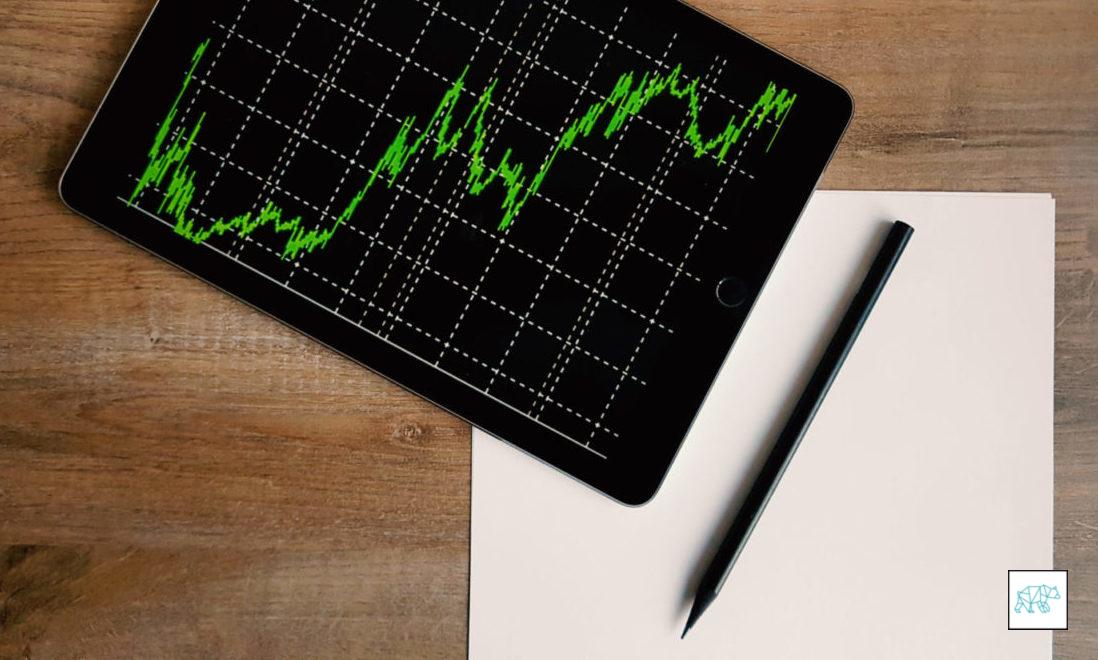 03 Jan

01032018 Trade Plan — DPP breakout

01032018 Trade Plan — DPP breakout

Ter­mi­nol­o­gy (par­tial­ly made up by yours truly)
PA = Price Action
BO = Break Out
BD = Break Down
CAR = Con­firm As Resistance
CAS = Con­firm As Support
UKC = Upper Kelt­ner Channel
LKC = Low­er Kelt­ner Channel
TV = Tick Volume
WPP = Week­ly Piv­ot Point
DPP = Dai­ly Piv­ot Point
DR = Dai­ly Resis­tance (piv­ot)
DS = Dai­ly Sup­port (piv­ot)
WR = Week­ly Resis­tance (piv­ot)
WS = Week­ly Sup­port (piv­ot)
HL = High­er Low
HH = High­er High
LH = Low­er High
LL = Low­er Low
SD = Stan­dard Deviation
VWAP = Vol­ume Weight­ed Aver­age Price
AS = Asian Session
LS = Lon­don Ses­sion (EU)
NY = New York Ses­sion (US)
Per­son­al Checklist

| | | | | | |
| --- | --- | --- | --- | --- | --- |
| 5 pos­i­tive 1 negative | Sun | Mon | Tue | Wed | Thu |
| | 12/30 | 12/31 | 1/1 | 1/2 | 1/3 |
| Beers night before | 10 | 4 | 10 | 0 | 0 |
| Hours sleep | 6 | 9 | 8 | 6 | 8.5 |
| Sleep well? | 1 | 3 | 3 | 2 | 3 |
| Mela­tonin | 0 | 0.5x | 0 | 1x | 0 |
| Neg­a­tive thoughts? | 1 | 1 | 1 | 1 | 1 |
| Exer­cise yester(to)day | 1 | 1 | 1 | 1 | 3 |
| Grat­i­tude | 5 | 5 | 5 | 5 | 5 |
| Joy | 5 | 5 | 5 | 5 | 5 |
| Anger | 1 | 1 | 1 | 1 | 1 |
| Fear | 1 | 1 | 1 | 1 | 1 |
| Focus | 1 | 3 | 2 | 2 | 3 |
| Cof­fees today | 1 espres­so spread over 2 hours | 0 | 0 | 1 espres­so spread over 2 hours | morn­ing espres­so, after­noon big hot chocolate |
| Inter­mit­tent fasting | no | no | no | yes | yes |
| Water 2.2L bottles | 2 | 2 | 2 | 2 | 2 |
| Vit­a­mins | no | no | no | yes | yes |
| Time bed yesterday | 04:30 | 02:00 | 06:00 | 02:00 | 10:00 |
Health review (for the past week)
How would you describe your over­all health?

My fin­ger still hurts and will make an appoint­ment today to go see a doc­tor in the next few days

How do you feel?

I feel good because I start­ed to get more active again. I bought a fit­bit to track my progress and so far I'm lik­ing it.

How would you rate it (1–5)?
The Big Pic­ture (dai­ly)
What hap­pened yesterday?

Yes­ter­day we had a big up day. We moved from DS2 44.632 through WPP 44.962 all the way through DPP 45.633, DR1 46.407, and found resis­tance at WR1 47.321 / DR2 47.408 levels.
On the dai­ly we moved up to the 1.0 SD
On the 4H we touched the UKC and then moved back down to the 50MA so let's see if we can hold this as support

What is the mar­ket sentiment?

What does the crowd think?

Accord­ing to investing.com yesterday

All sen­ti­ments is 61% bullish
Last week 63% bullish
Last 3 days 68% bullish
Sen­ti­ment has def­i­nite­ly turned more bull­ish so we might actu­al­ly see more downside.

Accord­ing to investing.com today

All sen­ti­ments is 60% bullish
Last week 61% bullish
Last 3 days 62% bullish
We went down in bull­ish­ness a bit

EURUSD

High 1.14968
Low 1.13252
Close 1.13442
EURUSD: Retail trad­er data shows 63.1% of traders are net-long with the ratio of traders long to short at 1.71 to 1. The per­cent­age of traders net-long is now its high­est since Dec 12 when EURUSD trad­ed near 1.13724. The num­ber of traders net-long is 47.7% high­er than yes­ter­day and 18.4% high­er from last week, while the num­ber of traders net-short is 32.2% low­er than yes­ter­day and 19.6% low­er from last week.
We typ­i­cal­ly take a con­trar­i­an view to crowd sen­ti­ment, and the fact traders are net-long sug­gests EURUSD prices may con­tin­ue to fall. Traders are fur­ther net-long than yes­ter­day and last week, and the com­bi­na­tion of cur­rent sen­ti­ment and recent changes gives us a stronger EURUSD-bear­ish con­trar­i­an trad­ing bias.
BEARISH BIAS

Gold

High 1288.70
Low 1278.87
Close 1284.17
Spot Gold: Retail trad­er data shows 76.8% of traders are net-long with the ratio of traders long to short at 3.31 to 1. The num­ber of traders net-long is 0.5% high­er than yes­ter­day and 5.5% low­er from last week, while the num­ber of traders net-short is 5.0% high­er than yes­ter­day and 15.0% high­er from last week.
We typ­i­cal­ly take a con­trar­i­an view to crowd sen­ti­ment, and the fact traders are net-long sug­gests Spot Gold prices may con­tin­ue to fall. Yet traders are less net-long than yes­ter­day and com­pared with last week. Recent changes in sen­ti­ment warn that the cur­rent Spot Gold price trend may soon reverse high­er despite the fact traders remain net-long.
Gold Sen­ti­ment Sug­gests a Bull­ish Bias Despite Net-Long Positions
Intra­day Fundamentals
API report
EIA report

Report com­ing out tomor­row. Fore­cast ‑2.333M.

Geopol­i­tics and the head­lines of today?

Iran Boosts Gaso­line Pro­duc­tion To Insu­late From U.S. Sanctions

Iran is clos­er to achiev­ing self-suf­fi­cien­cy in gaso­line by rais­ing its nation­al pro­duc­tion capac­i­ty to more than 100 mil­lion liters dai­ly, Iran­ian media report.

For Shana­han, a very pub­lic debut in Trump's cabinet

WASHINGTON (Reuters) — Patrick Shana­han was thrust into the spot­light dur­ing his debut as act­ing U.S. defense sec­re­tary on Wednes­day, sit­ting next to Pres­i­dent Don­ald Trump as he pub­licly dis­par­aged Shana­han's pre­de­ces­sor, lam­pooned the war in Afghanistan and called Syr­ia a land of "sand" and "death."

Nige­ria Boosts Oil Pro­duc­tion As OPEC Cuts Begin

Days before OPEC's pro­duc­tion cuts start­ed on Jan­u­ary 1, France's Total had start­ed up oil pro­duc­tion from Nigeria's ultra-deep­wa­ter oil field Egi­na, which is expect­ed to pro­duce 200,000 bpd at peak output.

Thai Nation­al Tech Devel­op­ment Cen­ter to Intro­duce Blockchain in Voting

The Nation­al Elec­tron­ics and Com­put­er Tech­nol­o­gy Cen­ter (NECTEC) of Thai­land has devel­oped blockchain tech­nol­o­gy for e‑voting, the Bangkok Post reports on Jan. 2.

Sau­di Ara­bia may cut Feb­ru­ary heavy crude prices to Asia

SINGAPORE (Reuters) — Top oil exporter Sau­di Ara­bia is expect­ed to cut Feb­ru­ary prices for heav­ier crude grades sold to Asia due to weak­er fuel oil mar­gins, respon­dents to a Reuters sur­vey said on Thursday.

Iraq's Oil Exports Jump In December

Iraq's oil exports jumped in Decem­ber com­pared to Novem­ber, as exports from the south­ern ports at Bas­ra hit a record high and exports from the north­ern Kirkuk fields increased after a slow ten­ta­tive resump­tion in Novem­ber fol­low­ing a year-long hiatus.

Oil Is At The Mer­cy Of Finan­cial Markets

The price gains are not entire­ly con­vinc­ing. WTI and Brent post­ed strong gains, each up more than 3 per­cent by mid­day in New York, but come large­ly after U.S. equi­ty mar­kets shook off an ear­li­er bout of pessimism.

Oil Prices Rise As Sau­di Oil Exports Plummet

Sau­di Arabia's oil exports plum­met­ed in the last month of 2018, reas­sur­ing oil mar­kets that OPEC's de fac­to leader may have enough for­ti­tude to car­ry the water of the car­tel in low­er­ing glob­al oil inventories.

No progress toward end­ing U.S. shut­down in Trump meet­ing with lawmakers

WASHINGTON (Reuters) — No agree­ment came out of a meet­ing between U.S. con­gres­sion­al lead­ers and Pres­i­dent Don­ald Trump on Wednes­day to end a par­tial gov­ern­ment shut­down now in its 12th day as the pres­i­dent stuck to his demand for $5 bil­lion in bor­der wall fund­ing fierce­ly opposed by Democrats.

Equi­ty Fund CEO Rec­om­mends to Steer Clear of Cryp­to, Advis­es to Focus on 'Basic Goods'

The CEO of invest­ment house Gate­way Part­ners, is shun­ning Bit­coin (BTC) and cryp­tocur­ren­cy in favor of more tra­di­tion­al invest­ment strate­gies, Asia-focused busi­ness pub­li­ca­tion Nikkei Asian Review report­ed on Jan. 2.

Trump gives no timetable for Syr­ia exit; wants to pro­tect Kurds

WASHINGTON (Reuters) — U.S. Pres­i­dent Don­ald Trump said on Wednes­day the Unit­ed States would get out of Syr­ia slow­ly "over a peri­od of time" and would pro­tect the U.S.-backed Kur­dish fight­ers in the coun­try as Wash­ing­ton draws down troops.

Addi­tion­al OPEC news
Intra­day Tech­ni­cal Analysis

Thu
Fri
Week
Mon
Tue
Wed
12/27
12/28
12/24 — 12/28
12/31
1/1
1/2
High
46.79
46.313
47.064
46.634
0
47.918
Low
44.448
44.498
42.603
44.859
0
44.505
Close
45.473
45.19
45.219
45.405
0
46.457
Pip move
234.2
181.5
446.1
177.5
0
341.3
PP
45.57
45.334
44.962
45.633
0
46.293
dis­tance
112.2
83.6
235.9
77.4
0
178.8
R1
46.692
46.17
47.321
46.407
0
48.081
dis­tance
234.2
181.5
446.1
177.5
0
341.3
R2
47.912
47.149
49.423
47.408
0
49.706
dis­tance
-122
-97.9
-210.2
-100.1
0
-162.5
S1
44.35
44.355
42.86
44.632
0
44.668
dis­tance
-234.2
-181.5
-446.1
-177.5
0
-341.3
S2
43.228
43.519
40.501
43.858
0
42.88
TV
79,785
74,216
275,458
38,261
0
79,757
50MA
56.215
55.746
55.264
0
54.803
200MA
65.522
65.421
65.327
0
65.23
ATR
2.5363
2.4084
2.3752
2.4964
What can we tell from the PP levels?

We can see that the PP lev­els have expand­ed again so we will have a big­ger like­li­hood of hav­ing a small move in today's session.
DR2 and WR2 are around the same level
DS2 and WR1 are almost exact­ly at the same level

Where are the high­er time frame S/R levels?

On the sup­port side we have the Dai­ly 45.25 not far off
Week­ly at 42.50
On the resis­tance side we have Dai­ly 49.80
Week­ly 54 level

What does the 4H and 30M chart show?

On the 4H chart we can see that we bounced off the 45.25 and then got stopped at UKC at the 47.90-ish level

Then we returned to the 50MA and VWAP mean at 45.75 lev­el which is also the 30 50MA and 200MA level

Inter­est­ing to see how the mar­ket reacts to these levels

How far away are we from tech­ni­cal levels?
| | | | |
| --- | --- | --- | --- |
| S/R | kind | lev­el | Dis­tance |
| R6 | Dai­ly | 49.8 | 400 |
| R5 | DR2 | 49.7 | 390 |
| R4 | WR2 | 49.423 | 362.3 |
| R3 | DR1 | 48.081 | 228.1 |
| R2 | WR1 | 47.321 | 152.1 |
| R1 | DPP | 46.293 | 49.3 |
| CURRENT | | 45.8 | |
| S1 | Dai­ly | 45.25 | -55 |
| S2 | WPP | 44.962 | -83.8 |
| S3 | DS1 | 44.668 | -113.2 |
| S4 | DS2 | 42.88 | -292 |
| S5 | WS1 | 42.86 | -294 |
| S6 | Week­ly | 42.5 | -330 |
Cur­rent
45.8
Price
Dai­ly
Price
Dis­tance
50MA
54.803
900
200MA
65.23
1,943
What has the Asian Ses­sion printed?

We con­tin­ued the pull­back down and bounced off the 45.60 lev­el and then made a swing high to 46.30 lev­el to drop back fur­ther and are now test­ing the 45.60 again which is also the 30M 50MA and 200MA area and 4H 50MA and VWAP mean area
So let's see if this lev­el holds

ATR

What is the ATR on the daily?

Is it increasing/decreasing?
2.4964

We increased a bit which is explained by the big move we had yesterday
Trade Plan
I will wait and see if this sup­port lev­el can hold. If not then I'll be look­ing for a swing rever­sal at around the 45.25 lev­el perhaps.
If we do hold this lev­el and we move high­er then I'll be look­ing for that swing rever­sal at the WR1 47.321 level.
My goals for the day (Dai­ly Report Card)
Only take Swing Rever­sal trades
Read­ing the Tape
What is print­ing? Look for PA with high­er TV and S/R levels.

T1 was dur­ing AS
After Lon­don open we moved towards the LKC and I am wait­ing to see if we will reject this lev­el so that I can take a swing rever­sal long

This is also the 4H 50MA lev­el so we might see sup­port hold­ing here
TV is def­i­nite­ly high­er around this level
Spread is jump­ing from 34 to 40+
We closed the 5M bar very bull­ish but since we are in the mid­dle of the KC I can't take a position
Even though we had a very bull­ish can­dle we didn't fol­low-through on the move and are still below the 1.0 SD

We just start­ed test­ing the UKC and it looks like we are being pushed back but let's wait and see how this closes

T2

It closed very bear­ish and I took a Swing Rever­sal short but quick­ly cov­ered at 1 tick prof­it since PA was behav­ing so erratic
I could have pock­et­ed more

PA moved down to VWAP mean and imme­di­ate­ly moved back up and has a nar­row trad­ing range now between 45.80 and 46.05
It looks like we might have BO from UKC

Nor­mal­ly I would be look­ing to take a long posi­tion here but I promised myself to only look for Swing Rever­sal plays and that's what I am going to do. This might fail and I might get my oppor­tu­ni­ty. Let's wait and see.

I could have tak­en a Swing Rever­sal Short posi­tion after we closed with an inde­ci­sion can­dle after the ral­ly but I didn't. Part­ly because I was study­ing and not look­ing at the screen. I missed my opti­mal win­dow and will not hop on board anyway.

Glad I didn't hop on because PA reversed again

I believe it is prob­a­ble that we will fail at pre­vi­ous swing high (because we are also near­ing the DPP) and then roll over giv­ing me my swing rever­sal short opportunity
And we didn't fail we bounced off the UKC and con­tin­ued high­er test­ing the DPP 46.293 which is also the 5M 200MA
T3
T4
PA at the op formed what looks like a tri­an­gle for­ma­tion with the apex pushed togeth­er buy the UKC/VWAP mean and the DPP/200MA

And we just made a move to pos­si­bly BO from DPP 46.293

7pm

Start­ed to feel real­ly tired and unable to concentrate

I got up fair­ly ear­ly and am fast­ing today as well so should not feel so tired I think but yet I am… I will grant myself a short break and return to study­ing my book.
I went down­stairs and walked 5 floors up and then put away some clothes and sweeped the liv­ing room floor and feel good now.

I believe we are in an uptrend. We made big­ger upswings and don't have resis­tance on the 30M for anoth­er 30 ticks so we might see an exhaust­ed move up to the 30M UKC and then a pos­si­ble rollover which I can trade.
Good thing I didn't short the mar­ket we broke through UKC
I'm done for today.
Trade Man­age­ment
Explain what trade you put on (include price, SL, TP) and what your thoughts are dur­ing the trade
T1

Why? What do I see?

Swing Rever­sal Long

Inde­ci­sion can­dle in the 2.0 SD out­side LKC

Almost at the 30M 2.0 SD
Entry

SL

45.655

below the low­est can­dle wick

TP

45.828

Few ticks below the 50MA which is also just below the 1.0 SD

Trade Man­age­ment
T2

Why? What do I see?

Swing Rever­sal Short

Bear­ish can­dle with long upper wick on the 5M 1.0 SD on the 30M
Entry

SL
TP
Trade Man­age­ment

Closed at 45.971
Win 0.8 ticks
I could have let it go which I should have because we dropped to the VWAP mean. How­ev­er, I was unsure due to KC being so nar­row and a big bull­ish can­dle at pre­vi­ous swing low
T3

Why? What do I see?

Swing Rever­sal Short
We had overex­tend above the UKC and formed a very bear­ish can­dle at the DPP 46.293 5M200MA lev­el which is also the 30M 2.0 SD lev­el and I took a short after the 5M can­dle close
Entry

SL

Soft SL above the upper wick of swing high

TP
Trade Man­age­ment

Cov­ered at 46.265
Win 3.3 ticks
After­math

I could have pock­et­ed more if I stick with the trade at least till PA hit UKC but I am hap­py with tak­ing some prof­its since I am still learn­ing to be con­fi­dent in tak­ing these trades. And we did just had a ral­ly so thought fade scalp­ing would be good.
T4

Why? What do I see?

Swing Rever­sal Short
Same as T3
Entry

SL
TP
Trade Man­age­ment

Cov­ered quick­ly at 46.234 because PA was hes­i­tat­ing a bit too long before it actu­al­ly dropped.
Win 0.6 ticks
Trade Review
Did you let your trade play out or did you cov­er or stop out soon­er? If so, why?
Dai­ly Report Card
Only take Swing Rever­sal trades

I did well only tak­ing these trades. It made me feel calmer to just focus on one thing and be 'on alert' when PA behaved in way in line with my set­up. I am going to focus on this set­up and become a mas­ter in it. While doing this I will col­lect data on oth­er setups as well and write play­books everyday.
Feed­back?
Any ques­tions or feed­back you might have please feel free to leave a com­ment or con­tact me directly.