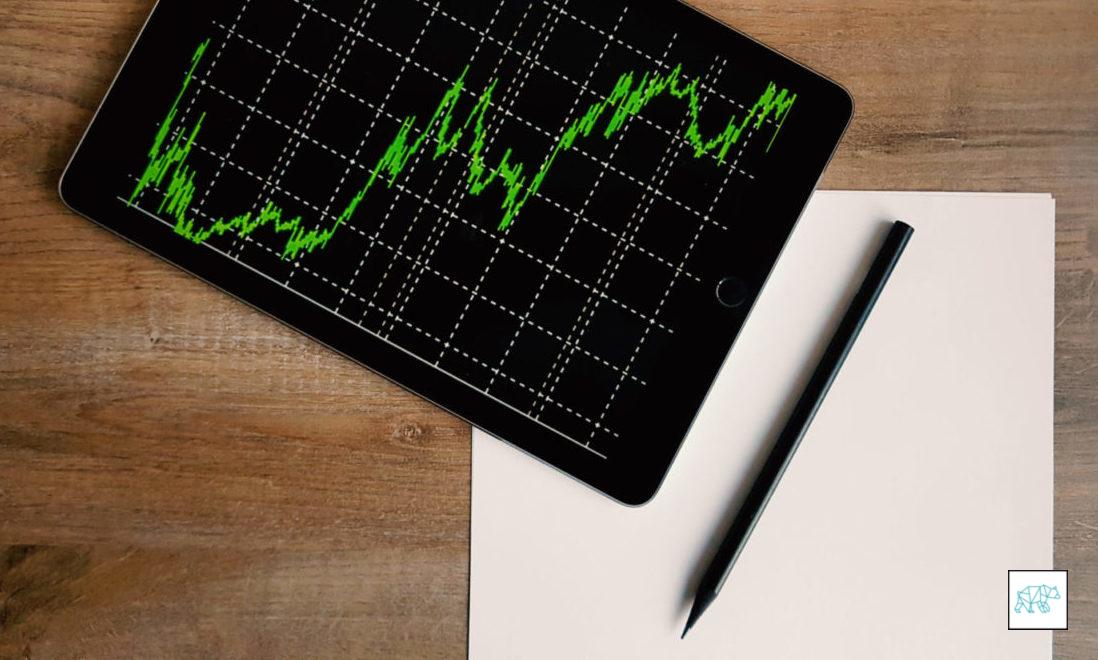 08 Jan

01082019 Trade Plan — 4H UKC Trend Continuation

01082019 Trade Plan — 4H UKC Trend Continuation

Ter­mi­nol­o­gy (par­tial­ly made up by yours truly)
PA = Price Action
BO = Break Out
BD = Break Down
CAR = Con­firm As Resistance
CAS = Con­firm As Support
UKC = Upper Kelt­ner Channel
LKC = Low­er Kelt­ner Channel
TV = Tick Volume
WPP = Week­ly Piv­ot Point
DPP = Dai­ly Piv­ot Point
DR = Dai­ly Resis­tance (piv­ot)
DS = Dai­ly Sup­port (piv­ot)
WR = Week­ly Resis­tance (piv­ot)
WS = Week­ly Sup­port (piv­ot)
HL = High­er Low
HH = High­er High
LH = Low­er High
LL = Low­er Low
SD = Stan­dard Deviation
VWAP = Vol­ume Weight­ed Aver­age Price
AS = Asian Session
LS = Lon­don Ses­sion (EU)
NY = New York Ses­sion (US)
Per­son­al Checklist

| | | | | | |
| --- | --- | --- | --- | --- | --- |
| 5 pos­i­tive 1 negative | Fri | Sat | Sun | Mon | Tue |
| | 1/4 | 1/5 | 1/6 | 1/7 | 1/8 |
| Beers night before | 0 | 10 | 2 | 0 | 0 |
| Time bed yesterday | 2230 | 05:00 | 01:30 | 11:00 | 22:07 |
| woke up | | | | | 6:22 |
| Hours sleep | 7 | 6 | 8 | 8.5 | 8:15 |
| Awake | | | | | 1:29 |
| REM | | | | | 1:09 |
| Light | | | | | 4:18 |
| Deep | | | | | 1:19 |
| Sleep well? | 2 | 1 | 2 | 2 | 3 |
| Mela­tonin | 0 | 0 | 0 | 1x | 0 |
| Neg­a­tive thoughts? | 2 | 1 | 1 | 2 | 1 |
| Exer­cise yester(to)day | 3 | 2 | 2 | 3 | 3 |
| Grat­i­tude | 5 | 5 | 5 | 5 | 5 |
| Joy | 5 | 5 | 5 | 5 | 5 |
| Anger | 1 | 1 | 1 | 1 | 1 |
| Fear | 1 | 1 | 1 | 1 | 1 |
| Focus | 2 | 1 | 2 | 2 | 2 |
| Cof­fees today | morn­ing espres­so, after­noon espresso | 1 espres­so. 1/2 coffee | 1 espres­so spread over 2 hours | 1 espres­so spread over 2 hours | 1 espres­so spread over 1.5 hours at 7:30am |
| Inter­mit­tent fasting | no | no | no | yes | yes |
| Water L | 2 | 2 | 2 | 2 | 3 |
| Vit­a­mins | yes | yes | yes | yes | yes |
Health review (for the past week)
How would you describe your over­all health?

I feel tired not exact­ly sure why that is. I went to bed ear­ly and got up ear­ly but feel as if I slept enough. My REM isn't as good as it could be slight­ly below aver­age. I will see what I can do to improve that. Made a task in Any.do

How do you feel?

Oth­er than feel­ing a bit tired I feel good. Per­haps it's the dip of the caf­feine that I had this morn­ing and my body is ask­ing for anoth­er pick-me-up. I'm not going to drink anoth­er cof­fee because I get hyped too much.

How would you rate it (1–5)?
The Big Pic­ture (dai­ly)
What hap­pened yesterday?

Yes­ter­day we start­ed off the AS with an uptrend how­ev­er PA on the 30M looked small and inde­ci­sive but still fol­low­ing the uptrend.

Could this be a high­er time frame dis­tri­b­u­tion stage?
All I know is that after­wards we did make a move down and the 4H chart is show­ing some weak­ness. How­ev­er weak­ness doesn't mean a break of trend

The Lon­don start­ed off with a leg down into the 48.90 lev­el and reject­ed this and we made a new swing high

I put this rejec­tion to swing high in my play­book for fur­ther review and back­test­ing later

Dur­ing the Lon­don ses­sion we found sup­port at DR1 49.645 and made a swing low but still fol­low­ing the high­er time frame uptrend

This part of the leg I trad­ed yes­ter­day suc­cess­ful­ly but left prof­its on the table

This leg was a 30M swing rever­sal in my playbook

We then lat­er on after NY opened dropped to 30M 50MA in an exhaust­ed move to Swing high that broke through DR1 49.645 and Dai­ly 49.80 lev­el but couldn't hold and we dropped back down to 48.60 below the 30M 50MA and have then made a pull­back to 50MA CAR
Intra­day Fundamentals
API report
EIA report
EURUSD

High 1.14826
Low 1.13930
Close 1.14741

Addi­tion­al

Oil sta­ble on trade talk opti­mism and OPEC cuts, but slow­down looms

US Chi­na trade talks started
Intra­day Tech­ni­cal Analysis

| | | | | | |
| --- | --- | --- | --- | --- | --- |
| | Wed | Thu | Fri | Week | Mon |
| | 1/2 | 1/3 | 1/4 | 12/31 — 1/4 | 1/7 |
| High | 47.918 | 47.647 | 49.395 | 49.395 | 49.977 |
| Low | 44.505 | 45.536 | 46.819 | 44.505 | 48.309 |
| Close | 46.457 | 46.979 | 48.483 | 48.483 | 48.945 |
| Pip move | 341.3 | 211.1 | 257.6 | 489 | 166.8 |
| PP | 46.293 | 46.721 | 48.232 | 47.461 | 49.077 |
| dis­tance | 178.8 | 118.5 | 141.3 | 295.6 | 76.8 |
| R1 | 48.081 | 47.906 | 49.645 | 50.417 | 49.845 |
| dis­tance | 341.3 | 211.1 | 257.6 | 489 | 166.8 |
| R2 | 49.706 | 48.832 | 50.808 | 52.351 | 50.745 |
| dis­tance | -162.5 | -92.6 | -116.3 | -193.4 | -90 |
| S1 | 44.668 | 45.795 | 47.069 | 45.527 | 48.177 |
| dis­tance | -341.3 | -211.1 | -257.6 | -489 | -166.8 |
| S2 | 42.88 | 44.61 | 45.656 | 42.571 | 47.409 |
| TV | 79,757 | 85,113 | 81,139 | 284,270 | 69,608 |
| 50MA | 54.803 | 54.42 | 54.062 | 64.361 | 53.701 |
| 200MA | 65.23 | 65.138 | 65.057 | | 64.979 |
| ATR | 2.4964 | 2.5136 | 2.5202 | 4.4173 | 2.4609 |
What can we tell from the PP levels?

We can see that yes­ter­day didn't cre­ate too much dis­tance between the PP lev­els indi­cat­ing pos­si­bly that we are not in an uptrend on the high­er time frame

Where are the high­er time frame S/R levels?

We have a Dai­ly at the 49.80 lev­el that we seem to have reject­ed before. Are we get­ting ready to roll over?

What does the 4H and 30M chart show?

The 4H chart shows a pos­si­ble weak­en­ing in trend above the UKC and might be look­ing to roll over back into the KC to a pos­si­ble sup­port at VWAP mean around 48 lev­el and the a Week­ly lev­el at 47.50
The 30M shows PA below the 50MA and we might see a mean rever­sion down to 200MA which is at about the week­ly lev­el of 47.50

How far away are we from tech­ni­cal levels?
Cur­rent
48.7
Price
Dai­ly
Price
Dis­tance
50MA
53.701
500
200MA
64.979
1,628
| | | | |
| --- | --- | --- | --- |
| S/R | kind | lev­el | Dis­tance |
| R6 | Dai­ly | 52.3 | 360 |
| R5 | DR2 | 50.745 | 204.5 |
| R4 | WR1 | 50.417 | 171.7 |
| R3 | DR1 | 49.845 | 114.5 |
| R2 | Dai­ly | 49.8 | 110 |
| R1 | DPP | 49.077 | 37.7 |
| CURRENT | | 48.7 | |
| S1 | DS1 | 48.177 | -52.3 |
| S2 | Week­ly | 47.5 | -120 |
| S3 | WPP | 47.461 | -123.9 |
| S4 | DS2 | 47.409 | -129.1 |
| S5 | WS1 | 45.527 | -317.3 |
| S6 | Dai­ly | 45.25 | -345 |
What has the Asian Ses­sion printed?

The AS found resis­tance at DPP 49.077 which is also around the 5M 200MA lev­el. We then dropped to 48.50 lev­el only to get pushed back hard which tells us there might be sup­port at 48.60–48.50 level

ATR

What is the ATR on the daily?

Is it increasing/decreasing?
2.4609

It has decreased a bit but does­n't look too significant
Trade Plan
Although the high­er time frames look like we might be rolling over the low­er time frames show we might have a swing high that could fail to make new highs. I will be look­ing for long entry to catch the swing high. After the high I'll be look­ing for exhaus­tion to catch the ride down
My goals for the day (Dai­ly Report Card)
Only take swing rever­sal plays
Read­ing the Tape
What is print­ing? Look for PA with high­er TV and S/R levels.

Lon­don just opened with a move up to UKC and might break to find resis­tance at 200MA
I was wait­ing for PA to make a run for 200MA so that I could look for weak­ness and poten­tial­ly take the rever­sal but it dropped before this hap­pened and nev­er got out of KC bounds
Looks like it would have been a good trade since PA retraced all the way back down to Lon­don open

This could poten­tial­ly be a 4H BD into KC

We could see some inde­ci­sion in the mar­ket today since we are at a high­er time frame tech­ni­cal level
KC is widen­ing but PA is mak­ing small swings so like I said we might be set­ting up for range bound trad­ing which I'm not allowed to do as part of my goal to be con­sis­tent in mas­ter­ing swing rever­sals so I will col­lect data on the moves instead for my playbook
Inter­est­ing is that for the last few weeks we have had high­er than nor­mal spread indi­cat­ing less liq­uid­i­ty and today we most­ly around the 28/29 instead of the 34/35 we saw before
T1 loss ‑11.2 ticks on con­ser­v­a­tive sizing
DPP 49.077 is aligned with 30M 50MA
T2 Win 1.1 ticks at opti­mistic sizing
PA crossed 5M 200MA and is look­ing to poten­tial­ly break through DPP 49.077 level
PA feels a bit errat­ic at this lev­el which makes sense since it is a 30M 50MA level
And we broke clean through DPP and 30M 50MA

I'll be look­ing for a failed swing high pat­tern on the 4H

PA moved to 49.30 lev­el which was a swing high last Fri­day and has halt­ed. Let's see if this is a pull­back or reversal
I will look to the 30M for clues
T3 opti­mistic siz­ing win 4.1 ticks
30M isn't giv­ing me much of a clue
Just as I was about to think ah man I should have re-entered since PA was drop­ping it shot up again to new highs

Gonna stay away from this for a while and look for high­er time frame clues as I am feel­ing a lit­tle ner­vous to take on trades here

I feel that per­haps I will take trades for the wrong reasons

30M show­ing poten­tial weak­ness so took anoth­er trade
T4

Loss 20.2 ticks with opti­mistic sizing
Loss 24.3 ticks

I went out for a walk to clear my head because today's ses­sion felt more tax­ing on my nerves than usu­al. Only to see the mar­ket move 50 ticks on my way. But won't pity myself too much over that. There was also a per­son­al sit­u­a­tion going on but didn't think that had any influ­ence on me but in hind­sight it looks like it did. All in all good les­son learned which I will describe under­neath in my trade review and dai­ly report card.
Trade Man­age­ment
Explain what trade you put on (include price, SL, TP) and what your thoughts are dur­ing the trade
T1

Why? What do I see?

Swing Rever­sal
5M at UKC look­ing to poten­tial­ly reverse so took a con­ser­v­a­tive short
This was also at 30M 1.5 SD
Entry

SL

49.051 few ticks above the 5M 200MA

TP
Trade Man­age­ment

Got stopped out
Loss ‑11.2 ticks
I got in too ear­ly and should have wait­ed for a lit­tle more con­fir­ma­tion on the 5M
T2

Why? What do I see?

Swing Rever­sal
Hit DPP 49.077 and 30M 50MA with uncon­vinc­ing bull­ish can­dle so took a short
Entry

Opti­mistic siz­ing at 49.046

SL

Few ticks above DPP 49.15

TP
Trade Man­age­ment

Cov­ered at a quick prof­it at 49.035 for 1.1 tick profit
Rea­son for cov­er­ing is that even though the pre­ced­ing can­dle showed uncon­vinc­ing strength we didn't drop below the bot­tom of the can­dle hence I covered
T3

Why? What do I see?

30M Swing Reversal
5M showed weak­ness with PA being out­side of 2.0SD and fol­lowed by bear­ish can­dle into 2.0 SD so I took a short
Entry

Opti­mistic siz­ing @ 49.267

SL
TP
Trade Man­age­ment

Cov­ered at 5M 5MA @ 49.226 at a 4.1 tick prof­it squar­ing me off basi­cal­ly mon­e­tary-wise on today's trades. How­ev­er, just look­ing at tick P/L I am still down
I should have stayed in the trade longer but was trad­ing my P/L. I feel like re-enter­ing again but that would give me a ter­ri­ble R/R ratio so will look for a failed swing high on the 5M before enter­ing a short which prob­a­bly won't come
T4

Why? What do I see?

30M Swing Reversal
5M showed weak­ness with a failed swing high
30M not look­ing con­vinc­ing to break swing high lev­el so took a short
Entry

SL

49.45

Few ticks above the high­est wick

TP

49.103

Few ticks above DPP 49.077

Trade Man­age­ment

Added anoth­er opti­mistic sized lot @ 49.386 after a near doji can­dle on the 5M
PA moved high­er took the first lot off at a loss to min­i­mize risk @ 49.519
After so many bear­ish signs it still looks like it wants to go up higher

2 min­utes till 4H bar close and let's see how the mar­ket reacts

The mar­ket still looks like it might ral­ly some more. I'm ready to take my oth­er lot off if we break to new highs from here because I expect­ed a pull­back after the 4H close and that doesn't seem to be on the horizon.
The mar­ket feels awful 'qui­et'

Not much move­ment. Qui­et before the storm?

Price just moved up high­er and I couldn't take it any­more. This was such a teas­er. Show­ing me bear­ish signs to con­firm my short and every time I want­ed to cov­er it gave me anoth­er sign I should stay in. Les­son learned. Always keep your first SL rule and don't adjust it afterwards.
Cov­ered @ 49.629
Trade Review
Did you let your trade play out or did you cov­er or stop out soon­er? If so, why?

I was down on the first trade and when I took the sec­ond and third I was feel­ing like I was try­ing to make upn for that in the back of my mind so I cov­ered soon­er. I even looked at what the actu­al num­ber was that I was down so I knew when to break even. And I did break even. Only to then lose way more on trades I took afterwards.

P/L for the day

Minus 50.5 ticks for the day. Mon­e­tary wise I lost 4.2% of my account.
Dai­ly Report Card
Only take Swing Rever­sal trades

Over­all Progress

I feel like I am doing bet­ter in under­stand­ing my edge. I saw the move the mar­ket want­ed to wait but got in too ear­ly. I do feel like I am learn­ing to take loss­es bet­ter and am learn­ing the 'feel' for the mar­ket better.

What did I do well?

I wait­ed for more cri­te­ria to hit and come togeth­er before I got in. And even though some trades went against me they did fit my cri­te­ria and based on that I had to take them. Loss­es happen.

What do I need to improve?

So even though I did well on tak­ing my set­up I need to be more obser­vant on what hap­pens on the 30M chart. More so then the 4H chart since that is way too far away com­pared to the 5M. I feel like I did that but since I was already in a trade I was biased towards hold­ing my posi­tion and because of this I lost more than I should have. Ide­al­ly (well not real­ly), I should have tak­en 10–15 tick loss­es on each trade before I hit the one that worked. Then I should have used my trail­ing stop to fol­low the move down as to catch most of the prof­its. "Ide­al­ly". Live and learn my friend. Live and learn.

Lessons learned

When PA on the 5M starts walk­ing away from the KC too much look for entry con­fir­ma­tion on the 30M chart. I said this yes­ter­day as well, but since this is the sec­ond time I notice this hap­pen­ing in the con­text that I am see­ing now I let myself off a lit­tle bit. I will take not of this in my trad­ing plan. If PA walks away look for con­fir­ma­tion on the 30M and then back to the 5M for entry. I will review today's trad­ing tomor­row and see where I should have been plac­ing my shorts.

Grade your­self 1 to 5 (5 being the best)

I give myself a 2. I did poor­ly on risk man­age­ment but I learned some valu­able lessons.
Feed­back?
Any ques­tions or feed­back you might have please feel free to leave a com­ment or con­tact me directly.