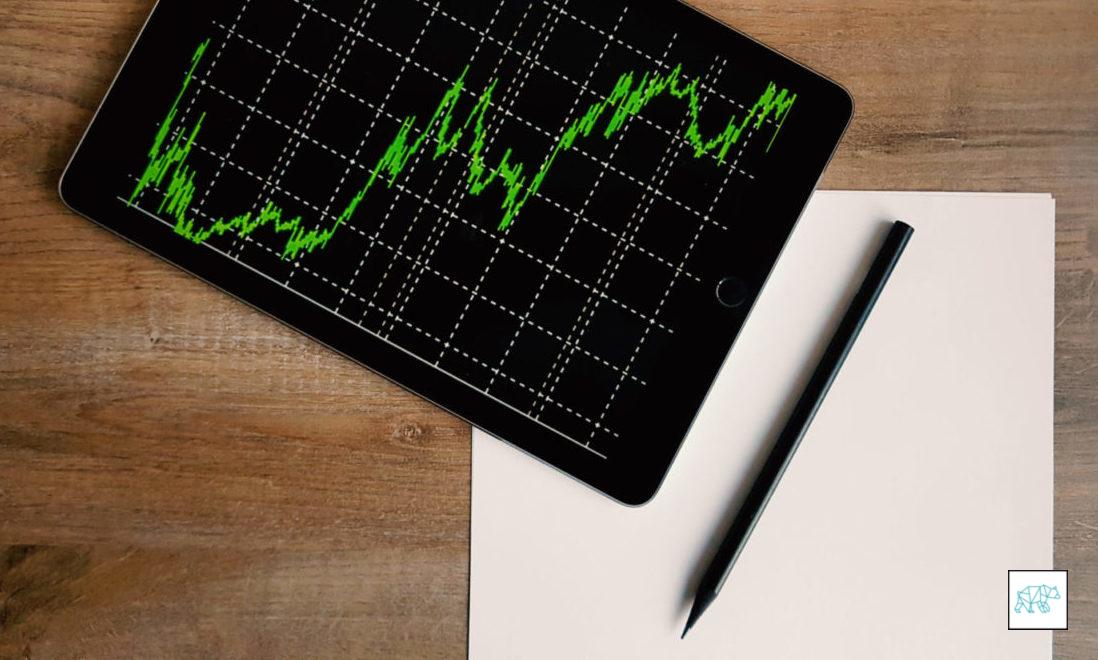 10 Jan

01102019 Trade Plan — 30M Trend Continuation

01102019 Trade Plan — 30M Trend Continuation

Ter­mi­nol­o­gy (par­tial­ly made up by yours truly)
PA = Price Action
BO = Break Out
BD = Break Down
CAR = Con­firm As Resistance
CAS = Con­firm As Support
UKC = Upper Kelt­ner Channel
LKC = Low­er Kelt­ner Channel
TV = Tick Volume
WPP = Week­ly Piv­ot Point
DPP = Dai­ly Piv­ot Point
DR = Dai­ly Resis­tance (piv­ot)
DS = Dai­ly Sup­port (piv­ot)
WR = Week­ly Resis­tance (piv­ot)
WS = Week­ly Sup­port (piv­ot)
HL = High­er Low
HH = High­er High
LH = Low­er High
LL = Low­er Low
SD = Stan­dard Deviation
VWAP = Vol­ume Weight­ed Aver­age Price
AS = Asian Session
LS = Lon­don Ses­sion (EU)
NY = New York Ses­sion (US)
R/R = risk to reward
M2M = Move to Move
T2H = Trade to Hold
Per­son­al Checklist

| | | | | | |
| --- | --- | --- | --- | --- | --- |
| 5 pos­i­tive 1 negative | Sun | Mon | Tue | Wed | Thu |
| - | 1/6 | 1/7 | 1/8 | 1/9 | 1/10 |
| Beers night before | 2 | 0 | 0 | 0 | 4 |
| Time bed yesterday | 01:30 | 11:00 | 22:07 | 22:40 | 23:56 |
| woke up | - | - | 6:22 | 6:20 | 8:30 |
| Hours sleep | 8 | 8.5 | 8:15 | 7:40 | 8:34 |
| Awake | - | - | 1:29 | 1:10 | 1:13 |
| REM | - | - | 1:09 | 1:34 | 1:42 |
| Light | - | - | 4:18 | 3:45 | 4:24 |
| Deep | - | - | 1:19 | 1:11 | 1:25 |
| Sleep well? | 2 | 2 | 3 | 2 | 2 |
| Mela­tonin | 0 | 1x | 0 | 1x | 0 |
| Neg­a­tive thoughts? | 1 | 2 | 1 | 1 | 1 |
| Exer­cise yester(to)day | 2 | 3 | 3 | 3 | 4 |
| Grat­i­tude | 5 | 5 | 5 | 5 | 5 |
| Joy | 5 | 5 | 5 | 5 | 5 |
| Anger | 1 | 1 | 1 | 1 | 1 |
| Fear | 1 | 1 | 1 | 1 | 1 |
| Focus | 2 | 2 | 2 | 3 | 3 |
| Cof­fees today | 1 espres­so spread over 2 hours | 1 espres­so spread over 2 hours | 1 espres­so spread over 1.5 hours at 7:30am | 1 turk­ish cof­fee (1 scoop) in the morning | 1 espres­so spread over 2 hours |
| Inter­mit­tent fasting | no | yes | yes | no | yes |
| Water L | 2 | 2 | 3 | 3 | 3 |
| Vit­a­mins | yes | yes | yes | yes | yes |
| Cig­a­rettes | - | - | 4 | 3 | 3 |
Health review (for the past week)
How would you describe your over­all health?

Over­all health is good. Get­ting better.

How do you feel?

I feel OK. Bet­ter than yes­ter­day. Don't feel edgy but also don't feel at my sharpest. Not too bad though. I slept not bad last night and slept enough. I did drink a few beers last night though so do feel a bit less sharp because of that.

How would you rate it (1–5)?
The Big Pic­ture (dai­ly)
What hap­pened yesterday?

Yes­ter­day dur­ing the AS we start­ed off in an uptrend and then rolling over to bounce off the DR1 50.60 lev­el but then we ducked under and we trad­ed between DR1 50.60 and sup­port at WR1 50.40 level
When Lon­don opened we bounced off twice off this WR1 lev­el and then con­tin­ued the uptrend
Lon­don trad­ed to DR2 51.20 lev­el and ranged between this and 50.90
After NY opened we even­tu­al­ly dropped hard to this 50.90 lev­el only to get pushed back hard and con­tin­ue the trend leg up in what looks like a cli­max move
Intra­day Fundamentals
API report
EIA report

Fore­cast ‑2.400M
Actu­al ‑1.680M

EURUSD

High 1.15580
Low 1.14377
Close 1.15417
Looks like we might be break­ing the range to the upside which would mean the USD weak­en­ing against the Euro

Addi­tion­al
Intra­day Tech­ni­cal Analysis

| | | | | | | |
| --- | --- | --- | --- | --- | --- | --- |
| - | Thu | Fri | Week | Mon | Tue | Wed |
| - | 1/3 | 1/4 | 12/31 — 1/4 | 1/7 | 1/8 | 1/9 |
| High | 47.647 | 49.395 | 49.395 | 49.977 | 50.139 | 52.783 |
| Low | 45.536 | 46.819 | 44.505 | 48.309 | 48.489 | 49.953 |
| Close | 46.979 | 48.483 | 48.483 | 48.945 | 50.001 | 52.401 |
| Pip move | 211.1 | 257.6 | 489 | 166.8 | 165 | 283 |
| PP | 46.721 | 48.232 | 47.461 | 49.077 | 49.543 | 51.712 |
| dis­tance | 118.5 | 141.3 | 295.6 | 76.8 | 105.4 | 175.9 |
| R1 | 47.906 | 49.645 | 50.417 | 49.845 | 50.597 | 53.471 |
| dis­tance | 211.1 | 257.6 | 489 | 166.8 | 165 | 283 |
| R2 | 48.832 | 50.808 | 52.351 | 50.745 | 51.193 | 54.542 |
| dis­tance | -92.6 | -116.3 | -193.4 | -90 | -59.6 | -107.1 |
| S1 | 45.795 | 47.069 | 45.527 | 48.177 | 48.947 | 50.641 |
| dis­tance | -211.1 | -257.6 | -489 | -166.8 | -165 | -283 |
| S2 | 44.61 | 45.656 | 42.571 | 47.409 | 47.893 | 48.882 |
| TV | 85,113 | 81,139 | 284,270 | 69,608 | 61,229 | 63,539 |
| 50MA | 54.42 | 54.062 | 64.361 | 53.701 | 53.349 | 53.062 |
| 200MA | 65.138 | 65.057 | - | 64.979 | 64.904 | 64.852 |
| ATR | 2.5136 | 2.5202 | 4.4173 | 2.4609 | 2.3781 | 2.3102 |
What can we tell from the PP levels?

PP lev­els expand­ed again so I would say today we could expect small­er swings

ATR

What is the ATR on the daily?

Is it increasing/decreasing?

2.3102

The ATR has been decreas­ing which could be tak­en as more agree­ment in the mar­ket since we are in an uptrend still

Where are the high­er time frame S/R levels?

We have a Dai­ly resis­tance area around 52.30
And then a week­ly resis­tance area around 53.90
On the sup­port side we have the Dai­ly sup­port area around 49.80
And then the week­ly sup­port area around 47.50

How far away are we from tech­ni­cal levels?
Cur­rent
52.1
Price
Dai­ly
Price
Dis­tance
50MA
53.349
125
200MA
64.904
1,280
| | | | |
| --- | --- | --- | --- |
| S/R | kind | lev­el | Dis­tance |
| R6 | Dai­ly | 55.18 | 308 |
| R5 | DR2 | 54.542 | 244.2 |
| R4 | Week­ly | 53.9 | 180 |
| R3 | Dr1 | 53.471 | 137.1 |
| R2 | WR2 | 52.351 | 25.1 |
| R1 | Dai­ly | 52.3 | 20 |
| CURRENT | - | 52.1 | - |
| S1 | DPP | 51.712 | -38.8 |
| S2 | DS1 | 50.641 | -145.9 |
| S3 | WR1 | 50.417 | -168.3 |
| S4 | Dai­ly | 49.8 | -230 |
| S5 | DS2 | 48.882 | -321.8 |
| S6 | Week­ly | 47.5 | -460 |
What does the 4H and 30M chart show?

The week­ly is show­ing an inde­ci­sion can­dle out­side the VWAP bands just above the Dai­ly area of 52.30 after an extend­ed move that could be a cli­max move and thus we might run out of air to push high­er here
The 30M col­lab­o­rates this nar­ra­tive by show­ing PA duck­ing back into the KC and VWAP

How­ev­er this should not be tak­en as the end of the uptrend how­ev­er it could just be that the uptrend con­tin­ues in a more shal­low trend

What has the Asian Ses­sion printed?

The AS showed a bounce off the 5M 200MA and then rolling over into what looks like a pos­si­ble break of the 200MA

This would be in line of the high­er time frame los­ing of momen­tum in the uptrend we had yesterday
Trade Plan
I think we could see the start of a range hap­pen­ing on the high­er time frame since we just had a big uptrend. I'll be look­ing to trade off the 51.80 and 52.30 areas if that happens
If we break DPP 51.712 we could see a poten­tial short term down­trend but that is also the 30M 50MA so let's see

If this does hap­pen we could see an overex­tend­ed move into DS2 50.641 lev­el and a pos­si­ble swing here

If we break out from 52.30 lev­el we could see anoth­er overex­tend­ed move into DR1 53.471 lev­el and a pos­si­ble swing here
My goals for the day (Dai­ly Report Card)
Only take swing rever­sal plays
Read­ing the Tape
What is print­ing? Look for PA with high­er TV and S/R levels.

I feel good, but was tired ear­li­er and not too sharp so be care­ful but always remem­ber to have fun
Lon­don just opened after AS final­ly end up break­ing the 5M 200MA
We are still inch­ing low­er and the 30M is show­ing small bars in a down­wards trend towards the 30M 50MA that is just above the DPP 51.712
T1 win 6.4 ticks on opti­mistic sizing
After I closed off the trade too soon, price is look­ing to con­tin­ue the move up. Since PA is not in the area that is opti­mal for me in terms of my R/R I will not re-enter.

Some sadis­tic (or is it masochis­tic) part of me wants this to go for a 100 tick run just to pun­ish myself for get­ting out too soon

Price is look­ing like it might con­tin­ue fur­ther and I'm not in it

PA moved to 5M 50MA and has start­ed mak­ing longer bod­ied candles

Part of accu­mu­la­tion or dis­tri­b­u­tion instead?

PA droped to DPP and got pushed back up but closed just out­side the LKC so wasn't too sure to take a long posi­tion and hes­i­tat­ed. Then thought about tak­ing a con­ser­v­a­tive sized posi­tion but hes­i­tat­ed again and feel I have lost the best R/R point so will take note of this for future trades
We are look­ing to poten­tial­ly BD from 30M 50MA
I was wrong and we seem to have reject­ed the DPP 51.712 lev­el and are mak­ing a run for the 5M 200MA in what could be an overex­tend­ed move because Dai­ly 52.30 and WR2 52.351 are just above that level
Looks like we might be blast­ing through these lev­els and then we have the 30M UKC area so let's see
This might be a high­er time frame BO in this case the 4H from the lev­el that we bounced off of and ini­ti­at­ed the pull­back yesterday
We are also get­ting very close to the Dai­ly 50MA so either we're gonna get stopped hard in our tracks or we are going to have a huge move up.
Mar­ket has already moved 75 ticks so I won­der how much momen­tum does it have left to break through 30M UKC 4H swing high around 52.60 and the Dai­ly 50MA
It did not respect the Dai­ly 52.30 lev­el at all
PA moved away too much from KC on the 5M so I will look for clues on the 30M to give me a bet­ter under­stand­ing for the cur­rent con­di­tions then con­firm on the 5M for a pos­si­ble entry
I believe around this lev­el we could see a pos­si­ble overextension
Big bear­ish can­dle on the 5M but I'm not allowed to act on it since I need con­fir­ma­tion on the high­er time frames
In the next half hour it's going to be clear if we will have the 4H BO or not
PA still look­ing very bull­ish on the 5M

Rea­sons for say­ing this

We had long moves up out­side of the 2.0 SD then even though a big bear­ish can­dle we pulled back to 5MA and then pushed for new highs indi­cates to me that this is poten­tial­ly not over yet and for a con­trar­i­an like me I should be very care­ful here

5M is show­ing some weak­ness but still have a long way to go before I'm con­vinced to get on board here
PA pulled back to Dai­ly 52.30 and is show­ing weak­ness but let's see if we can have a failed swing high on the 5M that will give a bear­ish sign on the 30M for me to con­sid­er hop­ping on

If I miss the move down I miss the move down. I have to stick to trad­ing my plan

I think I'm going to miss this move because I noticed some­thing. 5M is show­ing a down­trend and we made a cli­mac­tic move up (also shown by PA mov­ing away so fast from VWAP and 50MA, pay atten­tion to the angle) indi­cat­ing pos­si­ble exhaus­tion into the high­er time frame tech­ni­cal lev­els and PA is show­ing poten­tial rapid rever­sal. I will take note of this for my playbook
PA reversed and dropped to 5M 200MA and VWAP mean around 52.15 level
Since the opti­mal R/R had passed I didn't get on board
PA is test­ing Dai­ly 52.30 for a poten­tial CAR

This could poten­tial give me an oppor­tu­ni­ty but I would need a bear­ish can­dle above the UKC

On a per­son­al note

I sud­den­ly feel a bit tired won­der why that is and since con­cen­tra­tion is down a bit I should be more careful

PA hasn't made any sig­nif­i­cant moves but has been trad­ing on the low­er time frame in a range. Don't think I'll get anoth­er oppor­tu­ni­ty before NY opens
PA moved back up slight­ly over the UKC and formed an inde­ci­sive can­dle which I could have trad­ed since it was also a failed swing high

SL would have been at about 5–10 ticks and TP at 15–20 ticks
Rea­son for not tak­ing this is because I was not focussed on the screen due to prepar­ing for a meet­ing tomorrow

NY is about to open so that is it for today
Trade Man­age­ment
Explain what trade you put on (include price, SL, TP) and what your thoughts are dur­ing the trade
T1

Why? What do I see?

30M 50MA SR TT
DPP
5M showed uncon­vinc­ing bear­ish candle
Entry

SL

Tigh SL just under pre­vi­ous can­dle wick
51.765

TP
Trade Man­age­ment

I feel OK even if the trade will go against me know­ing that to catch these rever­sals I am more prone to get­ting stopped out. If I can't han­dle that I should stop trad­ing this par­tic­u­lar setup
I was in the mon­ey but I didn't take it since I want­ed to let the trade work out. I am learn­ing to take my setups and fol­low my plan even though I think this trade will go against me. I had expect­ed a move to hap­pen soon­er so let's wait and see
It could be that I got in too ear­ly so even if I get stopped out here I will look for a re-entry
It could be that, since we are close to DPP that we might go stop-hunt­ing under­neath this lev­el before we go up (if we go up)
It reversed and I cov­ered at 5M VWAP mean

I'd like to say that it was because I didn't think it would break it but that's not true. I want­ed to pock­et something
Cov­er at 51.898
Trade Review
Did you let your trade play out or did you cov­er or stop out soon­er? If so, why?

I pock­et­ed prof­its too soon and didn't let the trade play out. I treat­ed it as a SR Fade play (thus as a M2M) where­as now I've learned that at a high­er time frame sup­port area in an uptrend I could have treat­ed as a T2H

P/L for the day

I noticed I had tak­en a trade ear­li­er in the AS and that got stopped out at opti­mistic sizing
Loss 13.2 ticks
T1 dur­ing London
Down for the day 6.8 ticks or 0.55%
Dai­ly Report Card
Only take Swing Rever­sal setups

Over­all Progress

Since I have found this par­tic­u­lar set­up a month and half ago I feel that I should cut myself some slack for not being able to trade it as well yet. How­ev­er, how will I be look­ing to improve? That is the main point.

What did I do well?

I was focussed on under­stand­ing mar­ket struc­ture more than I was try­ing to take a trade
When I did take a trade I set my SL and didn't move it think­ing I could re-enter if the mar­ket struc­ture still gave me the same signals

What do I need to improve?

Under­stand­ing my set­up better

I will do this by con­tin­u­ing to review my trades and play­book setups
Also I will focus on back­test­ing more on the week­ends. Cur­rent­ly I do this every oth­er week­end, but this should be a pri­or­i­ty to do every weekend

Lessons learned

When we near a 30M (or oth­er high­er time frame) tech­ni­cal lev­el we might have sev­er­al tests before revers­ing at these areas
Recon­firm the believe that back­test­ing is a cru­cial key in my devel­op­ment as a trad­er. Not just review my trades and play­book setups.

Grade your­self 1 to 5 (5 being the best)

2

I give myself a 2 since even though I was more focused on under­stand­ing mar­ket struc­ture and mak­ing edu­cat­ed deci­sions in the mar­ket I neglect­ed to cap­i­tal­ize on 2 oth­er oppor­tu­ni­ties. I wouldn't give myself a 3 since I didn't let the trade that I took play out.
Feed­back?
Any ques­tions or feed­back you might have please feel free to leave a com­ment or con­tact me directly.