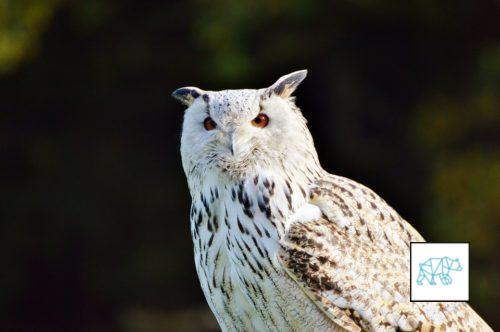 20 Jan

01202019 Weekly Report Card

01202019 Week­ly Report Card

This is part of my rou­tine where I look back at the pre­vi­ous week to see how I did. Then I take a glance at what could be wait­ing for me this week.


Ter­mi­nol­o­gy (par­tial­ly made up by yours truly)
PA = Price Action
BO = Break Out
BD = Break Down
CAR = Con­firm As Resistance
CAS = Con­firm As Support
UKC = Upper Kelt­ner Channel
LKC = Low­er Kelt­ner Channel
TV = Tick Volume
WPP = Week­ly Piv­ot Point
DPP = Dai­ly Piv­ot Point
DR = Dai­ly Resis­tance (piv­ot)
DS = Dai­ly Sup­port (piv­ot)
WR = Week­ly Resis­tance (piv­ot)
WS = Week­ly Sup­port (piv­ot)
HL = High­er Low
HH = High­er High
LH = Low­er High
LL = Low­er Low
SD = Stan­dard Deviation
VWAP = Vol­ume Weight­ed Aver­age Price
AS = Asian Session
LS = Lon­don Ses­sion (EU)
NY = New York Ses­sion (US)
R/R = Risk to Reward
M2M = Move to Move
T2H = Trade to Hold
DT = DownTrend
UT = UpTrend
LTF = Low­er Time Frame
HTF = High­er Time Frame
Hypo = HYPOthetical
Review­ing health progress
This whole week I've had trou­ble sleep­ing. Even with going to bed ear­ly and wak­ing up ear­ly as well as being tired I still seem to strug­gle to fall asleep and or stay asleep. I need a bit longer record of track­ing my sleep to see some pat­terns here now that I have the Fit­bit to help me with this. This lack of sleep obvi­ous­ly inter­fered with my con­cen­tra­tion and led to mak­ing mis­takes. How can I pre­vent this? I am try­ing to under­stand my sleep­ing bet­ter so that's one thing. On the oth­er side when I notice that I am lack­ing in con­cen­tra­tion I should be more care­ful. That is still too vague though so what I'm going to do is lim­it myself to 2 trades only on such a day. Only take 2 trades and that's it. I have done this before and I noticed that when I lim­it myself I actu­al­ly look for bet­ter qual­i­ty trades. Think­ing about it I should go back to imple­ment­ing the 4 trade rule that I had for any oth­er day.

Last week's goals

Stick to play­book setups

I devi­at­ed from this goal a lit­tle bit by get­ting in too ear­ly out of FOMO on Fri­day. I didn't wan­na miss the trade but the trade oppor­tu­ni­ty didn't set up until later.
I am doing bet­ter in my mar­ket assess­ment I feel. And bet­ter to set up hypos and try­ing to trade of those lev­els. This sets me up to have a dif­fer­ent look on the mar­ket instead of look­ing at all lev­els and see how PA inter­acts with them. This keeps it sim­ple for me and I believe it will cre­ate more valu­able oppor­tu­ni­ties and ulti­mate­ly make me a CPT

Trade with con­ser­v­a­tive sizing

I did trade con­ser­v­a­tive­ly and added to my arse­nal 'think­ing in per­cent­ages'. I cal­cu­lat­ed per trade what I want­ed to risk and this helped me to stay calm in the trade as well. It made me more dis­tant of the out­come since I had already agreed to lose a set per­cent­age. I am proud that I put on cal­cu­lat­ed risk and took my stops. Not just in a trade but also my stop for the day. I had lost 2% of my account (Fri­day) and that was it for me. Even though moments lat­er I see anoth­er oppor­tu­ni­ty arise. Now, this is a top­ic for anoth­er time prob­a­bly but… on one side I think I did well to be dis­ci­plined. On the oth­er side I could have tak­en the trade and made every­thing back. The set­up looked pret­ty good. So in dubio here if I actu­al­ly did the right thing or not. I'm not gonna beat myself up too much about this because dis­ci­pline first is a good rule for me.
Even though I am down for the week I feel good about it. I am get­ting in trad­ing my setups and under­stand­ing my edge bet­ter. This is a marathon.

Only go out on Fri­day and be sure to be home before 2AM

I did this on Fri­day but didn't even think about it last night. I have to give myself a reminder on this. I guess I failed my next point as well.

Sat­ur­day stay home

Total­ly didn't stay at home. In my defense… I just start­ed dat­ing a girl and this was not the usu­al going out with friends type of thing.

Go for a ride or do some­thing on the week­end to get away from trading

I am going to the movies today so that's some­thing. I do want to go out for rides more espe­cial­ly now that it's not so damn hot.

Exer­cise 2 times

I worked out once and walked a lot. I do feel like I should be able to squeeze anoth­er work out in. Come on at least twice should be doable.
Last week's trading
How did you do?

Did you stick to your play­book setups?
Did you stick to your posi­tion siz­ing rules?
Did you review your play­book setups?

I did review my play­book setups but I didn't watch the screen record­ings as I usu­al­ly do. This is an area where I am slack­ing big time. I think it might stem from a place of self-sab­o­tage know­ing that this will help me great­ly. What I have been doing is visu­al­iz­ing the setups in my mind.

Did you review your trades?

The same way I reviewed my play­book setups. I real­ly need to step things up.

Rate your­self 1–5 (5 being best)
What are you goals for the week?
Review trades and play­book setups (watch screen recordings)
Ana­lyze trades taken

Look at my per­son­al stats as a chart and go pat­tern hunting

Exer­cise twice
Only allowed to take 4 trades a day
Week­ly Tech­ni­cal Analysis
Where would you deter­mine the val­ue and excess areas are?

We had big time buy­ers com­ing in at 52.50 area so I'd say that is a good area to take note of. How­ev­er we moved quite a bit and not sure if or when this area is going to be of rel­e­vance. The main trend seems to be bull­ish still.
On the excess side of things we have the 54 lev­el. The way it looks now is that it is prob­a­ble to have some retrace­ment estab­lish­ing some sup­port for this new price range before the mar­ket would con­sid­er new­er highs. But let's wait and see. Pos­si­ble area where buy­ers could come in are 53.70 and then 53.20 levels.
Safe to say both val­ue and excess area have migrat­ed to high­er price levels.
Feed­back?
Any ques­tions or feed­back you might have please feel free to leave a com­ment or con­tact me directly.