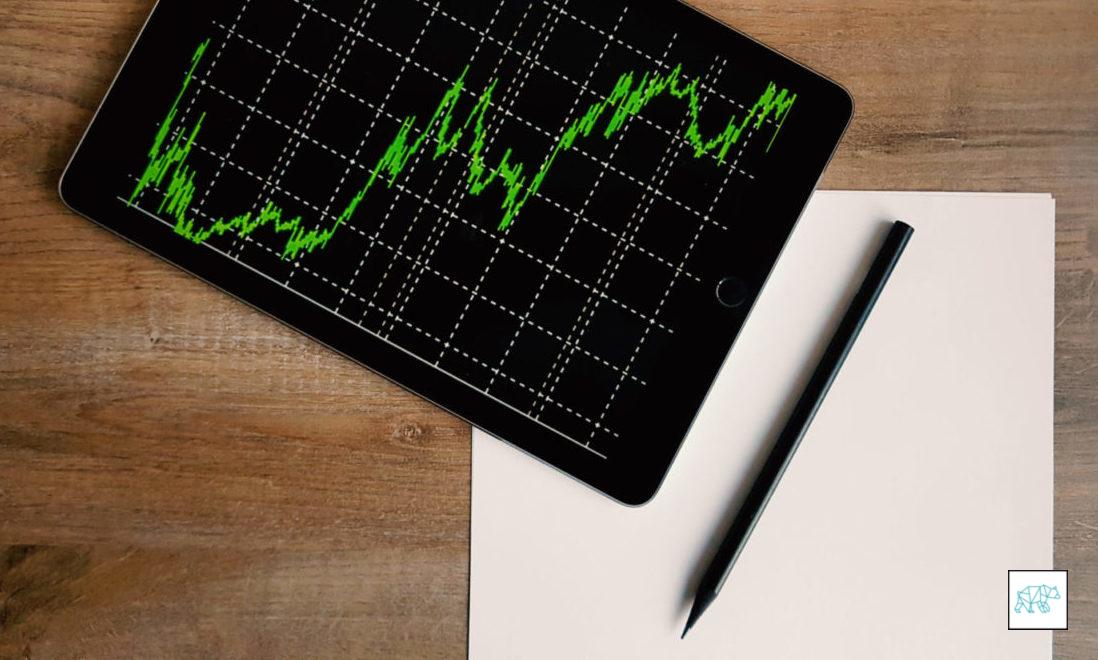 22 Jan

01222019 Trade Plan

01222019 Trade Plan

Ter­mi­nol­o­gy (par­tial­ly made up by yours truly)
PA = Price Action
BO = Break Out
BD = Break Down
CAR = Con­firm As Resistance
CAS = Con­firm As Support
UKC = Upper Kelt­ner Channel
LKC = Low­er Kelt­ner Channel
TV = Tick Volume
WPP = Week­ly Piv­ot Point
DPP = Dai­ly Piv­ot Point
DR = Dai­ly Resis­tance (piv­ot)
DS = Dai­ly Sup­port (piv­ot)
WR = Week­ly Resis­tance (piv­ot)
WS = Week­ly Sup­port (piv­ot)
HL = High­er Low
HH = High­er High
LH = Low­er High
LL = Low­er Low
SD = Stan­dard Deviation
VWAP = Vol­ume Weight­ed Aver­age Price
AS = Asian Session
LS = Lon­don Ses­sion (EU)
NY = New York Ses­sion (US)
R/R = Risk to Reward
M2M = Move to Move
T2H = Trade to Hold
DT = DownTrend
UT = UpTrend
LTF = Low­er Time Frame
HTF = High­er Time Frame
Hypo = HYPOthetical
Per­son­al Checklist

| | | | | | |
| --- | --- | --- | --- | --- | --- |
| 5 pos­i­tive 1 negative | Fri | Sat | Sun | Mon | Tue |
| - | 1/18 | 1/19 | 1/20 | 1/21 | 1/22 |
| Beers night before | 0 | 7 | 10 | 5 | 0 |
| Time bed yesterday | 21:52 | 3:10 | 5:03 | 0:58 | 23:07 |
| woke up | 7:14 | 10:46 | 11:05 | 8:30 | 7:37 |
| Hours sleep | 9:22 | 7:36 | 6:02 | 7:32 | 8:30 |
| Awake | - | 1:01 | 1:02 | 1:07 | - |
| REM | - | 1:29 | 0:27 | 0:57 | - |
| Light | - | 3:30 | 2:58 | 3:54 | - |
| Deep | - | 1:36 | 1:35 | 1:34 | - |
| Sleep well? | 1 | 2 | 1 | 3 | 1 |
| Mela­tonin | 0 | 0 | 0 | 0 | 0 |
| Neg­a­tive thoughts? | 3 | 2 | 2 | 2 | 2 |
| Exer­cise yester(to)day | 2 | 1 | 1 | 1 | 1 |
| Grat­i­tude | 4 | 5 | 5 | 4 | 4 |
| Joy | 4 | 5 | 5 | 4 | 4 |
| Anger | 2 | 1 | 1 | 1 | 1 |
| Fear | 2 | 1 | 1 | 2 | 1 |
| Focus | 1 | 2 | 2 | 2 | 3 |
| Cof­fees today | 1 turk­ish cof­fee (1 scoop morn­ing) 1 espres­so (half cup, afternoon) | no cof­fee | 1 turk­ish cof­fee (1 scoop) | 1 espres­so spread over 2 hours afternoon | 1 TC morn­ing (1 scoop), 1TC after­noon (half) |
| Inter­mit­tent fasting | yes | no | no | no | no |
| Water L | 3 | 3 | 3 | 3 | 3 |
| Vit­a­mins | yes | no | yes | yes | yes |
| Cig­a­rettes | 0 | 10 | 10 | 0 | 0 |
Health review (for the past week)
How would you describe your over­all health?

Caught some­thing and been up many times last night going into the bath­room. Safe to say that I need to be extra care­ful today.
The rea­son my Fit­bit doesn't track my sleep is prob­a­bly relat­ed to the get­ting up or too rest­less sleep­ing as it did not track any­thing last night either.

How do you feel?

I feel bet­ter than in the morn­ing but still not sharp

How would you rate it (1–5)?
The Big Pic­ture (dai­ly)
What hap­pened yes­ter­day? Where are the tech­ni­cal levels?

Yes­ter­day the US had a hol­i­day so the US trad­ing ses­sion is not included
We start­ed off the AS with a drop to 53.70 area and the con­se­quent buy­ers com­ing in and caus­ing the imbal­ance that brought PA up Swing High of 54.30
Dur­ing the LS we saw anoth­er drop to 53.80/.70 (Val­ue area) and anoth­er attempt at a swing high but this time fail­ing and revers­ing at this same 54.30 area before drop­ping back to yet again the same area of 53.80 (val­ue)
Intra­day Fundamentals
API report

Wednes­day, Jan­u­ary 23rd

EIA report

Thurs­day, Jan­u­ary 24th

Yes­ter­day was a hol­i­day in the US so there might be some dif­fer­ent mar­ket behavior
Intra­day Tech­ni­cal Analysis
HTF

Define con­text

Where were the overnight highs and lows?

Prev high 54.480
Prev low 53.572

What didn't happen?

Even though we have been in a DT all day we haven't been able to man­age to BD from prev low

Where do you think it should go?

We can see that momen­tum is set­tling down a bit and we just made a swing high at UKC lev­el and then dropped back into the KC

It could be that we will test the VWAP but that could mean we'd have to break prev low or VWAP needs to catch up on PA

Where's the best R/R? Opportunities?

Failed swing high back to prev high level
Drop to VWAP or 50MA and see a trend continuation

TTF

Dialling in on opportunities

Where are the areas of estab­lished "val­ue" and "excess"?

Looks like val­ue can be found along the 53.70 level
And excess around the 54.25 level

Is there a shift in value/excess migra­tion? What is the cur­rent mar­ket con­di­tion? Are we trend­ing, balancing/range bound? Where are we in the trend range axis?

We are range bound between the val­ue and excess areas after we had a lev­el-chang­ing ral­ly yes­ter­day break­ing out from prev HTF swing high

We are now poten­tial­ly con­firm­ing that same lev­el as sup­port dur­ing AS

What trade loca­tions among this struc­ture would l like to get involved in that will offer me the best R/R opportunities?

A swing high around excess area
Rejec­tion of val­ue area
Trade Ideas
Hypo 1

We overex­tend into excess area 54.25 con­firm­ing this area as short term resis­tance before mak­ing a swing low

Short oppor­tu­ni­ty around excess area with prof­it tar­get at 53.75

Hypo 2

We BD from val­ue area / prev low

Long oppor­tu­ni­ty around 53 lev­el prof­it tar­get 53.60

Hypo 3

BO from excess area / prev high

Long around 54.50 prof­it tar­get 55 level
My goals for the day (Dai­ly Report Card)
Define win­ning

Per­form well by stick­ing to play­book setups and be hap­py by doing what I love and under­stand­ing that I give myself over to the ran­dom­ness of the market
Read­ing the Tape
What is printing?

Lon­don just opened and before we opened we moved from the bot­tom of the val­ue area to the top and while we were at the bot­tom I took a con­ser­v­a­tive posi­tion because this would be in line with my HYPO1
Spread is wide indi­cat­ing less liquidity
T1 win 7.2 ticks
Stalk­ing a pos­si­ble SR at the 5M LKC which would be in line with prev low rejection
It looks like we might have a KC VWAP con­ver­gence going on on the LTF which then would mean my setups won't arise.
We dropped from prev low to pos­si­ble next sup­port at 53.25
Stalk­ing my HYPO2 oppor­tu­ni­ty going long after a drop to 53.30 lev­el. Not quite as low as I hypoth­e­sized though but the chart is king
We have found short term sup­port at the 53.30 lev­el and might be look­ing to reverse
I'll be look­ing for the third leg of the rever­sal pat­tern as my point of entry
I had an impor­tant per­son­al call today and wasn't there to see HYPO2 play out. I'm also done for today.
Trade Man­age­ment
Explain what trade you put on (include price, SL, TP) and what your thoughts are dur­ing the trade
T1

Why? What do I see?

30M SRTC

What is the main trend?
Where are we in the move?

Around sup­port lev­el of prev low and val­ue area

Is 5M confirming?

5M showed a ral­ly up to top of val­ue area then pull back to bottom

What risk am I going to put on?
Entry: 53.701

SL
TP
Trade Man­age­ment

I felt calm dur­ing the trade
Cov­ered at 53.773 because I hit the UKC on the 5M
T2

Why? What do I see?

30M SRTT

What is the main trend?

We had been range bound but since today's ses­sion we have been on a short term DT
Near HTF VWAP

Where are we in the move?

Pos­si­ble overex­tend­ed below the val­ue area

Is 5M confirming?

5M is show­ing a big bull­ish can­dle at this lev­el but I am wait­ing for a small drop before I get in. After a big drop into 2.0 SD I should expect a 2nd drop into the same lev­el cre­at­ing the 2nd part of the rever­sal and then the con­se­quent 3rd before we actu­al­ly reverse.

What risk am I going to put on?

I'm going to risk 30% of my dai­ly risk

Entry: 53.317

I got in with half the size I was will­ing to risk because it had dropped to prev lev­el of the poten­tial pat­tern and thought this was a good entry

SL
TP
Trade Man­age­ment

I will be look­ing to add to my posi­tion if the pat­tern pro­gress­es in my favor but it looks like it might not
Got stopped out at 53.172
But then re-entered since the pat­tern is actu­al­ly still valid

Got stopped out again at 53.135

Loss entry 53.248 loss 11.3 ticks
Trade Review
Did you let your trade play out or did you cov­er or stop out soon­er? If so, why?

The first one yes. The oth­er two got stopped out.

P/L for the day
Open Time
Type
Size
Item
Price
S / L
T / P
Close Time
Price
2019.01.22 09:48:25
buy
2
wti
53.701
53.586
54.14
2019.01.22 10:08:54
53.773
7.20
2019.01.22 12:34:15
buy
2
wti
53.317
53.167
53.446
2019.01.22 12:44:08
53.172
-14.50
2019.01.22 12:45:22
buy
2
wti
53.248
53.148
53.406
2019.01.22 13:01:44
53.135
-11.30
-
-
-
-
-
-
-
-
-
-18.60
Dai­ly Report Card
Per­form well by stick­ing to play­book setups and be hap­py by doing what I love and under­stand­ing that I give myself over to the ran­dom­ness of the market

How accu­rate was my assess­ment of mar­ket context?

HYPO2 played out so I'm hap­py with that

How well did I man­age my phys­i­cal, emo­tion­al and cog­ni­tive states?

Again because I was think­ing in per­cent­ages I was feel­ing fine dur­ing the trades mentally
How­ev­er, phys­i­cal­ly I was tired due to not being able to sleep last night because of feel­ing unwell

What did I do well?

Did fair­ly well on the assess­ment and then did well to stay calm dur­ing the trades.

What do I need to improve?

I had an impor­tant per­son­al call come in and even though that turned out to be impor­tant, I could have tak­en the call later.

What's one thing you learned today?

Dur­ing trad­ing hours I should have com­plete radio silence.

What's one thing I need to do more often?

Keep doing mar­ket prep work and keep learn­ing from the com­mu­ni­ty on the par­tic­u­lars of CL

What's one thing I need to do less often?

Get into posi­tions too early

After we BD from a tech­ni­cal lev­el the short-term direc­tion has changed and that means that my set­up turns into a fad­ing set­up and there­fore I need to be more cau­tious and wait for a more sig­nif­i­cant lev­el to get hit before I start get­ting inter­est­ed in enter­ing. How will I improve on this? I will give every tech­ni­cal lev­el a val­ue of impor­tance (like I did before) and keep this in mind when try­ing to trade of those lev­els. Under­stand that tak­ing the con­trar­i­an posi­tion is high risk and requires more patience.
I will ana­lyze tak­en trades on the week­end to give me more insight on this.

Grade your­self 1 to 5 (5 being the best)
Feed­back?
Any ques­tions or feed­back you might have please feel free to leave a com­ment or con­tact me directly.