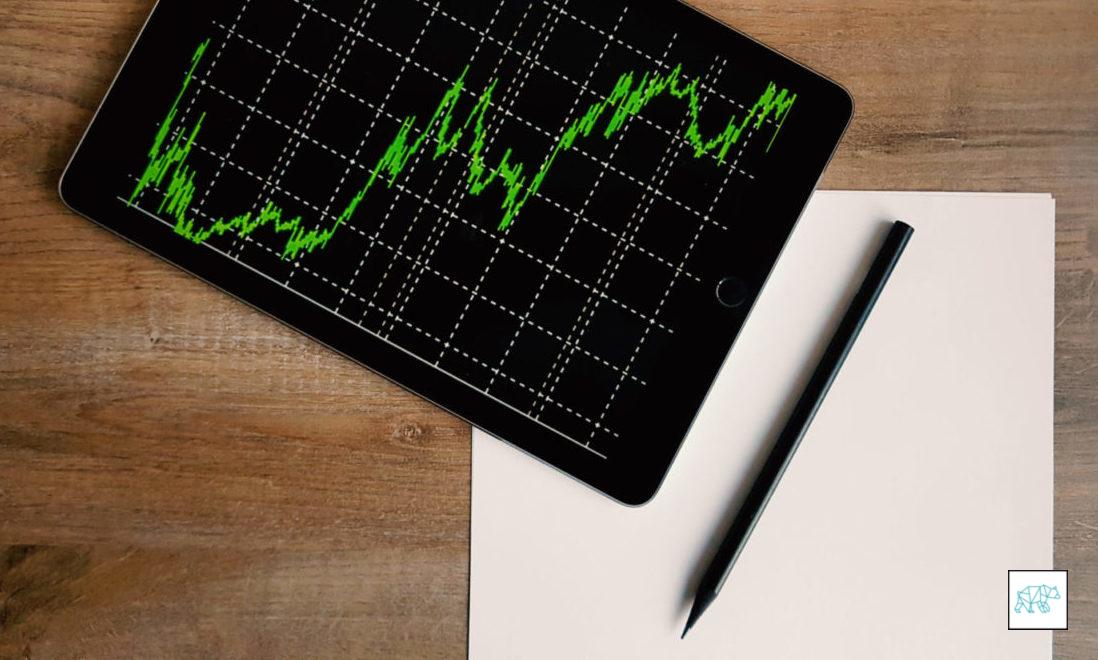 25 Jan

01252019 Trade Plan

01252019 Trade Plan

Ter­mi­nol­o­gy (par­tial­ly made up by yours truly)
PA = Price Action
BO = Break Out
BD = Break Down
CAR = Con­firm As Resistance
CAS = Con­firm As Support
UKC = Upper Kelt­ner Channel
LKC = Low­er Kelt­ner Channel
TV = Tick Volume
WPP = Week­ly Piv­ot Point
DPP = Dai­ly Piv­ot Point
DR = Dai­ly Resis­tance (piv­ot)
DS = Dai­ly Sup­port (piv­ot)
WR = Week­ly Resis­tance (piv­ot)
WS = Week­ly Sup­port (piv­ot)
HL = High­er Low
HH = High­er High
LH = Low­er High
LL = Low­er Low
SD = Stan­dard Deviation
VWAP = Vol­ume Weight­ed Aver­age Price
AS = Asian Session
LS = Lon­don Ses­sion (EU)
NY = New York Ses­sion (US)
R/R = Risk to Reward
M2M = Move to Move
T2H = Trade to Hold
DT = DownTrend
UT = UpTrend
LTF = Low­er Time Frame
TTF = Trad­ing Time Frame
HTF = High­er Time Frame
Hypo = HYPOthetical
Per­son­al Checklist

| | | | | | |
| --- | --- | --- | --- | --- | --- |
| 5 pos­i­tive 1 negative | Mon | Tue | Wed | Thu | Fri |
| - | 1/21 | 1/22 | 1/23 | 1/24 | 1/25 |
| Beers night before | 5 | 0 | 2 | 2 | 2 |
| Time bed yesterday | 0:58 | 23:07 | 0:22 | 23:42 | 0:28 |
| woke up | 8:30 | 7:37 | 8:16 | 8:29 | 8:46 |
| Hours sleep | 7:32 | 8:30 | 7:54 | 8:47 | 8:18 |
| Awake | 1:07 | - | 1:04 | 1:11 | 1:17 |
| REM | 0:57 | - | 2:10 | 1:20 | 1:47 |
| Light | 3:54 | - | 3:33 | 5:06 | 3:59 |
| Deep | 1:34 | - | 1:07 | 1:10 | 1:25 |
| Sleep well? | 3 | 1 | 3 | 4 | 4 |
| Mela­tonin | 0 | 0 | 0 | 0 | 0 |
| Neg­a­tive thoughts? | 2 | 2 | 1 | 1 | 1 |
| Exer­cise yester(to)day | 1 | 1 | 3 | 4 | 3 |
| Grat­i­tude | 4 | 4 | 5 | 5 | 5 |
| Joy | 4 | 4 | 5 | 5 | 5 |
| Anger | 1 | 1 | 1 | 1 | 2 |
| Fear | 2 | 1 | 1 | 1 | 1 |
| Focus | 2 | 3 | 4 | 4 | 3 |
| Cof­fees today | 1 espres­so spread over 2 hours afternoon | 1 TC morn­ing (1 scoop), 1TC after­noon (half) | 1 espres­so spread over 2 hours afternoon | 1 TC morn­ing (1 scp), 1 Espres­so (half) | 1 espres­so spread over 1 hours afternoon |
| Inter­mit­tent fasting | no | no | no | no | no |
| Water L | 3 | 3 | 3 | 3 | 3 |
| Vit­a­mins | yes | yes | yes | yes | yes |
| Cig­a­rettes | 0 | 0 | 0 | 5 | 10 |
Health review (for the past week)
How would you describe your over­all health?

I woke up today in what I think is the wrong sleep cycle which made me feel grog­gy for a few hours. Even though I slept enough hours and and my deep sleep has improved.

How do you feel?

Now I feel good but it took a few hours. I wish there was a way to have the Fit­bit wake me up dur­ing the right sleep cycle. I'll look into this some more.

How would you rate it (1–5)?
The Big Pic­ture (dai­ly)
What hap­pened yes­ter­day? Where are the tech­ni­cal levels?

Yes­ter­day dur­ing the AS we start­ed off test­ing the 52.70 lev­el first with a dou­ble top before drop­ping to val­ue area 52.30 and test­ing this lev­el sev­er­al times
When Lon­don opened we had a high momen­tum test of the val­ue area and reversed quick­ly into new highs touch­ing the LIS 52.90 lev­el before slow­ly drop­ping back to val­ue area again form­ing a dou­ble bot­tom around NY open and we moved back up to the LIS even­tu­al­ly BO from there to 53.40 lev­el (which is near the excess area)
Then we basi­cal­ly start­ed rang­ing between 53.10 to 53.40 for the remain­der of the ses­sion with one spike into excess area that got smacked down and then a spike down from 53.10 that got upheld
Intra­day Fundamentals
API report
EIA report
Both reports seem to some­what agree which is a bit unusual
Intra­day Tech­ni­cal Analysis
HTF

Define con­text

Where were the overnight highs and lows?
Where is the LIS?
What didn't happen?

We failed to make a swing high over 54.30

Where do you think it should go?

If we can hold the cur­rent excess area at 54.05 area we'll roll over and test the LIS at 52.90 area with a poten­tial stop at prev low 53.505 first
TTF

Dialling in on opportunities

Where are the areas of estab­lished "val­ue" and "excess"?

52.30 area near prev low has shown buy­ers com­ing in
53.95 area looks like where sell­ers have come in

Is there a shift in value/excess migra­tion? What is the cur­rent mar­ket con­di­tion? Are we trend­ing, balancing/range bound? Where are we in the trend range axis?

We start­ed a UT on the short to medi­um term and have bro­ken prev high

What trade loca­tions among this struc­ture would l like to get involved in that will offer me the best R/R opportunities?

If we fail to hold the excess area that could be a good short­ing oppor­tu­ni­ty down into prev low and stretch tar­get at LIS

LTF

What has the Asian Ses­sion printed?

AS con­tin­ued the con­sol­i­da­tion of yesterday's ral­ly and then con­tin­ued the ral­ly up through the prev high to just below the excess area
Trade Idea
Hypo 1 Short

Overex­tend over the excess area and then roll over to BD from excess area

PT prev low at 53.505
Stretched tar­get at pre­vi­ous con­sol­i­da­tion lev­el of 53.20 above the LIS

Hypo 2 Long

Fail excess area and BO from this 53.95 level

PT around 54.50 (prev swing high)
Stretched tar­get around 55.20
My goals for the day (Dai­ly Report Card)
Define win­ning

Per­form well by EXECUTING my play­book setups and be hap­py by doing what I love and under­stand­ing that I give myself over to the ran­dom­ness of the market
Read­ing the Tape
What is print­ing? Look for PA with high­er TV and S/R levels.

After Lon­don opened we start­ed what looks like a move down to prev low so let's see what PA does around that level
T1 win 13.5 ticks up 12%
PA isn't real­ly moving
I was think­ing that HYPO1 could actu­al­ly be in play since the excess area I des­ig­nat­ed is 10 ticks above the LTF VWAP where we seem to have reversed but since that wasn't in overex­tend­ed area I didn't look to trade it and I won't since it's not part of my playbook

It looks though that was the big play of the ses­sion since we dropped to below the prev high

Which is OK since I did fol­low my rules

We are in a DT so I should only be look­ing for shorts unless this prev high can hold and we see a rever­sal pattern
We seem to have BD from prev high
Could this mean that after a big bull/bear run my set­up doesn't catch the big moves? I would have to do some more back­test­ing on this.
If I would have got­ten in I would have done so at the retest­ing of the prev high CAR which was also the LTF LKC and VWAP

Entry would have been 53.445 with a 36 spread would be 53.409
SL would have been 53.55
TP 53.10
R15R30
I would have made 30 ticks on this trade

I'm done trad­ing for today
Trade Man­age­ment
Explain what trade you put on (include price, SL, TP) and what your thoughts are dur­ing the trade
T1

Why? What do I see?

TTF

Where are we as opposed to the val­ue, excess and LIS areas?

Right above the prev high

What tech­ni­cal lev­el are we at?

Right above the prev high
Pull­back to TTF UKC and VWAP

LTF

Is LTF confirming?

Bull­ish can­dle in overex­tend­ed area

What risk am I going to put on?

13% of dai­ly risk but look­ing to poten­tial­ly add

Entry: 53.668

SL
TP
Trade Man­age­ment

Momen­tum has not come into the move yet which makes me think there's no one there to buy this to go high­er. Think­ing to pos­si­ble scratch my trade
Cov­ered half at prof­it 53.802
Cov­ered oth­er half at 53.804
Feel I cov­ered too quick again although LTF VWAP doesn't look to hold well
Win 13.5 ticks
I did well to exe­cute when I saw my set­up arise. I checked if the TTF was in the right spot and went for it
Trade Review
Did you let your trade play out or did you cov­er or stop out soon­er? If so, why?

Only took 1 trade

Entry

My entry was good. I got in right after the close of the entry sig­nal candle
My SL was placed 15 ticks away which was at a good dis­tance. I was think­ing of putting it around 20 ticks because that would have been under the prev high but I told myself that if it would go that far my pat­tern would not be valid any­more and thus I left it.
My TP was at the excess area which we nev­er made it to. When I saw that PA looked slug­gish around the VWAP I took off half of my posi­tion and am hap­py that I did. I then saw PA not mov­ing with momen­tum look­ing to cross the VWAP and thus I took every­thing off.

P/L for the day
| | | | | | | | | | |
| --- | --- | --- | --- | --- | --- | --- | --- | --- | --- |
| Open Time | Type | Size | Item | Price | S / L | T / P | Close Time | Price | P/L ticks |
| 2019.01.25 10:26:50 | buy | 1 | wti | 53.668 | 53.518 | 54.067 | 2019.01.25 10:40:17 | 53.804 | 13.60 |
| 2019.01.25 10:26:50 | buy | 1 | wti | 53.668 | 53.518 | 54.067 | 2019.01.25 10:38:44 | 53.802 | 13.40 |
| - | - | - | - | - | - | - | - | - | 13.50 |
Dai­ly Report Card
Date:
1/25/2019
Week­ly Goal
Exe­cute play­book trades
Com­bined Score
86
Process Report Card (10 each)
Per­for­mance Report Card (10 each)
10
Pre-mar­ket routines
7
Hypos
9
Ses­sion PECS
9
Real-time analy­sis
9
Trad­ing the process
10
Trade selec­tion
9
Dai­ly review
8
Trade Exe­cu­tion & Mgmt.
10
Progress toward Week­ly goal
5
Risk Adjust­ed Returns
47
Total
39
How accu­rate was my assess­ment of mar­ket context?

It was kin­da like my HYPO1 but it nev­er got overex­tend­ed and dropped before that. But I think I still did well on this. I

How well did I fol­low my process?

I did real­ly well here. I stalked my entry and got it timed fair­ly well. Then when I saw PA 'hes­i­tat­ing' at a key lev­el I cov­ered half of my posi­tion to see what would hap­pen next. When PA didn't move in a way that showed there was more momen­tum behind it I cov­ered the oth­er half.

How well did I man­age my phys­i­cal, emo­tion­al and cog­ni­tive states?

Again I keep com­ing back to the per­cent­ages. When I com­bined think­ing in per­cent­ages com­bined with exe­cut­ing a play­book set­up I feel calm and col­lect­ed. I was not tired today and not too hyped because of too much caffeine.

What's one thing you learned today?

The big move that I thought would come after we'd overex­tend into excess area, came before that. Based on my play­book rules I was not allowed to take that trade and I didn't. How­ev­er, I did notice the con­di­tions of the poten­tial trade and logged it for my play­book. I will not take those trades until I have back­test­ed and reviewed them as well.

Lat­er on I saw anoth­er entry point (but based on my play­book rules I couldn't take) I took note of a hypo­thet­i­cal entry, SL and TP and watched what it did. This even­tu­al­ly did hit my TP so I will review this trade tomor­row and see if it is some­thing I want in my playbook.

What's one thing I need to do more often?

Exe­cute when set­up aris­es. I did well today on exe­cu­tion. This is also my Week­ly goal and will con­tin­ue doing this to boost my con­fi­dence in my setup.

What's one thing I need to do less often?

I should not watch the screen the whole time. It drains me when my set­up isn't there. I put in price alerts at areas where I feel that it might be the area I'd like to get involved in and then stalk a poten­tial opportunity.
Feed­back?
Any ques­tions or feed­back you might have please feel free to leave a com­ment or con­tact me directly.