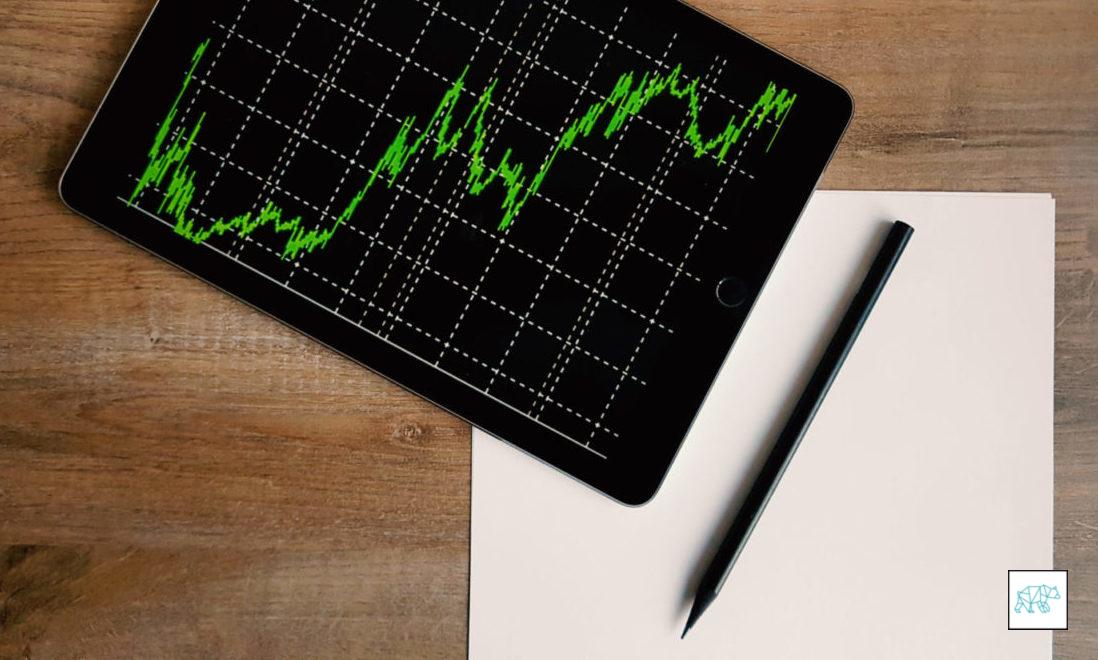 05 Dec

12052018 Trade Plan and Journal

12052018 Trade Plan and Journal


Per­son­al Checklist
| | | | | | | |
| --- | --- | --- | --- | --- | --- | --- |
| 5 pos­i­tive 1 negative | Fri­day | Sat­ur­day | Sun­day | Mon­day | Tues­day | Wednes­day |
| | 11/30/2018 | 12/01/2018 | 12/02/2018 | 12/03/2018 | 12/04/2018 | 12/05/2018 |
| Beers night before | 0 | 4 | 12 | 0 | 0 | 0 |
| Hours sleep | 8 | 8 | 5 | 7 | 8 | 8 |
| Sleep well? | 3 | 3 | 1 | 2 | 3 | 2 |
| Mela­tonin | 0 | 0 | 0 | 0 | 0.5 | 0 |
| Neg­a­tive thoughts? | 1 | 1 | 1 | 2 | 2 | 2 |
| Exer­cise yester(to)day | 1 | 1 | 1 | 1 | 1 | 1 |
| Grat­i­tude | 5 | 5 | 5 | 5 | 4 | 4 |
| Joy | 5 | 5 | 5 | 5 | 4 | 4 |
| Anger | 1 | 1 | 1 | 1 | 1 | 1 |
| Fear | 1 | 1 | 1 | 1 | 1 | 1 |
| Focus | 3 | 2 | 2 | 2 | 3 | 3 |
| Cof­fees today | 1 | 1 | 1 | 1 | 2 espres­sos | 1 espres­so |
| Water 2.2L bottles | 2 | 2 | 1 | 2 | 2 | 2 |
| Vit­a­mins | yes | no | no | yes | no | yes |
| Time bed yesterday | 11:00 | | | 00:00 | 11:00 | 11:00 |
Health review (for the past week)
How would you describe your over­all health?

I feel bet­ter but still not in a reg­u­lar sleep­ing pat­tern. I feel that I should give myself more time to get into bet­ter habits.

How would you rate it (1–5)?
The Big Picture
What hap­pened yesterday?

yes­ter­day , on the 30M chart, we pulled back and dropped to the low­er KC and today we con­tin­ued that decline so we are in a medi­um term downtrend
How­ev­er we have also hit the WR1 as sup­port and might be hold­ing that lev­el at 52.25
We have the EIA report com­ing out lat­er today so the mar­ket will be look­ing to that as an indi­ca­tor of what the result of tomorrow's OPEC+ meet­ing might entail

What is the mar­ket sentiment?

What does the crowd think?
Accord­ing to investing.com

All sen­ti­ments is 58% bullish
Last week 60% bullish
Last 3 days 65% bullish
Long bias
Intra­day Fundamentals
API report

Released yes­ter­day Dec. 4th a build of 5.360M

EIA report

EIA report will come out lat­er today but the fore­cast is ‑0.942M

What are the head­lines of today?

World Bank: Rus­sia Can With­stand Oil Price Volatil­i­ty In 2019

Rus­sia is well-posi­tioned to with­stand exter­nal shocks, The World Bank said today in its most recent ver­sion of Rus­sia Eco­nom­ic Report, cit­ed by TASS.

Iran Claims It Can Gov­ern Coun­try With­out Rely­ing On Oil Revenue

A month after the U.S. sanc­tions on Iran's oil snapped back, the Islam­ic Repub­lic con­tin­ues to claim with defi­ant tone that the Unit­ed States won't be able to choke off all its oil exports and that the Iran­ian gov­ern­ment can man­age the coun­try even with­out rely­ing on oil export revenues.

Peru's Largest Oil Field Stops Pro­duc­ing After Pipeline Attack

Cana­di­an Fron­tera Ener­gy said it had sus­pend­ed pro­duc­tion at the largest oil field in Peru after pro­test­ers against oil pro­duc­tion in the region sev­ered the pipeline that car­ries the crude from the field to a Petrope­ru oper­at­ed refinery.
My trade plan and intra­day TA
Where are the piv­ot levels?

We might have found sup­port at the WR1 52.25 level

We are very close to the WR1 lev­el though and we will have to wait and see if we will con­firm as sup­port or not. THis lev­el also coin­cides with the 30M 200SMA and 4H VWAP mean

Where are longer term tech­ni­cal lev­els on the 4H and Dai­ly time frame

We have a big S/R area at this same lev­el of 52.54 based on the week­ly chart that we are now also test­ing as support

ATR

What is the ATR on the daily?

Is it increasing/decreasing?

ATR is 2.4216 a seem­ing­ly very wide ATR and it has been increas­ing these last few weeks so this might also be an indi­ca­tor that a change in sen­ti­ment might be upon us
Read­ing the Tape
What is printing?

What sup­port and resis­tance lev­els are print­ing on the 5M?

Dur­ing the Asian ses­sion we bounced off the 52.30 and now dur­ing Lon­don we re-test­ed this lev­el and for now are look­ing to con­firm that as support.

What are the best areas for entry and exit?

If we are start­ing an uptrend then I'll be look­ing for PA to break the 52.60 lev­el and pull­back to con­firm this lev­el as the new sup­port on the 5M/30M
After the pull­back I'll be look­ing for my long entry
If we are going to fail to break the 30M VWAP mean we can look for a short oppor­tu­ni­ty in the form of a rever­sal at 5M upper KC and VWAP 2.0 SD reversal
T1,2,3, and 4
We formed a bear­ish doji can­dle at the top and then pulled back a to the upper KC but we are now pos­si­ble form­ing a very bear­ish can­dle so we might indeed be revers­ing at this lev­el for the short term
T5 and 6
It looks like we did just reverse on the short term and then we shot up again
We test­ed the 30M 2.0 SD lev­el but the 4H shows that we still have some room to move up
We already moved more than 80 pips dur­ing Lon­don so am won­der­ing how much of the move we have left
We moved fur­ther and are still above the 13MA on the 5M chart
We final­ly broke the 13MA and then the con­se­quent VWAP mean and by doing so have entered back into the KC but have hit the 5M 2.0 SD by doing so.
I am done trad­ing for today. I feel that I am not in-tune with the market
Trade Man­age­ment
Explain what trade you put on (include price, SL, TP) and thoughts dur­ing the trade

T1,2,3, and 4

I put on my first trade think­ing that we were going to bounce off the 52.25 lev­el and go back up (which we did) but I got in too ear­ly or my SL was too tight. Nonethe­less I got stopped out and then took my sec­ond posi­tion moments lat­er when we had anoth­er rejec­tion of that level
I took the long at 52.453 and cov­ered at a prof­it 52.503
I took a small­er posi­tion at the top of the move to get my feet in the water sort of speak. I had put my SL way far away but then when I saw it hit­ting a pos­si­ble new high I put it closer.
We now formed a long wick near-doji can­dle at the top of the range which could mean a pos­si­ble rever­sal at this lev­el 52.71
I feel that I did well by putting on less risk
We might be look­ing to BO at the top of the range break­ing the upper KC and I will be look­ing for a place to add more to my position
If we break the 5MA I'll be look­ing for my exit but it looks like we are still holding
We jumped over the top and I added a small position
When we hit the first 30M SD I was on alert to get out and I closed off the first posi­tion at a prof­it to have pock­et­ed some­thing already and the sec­ond posi­tion is still open. But I am look­ing to close that off at a poten­tial small loss.
The 30M shows that we still have some head­space left for the price to ral­ly to so I am let­ting it run and tail­ing it with my stop
I pan­icked a lit­tle see­ing that we had hit the 1.5 SD on the 30M so I thought I'd pock­et some prof­its and reassess where to go next.
This move start­ed from the low­er 30M 1.5 SD
Since we made an some­what bear­ish can­dle at the top of the move and since we are at the 1.5 and almost touched the 2.0 SD on the 30M I am not going to take a long posi­tion since there might not be enough head­room left for it to go. Although we might actu­al­ly still be look­ing to go up more it's just that I don't feel that it is a high R/R oppor­tu­ni­ty so I am stay­ing out.
After I said that we shot up some more which is OK

T5

I took a swing rever­sal play down after we seemed to have reject­ed the 53 level

Mean­ing a short and again i start­ed off small to see if there is a spot where I can add to my position
We dropped in my favor but are at the 13MA lev­el which also coin­cides with the upper KC as poten­tial sup­port so not sure if we can break this

Still 2 min­utes left in the candle

I think we might indeed be reject­ing this lev­el and poten­tial­ly see some more upside before we try and break this lev­el again since the rest looks very bear­ish still
This swing rever­sal might be a move towards the 30M VWAP mean to con­firm as sup­port before we can com­plete the bull move up on the high­er time frames
Got stopped out but then quick­ly took anoth­er short because I still think we will go down.

T6

Swing rever­sal down
I was in the mon­ey but we don't seem to be able to break the 13MA level
Also anoth­er point is that the KC is point­ing upwards so we are in an uptrend os why am I tak­ing a short position?
As I am say­ing this we shot up and my stop got tak­en out

T7

Took a long after we broke the high on the 5M chart but feel we might be in over­bought territory
Price is hold­ing at the 53.23 lev­el but has not attempt­ed to make a new high. Also the pre­vi­ous can­dle is def­i­nite­ly quite bear­ish so am think­ing to get out myself although the 30M chart looks fair­ly bull­ish still
We made a new high and I cov­ered at a prof­it but I feel like I should have let it run since there is still more room above it so should have trailed with my stop

T8

Took a long at 53.300 at the 5M VWAP mean after we reject­ed it once
Dropped almost to my SL at 53.226
And now it's look­ing to break the 5M VWAP mean and hit­ting my SL
And it did
Trade Review
Did you let your trade play out or did you cov­er or stop out soon­er? If so, why?

I should have rec­og­nized the uptrend faster but live and learn right?
I did well in rec­og­niz­ing that we had a big sup­port lev­el on the high­er time frames so that I want­ed to take a long
I did well to cut back on siz­ing after I got stopped out a few times
I feel good about the way I am jour­nal­ing now how­ev­er I think I might still be over­do­ing the data on my charts
What I will focus on for tomor­row is deter­min­ing the trend and then only tak­ing posi­tions with the trend. How will I deter­mine the trend? Well, if the Kelt­ner chan­nels are point­ing upwards then it might be in an uptrend if and when PA on the 5M is con­sis­tent and not mak­ing crazy swings. We then would be ranging.
Feed­back?
Any ques­tions or feed­back you might have please feel free to leave a com­ment or con­tact me directly.