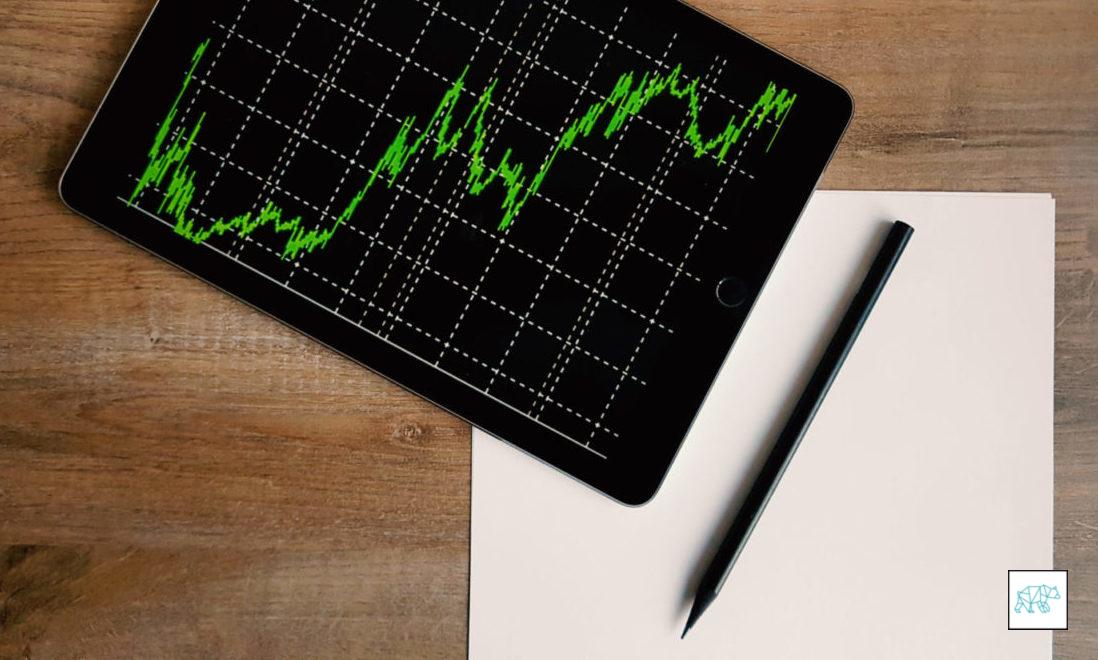 06 Dec

12062018 Trade Plan — Big Drop During London, OPEC+ meeting 1mbd production cut

12062018 Trade Plan — Big Drop Dur­ing Lon­don, OPEC+ meet­ing 1mbd pro­duc­tion cut

Per­son­al made up terminology
BO = Break Out
BD = Break Down
CAR = Con­firm As Resistance
CAS = Con­firm As Support
UKC = Upper Kelt­ner Channel
LKC = Low­er Kelt­ner Channel
TV = Tick Volume
WPP = Week­ly Piv­ot Point
DPP = Dai­ly Piv­ot Point
DR = Dai­ly Resis­tance (piv­ot)
DS = Dai­ly Sup­port (piv­ot)
WR = Week­ly Resis­tance (piv­ot)
WS = Week­ly Sup­port (piv­ot)
HL = High­er Low
HH = High­er High
LH = Low­er High
LL = Low­er Low
Per­son­al Checklist
| | | | | | | |
| --- | --- | --- | --- | --- | --- | --- |
| 5 pos­i­tive 1 negative | Sat­ur­day | Sun­day | Mon­day | Tues­day | Wednes­day | Thurs­day |
| | 12/01/2018 | 12/02/2018 | 12/03/2018 | 12/04/2018 | 12/05/2018 | 12/05/2018 |
| Beers night before | 4 | 12 | 0 | 0 | 0 | 1 fin­ger whiskey |
| Hours sleep | 8 | 5 | 7 | 8 | 8 | 8 |
| Sleep well? | 3 | 1 | 2 | 3 | 2 | 3 |
| Mela­tonin | 0 | 0 | 0 | 0.5 | 0 | 0 |
| Neg­a­tive thoughts? | 1 | 1 | 2 | 2 | 2 | 2 |
| Exer­cise yester(to)day | 1 | 1 | 1 | 1 | 1 | 1 |
| Grat­i­tude | 5 | 5 | 5 | 4 | 4 | 5 |
| Joy | 5 | 5 | 5 | 4 | 4 | 5 |
| Anger | 1 | 1 | 1 | 1 | 1 | 2 |
| Fear | 1 | 1 | 1 | 1 | 1 | 2 |
| Focus | 2 | 2 | 2 | 3 | 3 | 3 |
| Cof­fees today | 1 | 1 | 1 | 2 espres­sos | 1 espres­so | 1 espres­so spread over 2 hours |
| Water 2.2L bottles | 2 | 1 | 2 | 2 | 2 | 2 |
| Vit­a­mins | no | no | yes | no | yes | yes |
| Time bed yesterday | | | 00:00 | 11:00 | 11:00 | 11:00 |
Health review (for the past week)
How would you describe your over­all health?

My sleep­ing is get­ting bet­ter. Also I turned off all devices last night and con­tin­ued read­ing the Play­Book before going to bed. I did sip a lit­tle bit of whiskey while read­ing. Over­all I think that I am feel­ing bet­ter now that I have start­ed fast­ing inter­mit­tent­ly as well.

How would you rate it (1–5)?
The Big Pic­ture (dai­ly)
What hap­pened yesterday?

Yes­ter­day we seem to have reject­ed the Dai­ly VWAP mean that coin­cides with the high­er time frame S/R area at 53.75 lev­el and it's pos­si­ble we might have more sell­ing pres­sure com­ing in today.

What is the mar­ket sentiment?

What does the crowd think?

Accord­ing to investing.com yesterday

All sen­ti­ments is 58% bullish
Last week 60% bullish
Last 3 days 65% bullish

Accord­ing to investing.com today

All sen­ti­ments is 57% bullish
Last week 60% bullish
Last 3 days 61% bullish

So we see a 4% decline in the last 3 days on the bull­ish sentiment

EURUSD

The dai­ly chart shows there might be some more sell­ing pres­sure on the pair and thus an increase in the USD val­ue which makes it cheap­er to buy crude and thus can put some buy­ing pres­sure on the mar­ket. How­ev­er we haven't bro­ken the 1.13 lev­el yet but we did break 1.14.
Next sup­port is 1.12
Accord­ing to investing.com 60% is still net long on the pair
Intra­day Fundamentals
API report

Pre­vi­ous 3.453M
Actu­al 5.360M
So there was more of a build than pre­vi­ous­ly expected

EIA report

Pre­vi­ous 4.851M
Fore­cast 0.769
Actu­al 3.577M
So we have way more build than was fore­cast so expect more sell­ing pres­sure to come in

What are the head­lines of today?

Oil Prices Sink On Sur­prise Inven­to­ry Build
Chi­na says it will resume buy­ing US crude oil after Trade War Truce because the because the ten­ta­tive halt on addi­tion­al tar­iffs and low­er oil prices are mak­ing Amer­i­can oil attrac­tive again
OPEC is try­ing to per­suade Libya and Nige­ria to join cuts if the car­tel agrees to reduce pro­duc­tion while OPEC+ is still dis­cussing how much to cut and how to share these cuts out

Nige­ria was exempt from cuts in Nov. 2016 because of dis­rupt­ed pro­duc­tion through violence
Nige­ria and Libya seem reluc­tant to cut because of frag­ile secu­ri­ty situation

OPEC's crude pro­duc­tion increased 40.000bpd from Octo­ber to 33.08M bpd in Novem­ber try­ing to off­set the Iran drop off
Sau­di Arabia's Ener­gy Min­is­ter met with US spe­cial rep­re­sen­ta­tive for Iran on Wednes­day to dis­cuss new pro­duc­tion cuts to rebal­ance the market
OPEC meet­ing lat­er on today

After Bush's funer­al yes­ter­day there should be more liq­uid­i­ty com­ing into the market
How is the Geopo­lit­i­cal sta­bil­i­ty in the world?

Huawei CFO arrest­ed in Cana­da on request from US might put trade talks in jeopardy
Gold rose 0.2% to 1239.77 an ounce
Yemen and rebels are star­ing truce talk today
Rus­sia: US doesn't have any proof for vio­lat­ing nuclear treaty
My trade plan and intra­day TA
| | | | | | | | |
| --- | --- | --- | --- | --- | --- | --- | --- |
| | Wednes­day | Thurs­day | Fri­day | Week | Mon­day | Tues­day | Wednes­day |
| | 11/28/2018 | 11/29/2018 | 11/30/2018 | 11/26 — 11/30 | 12/03/2018 | 12/04/2018 | 12/05/2018 |
| High | 52.525 | 52.165 | 51.765 | 52.525 | 53.83 | 54.537 | 54.42 |
| Low | 50.04 | 49.385 | 49.625 | 49.385 | 50.555 | 52.405 | 52.125 |
| Close | 50.27 | 51.235 | 50.555 | 50.555 | 53.06 | 52.57 | 52.91 |
| Pip move | 248.5 | 278 | 214 | 314 | 327.5 | 213.2 | 229.5 |
| PP | 50.945 | 50.928 | 50.648 | 50.822 | 52.482 | 53.171 | 53.152 |
| R1 | 51.85 | 52.471 | 51.671 | 52.259 | 54.409 | 53.937 | 54.179 |
| R2 | 53.43 | 53.708 | 52.788 | 53.962 | 55.757 | 55.303 | 55.447 |
| S1 | 49.365 | 49.691 | 49.531 | 49.119 | 51.134 | 51.805 | 51.884 |
| S2 | 48.46 | 48.148 | 48.508 | 47.682 | 49.207 | 51.039 | 50.857 |
| TV | 200,483 | 168,514 | 174,565 | 1,008,709 | 211,252 | 141,633 | 102,902 |
What can we tell from the PP levels?

DPP went down 2 points and we can see an increase in DR1 lev­el 54.179 as opposed to yes­ter­day but DR2 is still hold­ing about the same lev­el at 55.447
On the sup­port side we have DS1 with sim­i­lar lev­el at 51.884 and DS2 inch­ing a lit­tle low­er at 50.857

Where are the high­er time frame S/R levels?

We have resis­tance at 53.75
Sup­port at 52.55 is a cru­cial lev­el and if we break that the next big sup­port is at 50.50 so we have a 2 dol­lar poten­tial drop which could be in line with the big­ger Dai­ly down­trend pattern

Usu­al­ly a big drop comes before we reverse and go back up

What does the 4H and 30M chart show?

On the 4H we can see that PA stayed rang­ing between 52.55 and 53.75 and we can see that we are at the sup­port lev­el so there might be buy­ing pres­sure com­ing in at 52.55 level
On the 30M we can see that yes­ter­day we tried to break that 53.75 lev­el and actu­al­ly went over it and dropped hard till under that lev­el and the lat­er on con­firmed 53.75 as resistance

What has the Asian Ses­sion printed?

Dur­ing the Asian Ses­sion on the 30M we can see that price tried reject­ing the 52.55 lev­el but we are still not in the clear yet since we haven't real­ly pushed away from this lev­el yet
On the 5M chart we can have a bet­ter look at the rejec­tion from the 30m chart by a big drop down to 52.25 lev­el and then retraced back 50% before rang­ing in a tight range from there on. The retrace­ment had almost the dou­ble of tick vol­ume than the drop one can­dle before. Anoth­er rea­son for me not hav­ing more of a bias that we will BD or not. We will have to see what hap­pens when liq­uid­i­ty from Lon­don comes in.

ATR

What is the ATR on the daily?

Is it increasing/decreasing?

We are still increas­ing in ATR and have about 2.4605
Trade Plan
Wait for signs on the 5M/30M of a poten­tial break of the 52.55 lev­el for a good down­trend with pos­si­ble drop till 50.50 level

Look for BD from this level

Wait for a sign on the 5M/30M of a poten­tial BO from the 53.75 lev­el or that would be a good short entry after rejec­tion on that level
We might be stuck rang­ing between 52.55 and 53.75

Trade the swing rever­sals on the lows and highs
Read­ing the Tape
What is print­ing? Look for PA with high­er TV.

Dur­ing the Asian Ses­sion we had the sec­ond rejec­tion of the 52.25 lev­el at 8:35am (14:35) on slight­ly high­er TV
Then we start­ed our incline (on increas­ing TV) slow­ly test­ing 52.50 again and then shot up till 53.50 before 10–15 min­utes before Lon­don open we got smacked down again by the bears and we are test­ing 52.50 lev­el again which is also the 30M 200MA

Let's see if we will CAS or actu­al­ly BD

10:25 we dropped down to 52.55 lev­el and are look­ing to poten­tial­ly BD

TV is not nec­es­sar­i­ly high­er at this lev­el so we might see a con­tin­u­a­tion of this drop in line with a BD

16:40 we formed a ham­mer at the 52.55 range so it will be inter­est­ing to see if we are revers­ing at this level

Oth­er fac­tors are that we had hit the low­er 1.5 SD of the 5M VWAP and almost got close to hit LKC
The 30M shows us no direct rever­sal sign yet

We are still around the 52.55 lev­el and under the 30M 200MA so I believe that I should focus more on the short side, although the KC looks like it might turn upwards

I'd need to wait and see if we actu­al­ly reject­ed the 52.55 lev­el here and are going to start an uptrend. How­ev­er unlike­ly since we just had a quick move up that got smacked down by bears. But you nev­er know. Trade what you see not your predictions!

This 52.55 lev­el might just be where all the bulls come to find their bears to devour
And we are test­ing the 52.25 now and as I write this we spiked down till 52 in a mil­lisec­ond so let's see if this 52 lev­el can hold and if the bulls are sim­ply load­ing up at this lev­el or we actu­al­ly are going to BD

Nonethe­less, if there is a BD I am going to wait for the pull­back to 5/8MA before going short

11:05 (17:05) we dropped to 52 lev­el on high TV of about 600+ and then dropped a bit more the next can­dle with even more TV so we might be look­ing to slow down
This is also the 4H 50MA lev­el that we are test­ing as sup­port now. Will it break?
I was think­ing that since we returned to 5M VWAP mean we might con­tin­ue the down­trend and then we shot down now at 11:45 can­dle (17:45) but are pos­si­ble being pushed back by the bulls
I believe the mar­ket is still try­ing to decide where to go and extra cau­tion should be exercised
Good thing I didn't act on the assump­tion since we shot down. I was think­ing to short but hesitated
It looks like we have the BD by con­firm­ing 52.55 as resistance
I will look for pull­backs to trade off of or have we dropped far enough?
The tape reads a bit faster than usu­al so not com­fort­able with this yet but I'll see and be extra cau­tious in tak­ing anoth­er trade
Next sup­port area would be the 49.50 dol­lar mark. HIs­tor­i­cal­ly we bounced off this lev­el as we did last week
We are hav­ing high­er TV around this lev­el of 51.30 and PA looks to being pushed back but we are still in short territory
We can see that every swing in the down­trend has been get­ting big­ger which could indi­cate a shift in direc­tion on the hori­zon and I should be extra care­ful to short since the short term down­trend might be over
12:30 (18:30) we are now test­ing 50.50 lev­el and are look­ing to break WPP at 50.822 as well
High TV of about 1300 at 50.50 lev­el but we need to push back fur­ther and hold on for about 17 more min­utes before I can think of tak­ing a long since we are still very much falling and I should be look­ing for a short entry
We are 100 ticks away from last week's low of 49.50 so if we are going to reverse into a medi­um term uptrend this would be a good point to cre­ate a HL on the high­er time frames
Saud­is Back Mod­est OPEC+ Out­put Cut, Don't Want to Shock Market
Al-Fal­ih says a cut of about 1 mil­lion bar­rels a day adequate
Cru­cial details remain unre­solved as min­is­ters meet in Vienna

No specifics on shar­ing of the cuts

We are look­ing at a pos­si­ble bot­tom here on the 5M chart as PA is cross­ing the 13MA

I resist­ed the urge to take a long posi­tion since the trend is still very much down

When we pull­back to the 5M VWAP mean I'd be look­ing for a rever­sal candle
We are enter­ing the KC again and I'd be more com­fort­able tak­ing a long posi­tion after we pull­back to 51.30 lev­el and CAS first
We didn't pull­back perse but we did move high­er to what now looks like a V‑shaped pat­tern on the 30M. I've seen this pat­tern many times before using the VWAP and MAs and it's inter­est­ing to see how the pat­tern devel­ops in rela­tion to these

I'll include this in my Playbook

NY is open­ing in 20 min­utes so I won't be trad­ing then since I only trade the Lon­don ses­sion for now
Right before NY opened we had a drop to the LKC on the 5M and we might be look­ing to test that 51 lev­el again
NY opened so that's it for me today
My goals for the day (Dai­ly Report Card)
Only take 4 trades
Only take PB setups (swing rever­sal, swing rever­sal with con­tin­u­a­tion, squeeze)
Only trade what you see
Trade Man­age­ment
Explain what trade you put on (include price, SL, TP) and what your thoughts are dur­ing the trade
Swing Rever­sal with Continuation
We had reject­ed the 53.55 lev­el and quick­ly reversed
Then PA broke UKC and CAR with a longer upper wick can­dle so I short­ed with a small posi­tion at 52.672
SL I put over the 13MA to be safe at 52.837 but if it had jumped back up on the sec­ond can­dle I'd tak­en myself out earlier
52.331 under the body of the clus­ter of can­dles on the 30M
I felt con­fi­dent going into the trade and when we had hit 52.55 lev­el I was look­ing for a way out and I man­u­al­ly cov­ered at 52.564

I thought 52.55 could have been a tough lev­el of sup­port for the mar­ket to crack so I covered

Why didn't I allow my TP to get hit? Because I am learn­ing this par­tic­u­lar trade a bit bet­ter and try­ing to get more con­fi­dent in it. I haven't back­test­ed this set­up a lot yet.
Swing Rever­sal with Continuation

I saw that we pushed back hard on the 30M chart reject­ing the 52 lev­el for now with a pos­si­ble move to CAR 52.55
Also we had moved under the LKC and hit the low­er 2.0 SD of the 5M VWAP and thus a pos­si­ble rever­sal would be possible
So I took a small long posi­tion at 52.362
Below pre­vi­ous can­dle at 52.167
52.515 but cov­ered man­u­al­ly at 52.445
I think I did good to trade small­er today and build my con­fi­dence first
What I did not do good is that this was the pull­back to 52.55 lev­el to CAR and thus I should have just looked for short oppor­tu­ni­ties and not have gone long. Stunts like this will cost me a lot on the long run.
Trade Review
Did you let your trade play out or did you cov­er or stop out soon­er? If so, why?

I cov­ered quick­ly on both trades because of hit­ting a cru­cial lev­el so that then begs the ques­tion if my TP lev­el was actu­al­ly war­rant­ed in the first place and why did I not set it at that lev­el that I myself cov­ered at? Well, I think the rea­son is that 1) I'm still try­ing to get more con­fi­dent in trad­ing this way and the setups, 2) at this point I am hap­py with tak­ing some prof­its since my goal at the moment is to just take one good trade at a time and let­ting my TP rules play out is a goal for anoth­er time in my opinion.
I showed good restraint in not over-trad­ing and believe me I want­ed to take sev­er­al more trades but I think this only tak­ing 4 trades rule might be a good one to stick with for a while. It makes me more crit­i­cal about what trade to take.
I did have the thought that if this restraint was actu­al­ly a restraint or that it also had some­thing to do with fear of try­ing. When I am not in a posi­tion I can't lose mon­ey right?! But I think that even though it might have played a tiny role in the back of my mind it was more try­ing to take one good trade at a time.
Things I could have done bet­ter are:

Get­ting into my posi­tions earlier

But like I said I am try­ing to get more con­fi­dent first and are look­ing for more con­fir­ma­tion before I enter a trade

Since we had estab­lished a down­trend on the 5M I should have been more alert to pos­si­ble short­ing opportunities

There was a good one at right after I closed my long posi­tion (which I should not have tak­en) and because of that I don't think I was focused on that short opportunity
So les­son here is deter­mine the trend and then only look for oppor­tu­ni­ties fol­low­ing that trend. If I had that would have been a nice 110 pip drop

Anoth­er good thing I did was tak­ing small­er posi­tions than what I nor­mal­ly do
Dai­ly Report Card
Only take 4 trades

I only took 2 trades today and I am hap­py with that. Both of them turned a profit.

One 11 pips and the oth­er 8 pips

Only take PB setups (swing rever­sal, swing rever­sal with con­tin­u­a­tion, squeeze)

I did only take my setups and I will back­test these setups more to get more con­fi­dent in them. Also, I am going to imple­ment a lev­el­ing sys­tem to give me the right to trade bigger.
I want to have 5 con­sec­u­tive up days before I trade bigger

Only trade what you see

I think I did well in this depart­ment. I do got­ta say though that I saw the trend chang­ing and going back up but since we were still in short ter­ri­to­ry I didn't take those trades. I will go back and review what I did and how I could have done it better.
Feed­back?
Any ques­tions or feed­back you might have please feel free to leave a com­ment or con­tact me directly.