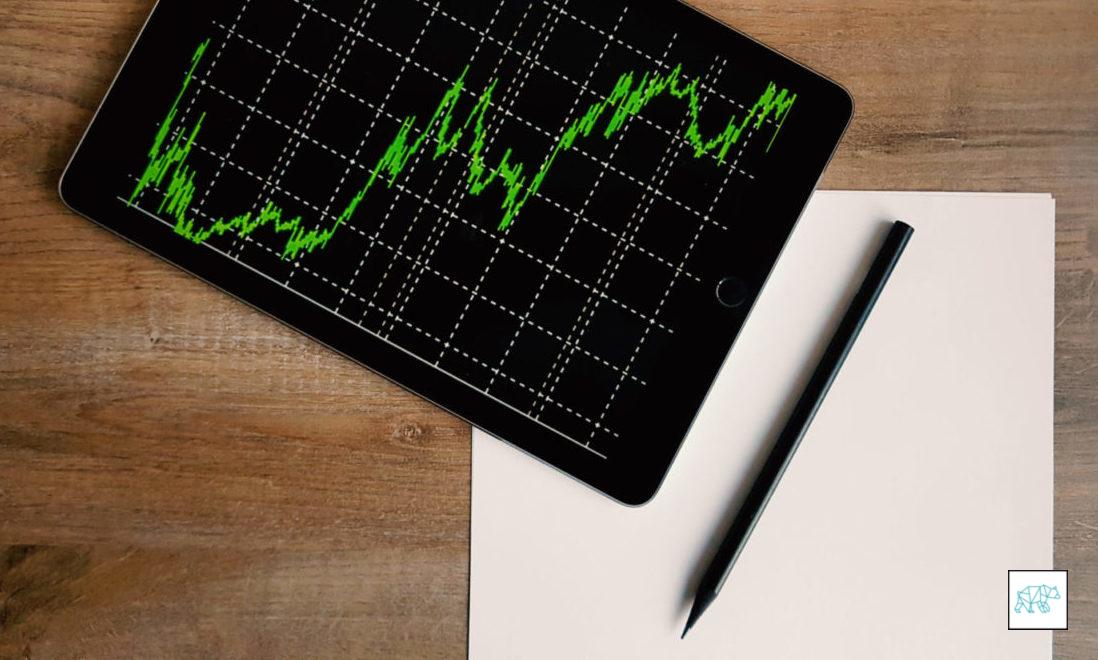 07 Dec

12072018 Trade Plan — Indecisive market in anticipation of OPEC+ decision

12072018 Trade Plan — Inde­ci­sive mar­ket in antic­i­pa­tion of OPEC+ decision

Ter­mi­nol­o­gy (par­tial­ly made up by yours truly)
PA = Price Action
BO = Break Out
BD = Break Down
CAR = Con­firm As Resistance
CAS = Con­firm As Support
UKC = Upper Kelt­ner Channel
LKC = Low­er Kelt­ner Channel
TV = Tick Volume
WPP = Week­ly Piv­ot Point
DPP = Dai­ly Piv­ot Point
DR = Dai­ly Resis­tance (piv­ot)
DS = Dai­ly Sup­port (piv­ot)
WR = Week­ly Resis­tance (piv­ot)
WS = Week­ly Sup­port (piv­ot)
HL = High­er Low
HH = High­er High
LH = Low­er High
LL = Low­er Low
SD = Stan­dard Deviation
VWAP = Vol­ume Weight­ed Aver­age Price
AS = Asian Session
LS = Lon­don Ses­sion (EU)
NY = New York Ses­sion (US)
TP = Take Profit
SL = Stop Loss
Per­son­al Checklist
| | | | | | | |
| --- | --- | --- | --- | --- | --- | --- |
| 5 pos­i­tive 1 negative | Sun­day | Mon­day | Tues­day | Wednes­day | Thurs­day | Fri­day |
| | 12/02/2018 | 12/03/2018 | 12/04/2018 | 12/05/2018 | 12/05/2018 | 12/06/2018 |
| Beers night before | 12 | 0 | 0 | 0 | 1 fin­ger whiskey | 1 fin­ger whiskey |
| Hours sleep | 5 | 7 | 8 | 8 | 8 | 7.5 |
| Sleep well? | 1 | 2 | 3 | 2 | 3 | 3 |
| Mela­tonin | 0 | 0 | 0.5 | 0 | 0 | 0.25 |
| Neg­a­tive thoughts? | 1 | 2 | 2 | 2 | 2 | 2 |
| Exer­cise yester(to)day | 1 | 1 | 1 | 1 | 1 | 2 |
| Grat­i­tude | 5 | 5 | 4 | 4 | 5 | 5 |
| Joy | 5 | 5 | 4 | 4 | 5 | 5 |
| Anger | 1 | 1 | 1 | 1 | 2 | 1 |
| Fear | 1 | 1 | 1 | 1 | 2 | 1 |
| Focus | 2 | 2 | 3 | 3 | 3 | 4 |
| Cof­fees today | 1 | 1 | 2 espres­sos | 1 espres­so | 1 espres­so spread over 2 hours | 1 espres­so spread over 2 hours |
| Water 2.2L bottles | 1 | 2 | 2 | 2 | 2 | 2 |
| Vit­a­mins | no | yes | no | yes | yes | yes |
| Time bed yesterday | | 00:00 | 11:00 | 11:00 | 11:00 | 11:00 |
Health review (for the past week)
How would you describe your over­all health?

I feel good even though my throat hurts a bit and I'm not sure what it is so I start think­ing the worst things that it could be and I know I shouldn't… Get­ting bet­ter at it. It starts with iden­ti­fy­ing that you are doing it and then sim­ply tell your­self to stop doing it and focus. Easy huh 🙂
Anoth­er thing is that I feel like my ener­gy lev­els are more up again so def­i­nite­ly feel­ing I am get­ting in a health­i­er rhythm.

How would you rate it (1–5)?
The Big Pic­ture (dai­ly)
What hap­pened yesterday?

Yes­ter­day it ini­tial­ly seemed the bears were in charge before the OPEC+ meet­ing but then when it was released that there was going to be a cut of 1 mbpd we saw the bulls com­ing into the market
I feel that usu­al­ly the mar­ket knows already what the out­come of the meet­ing is going to be and there­fore was prepar­ing for it by get­ting on or get­ting out. Let's see if that was the case
Yesterday's close was a slight bull­ish sign and there was huge TV on it of 351K but that doesn't mean that we will con­tin­ue that direc­tion dur­ing the Asian ses­sion and Lon­don ses­sion today, or NY for that mat­ter. Let's wait and see.

What is the mar­ket sentiment?

What does the crowd think?

Accord­ing to investing.com yesterday

All sen­ti­ments is 57% bullish
Last week 60% bullish
Last 3 days 61% bullish

Accord­ing to investing.com today

All sen­ti­ments is 58% bullish
Last week 63% bullish
Last 3 days 62% bullish

So we have a slight­ly more bull­ish sen­ti­ment accord­ing to investing.com but keep in mind that this does not mean we found a bot­tom here

EURUSD

It looks like EURUSD is mov­ing into the apex of a tri­an­gle and soon we could be look­ing at a BO or BD

Could the unem­ploy­ment rate or non-farm pay­rolls be the cat­a­lyst? Or per­haps the trade war with Chi­na again that has been a hot issue with the arrest of Huawei's CFO?

Price range is 1.132 and 1.141

Gold

Gold has hit 1240 lev­el and looks to per­haps take a breather how­ev­er it could still go till 1255 before it hits a big­ger time frame resis­tance again. If we do reverse the next sup­port lev­el is at 1180
Sen­ti­ment accord­ing to investing.com is 64% in the last 3 days

Geopol­i­tics

Chi­na US trade war looked to be ton­ing down but then after the arrest of Huawei's CFO that is risk­ing to flare up again

Rea­son for arrest pos­si­ble break­ing of sanc­tions against Iran

Reject­ing sug­ges­tions of delay, UK PM May's team says Brex­it vote will go ahead
Rus­sia must scrap or alter mis­siles U.S. says vio­late arms treaty
U.S. fails to win enough sup­port at U.N. to con­demn Hamas
Merkel's par­ty votes for new leader, and new era in Germany
Intra­day Fundamentals
API report

Pre­vi­ous 3.453M
Actu­al 5.360M
So there was more of a build than pre­vi­ous­ly expected

EIA report

Pre­vi­ous 4.851M
Fore­cast 0.769
Actu­al 3.577M
So we have way more build than was fore­cast so expect more sell­ing pres­sure to come in

What are the head­lines of today?

Iraq being the sec­ond largest oil pro­duc­er and one of Iran's largest trade part­ners might enjoy longer sanc­tion waivers from Washington
OPEC Talks End With­out Oil-Cuts Deal as Rus­sia Holds Back

Not every­body ready to cut equally

Iran Hopes Iran­ian-EU Oil Trade Mech­a­nism To Start Work­ing By Year-End

Iran hopes that the spe­cial pur­pose vehi­cle that would allow the Euro­pean Union (EU) to con­tin­ue buy­ing Iran­ian oil amid the U.S. sanc­tions will become oper­a­tional by the end of this year

Frac­tured OPEC Walks Away From The Table

After six hours of dis­cus­sions, OPEC didn't agree on Thurs­day on any spe­cif­ic oil pro­duc­tion cut agree­ment as mem­bers are quar­relling on how to divvy up the pro­duc­tion cuts and who will be exempt from reduc­ing out­put, while all signs point to the car­tel wait­ing to see how much Rus­sia will agree to cut before announc­ing a pos­si­ble deal.
Let's see if they can come to an agree­ment today

Maduro: Rus­sia, Venezuela Sign $5B Deals To Boost Venezue­lan Oil Production

Back from a vis­it to Moscow, Venezue­lan Pres­i­dent Nico­las Maduro tweet­ed a video on Thurs­day, in which he said that Venezuela and Rus­sia have signed US$5‑billion invest­ment deals to increase oil pro­duc­tion in the Latin Amer­i­can country.

The U.S. Just Became a Net Oil Exporter for the First Time in 75 Years
Agreed on 900.000 to 1 MBPD and press release will come soon
They said that yes­ter­day as well so let's wait for the offi­cial press release
Such bull­shit by Bloomberg, how can they when OPEC+ is still con­sid­er­ing the deal and shar­ing of cuts
Intra­day TA
| | | | | | | | |
| --- | --- | --- | --- | --- | --- | --- | --- |
| | Thurs­day | Fri­day | Week | Mon­day | Tues­day | Wednes­day | Thurs­day |
| | 11/29/2018 | 11/30/2018 | 11/26 — 11/30 | 12/03/2018 | 12/04/2018 | 12/05/2018 | 12/06/2018 |
| High | 52.165 | 51.765 | 52.525 | 53.83 | 54.537 | 54.42 | 53.28 |
| Low | 49.385 | 49.625 | 49.385 | 50.555 | 52.405 | 52.125 | 50.055 |
| Close | 51.235 | 50.555 | 50.555 | 53.06 | 52.57 | 52.91 | 51.694 |
| Pip move | 278 | 214 | 314 | 327.5 | 213.2 | 229.5 | 322.5 |
| PP | 50.928 | 50.648 | 50.822 | 52.482 | 53.171 | 53.152 | 51.676 |
| R1 | 52.471 | 51.671 | 52.259 | 54.409 | 53.937 | 54.179 | 53.297 |
| R2 | 53.708 | 52.788 | 53.962 | 55.757 | 55.303 | 55.447 | 54.901 |
| S1 | 49.691 | 49.531 | 49.119 | 51.134 | 51.805 | 51.884 | 50.072 |
| S2 | 48.148 | 48.508 | 47.682 | 49.207 | 51.039 | 50.857 | 48.451 |
| TV | 168,514 | 174,565 | 1,008,709 | 211,252 | 141,633 | 102,902 | 351,292 |
What can we tell from the PP levels?

Even though we went up a bit yes­ter­day we dropped in in the DPP so did resis­tance and sup­port levels
We had a big­ger intra­day swing though with 322 pips due to the expec­ta­tions and announce­ment of OPEC+ meet­ing I believe

Where are the high­er time frame S/R levels?

Yes­ter­day we found sup­port at the week­ly time frame 50.40 lev­el that we bounced off last week as well before we start­ed retrac­ing on the bear run from the last 2 months

And we've been rang­ing between 50.40 and 53.75 both of which are high­er time frame levels

Ques­tion is will this lev­el hold because if it doesn't we might find the next big sup­port lev­el to be at the 46.50 level
The 4H chart shows we have anoth­er inter­fer­ence at 52.55 the lev­el that was also crit­i­cal yesterday

Yes­ter­day we broke that lev­el and we are now rang­ing between 50.40 and 52.55 since yesterday

What has the Asian Ses­sion printed?

On the 30M chart we can see that we dropped till the 30M VWAP mean and are now hug­ging the mean and might be look­ing for a squeeze here

The 5M chart def­i­nite­ly shows PA trad­ing flat and a squeeze seems likelier

ATR

What is the ATR on the daily?

Is it increasing/decreasing?

ATR is still increas­ing and is now 2.5193
So the bat­tle between bulls and bears is get­ting more intense so let's wait and see who wins
Trade Plan (added dur­ing the Lon­don ses­sion. I for­got to include this in my tem­plate and thus didn't see it when I was prepar­ing but that is still no excuse)
If we are rang­ing between 51.10 and 51.80 I'm gonna focus on short­ing near the 51.80 and look­ing for long oppor­tu­ni­ties near the 51.10
If we break the 51.10 I am going to look for BD opportunities

Next sup­port would be 50.80 and then 50.50
My goals for the day (Dai­ly Report Card)
Only take 4 trades
Only take PB setups (swing rever­sal, swing rever­sal with con­tin­u­a­tion, squeeze)
Only trade what you see
Read­ing the Tape
What is print­ing? Look for PA with high­er TV and S/R levels.

The last few hours dur­ing the AS we made a lot of low­er and upper wicked can­dles. What do I mean by that? It looks like there's a lot of inde­ci­sion in the mar­ket at this point and if this con­tin­ues I won't be mak­ing a trade today.

This is prob­a­bly due to OPEC+ meet­ing con­cerns on the out­come on cuts etc.
This all hap­pened just above the 51 level.

When we look at the 30M chart we can see that yes­ter­day we had a clus­ter of can­dles (this is what I call swings of PA close togeth­er) and now we are at the bot­tom of the cen­ter range of that same clus­ter. So there's def­i­nite­ly chance we could drop fur­ther or we could bounce off this lev­el and start rang­ing between 51.10 and 51.80 if we break 51.50 as well

On the 5M chart we can see a clear down­trend­ing KC so can we don the 30M
Even though we pushed back up from the 50.50 lev­el yes­ter­day we are still not in the clear when it comes to the con­trol by the bears.
10:10 (16:10) we just spiked up hit­ting the 5M UKC / 30M VWAP mean
10:20 we are test­ing the 5M KC on low­er TV

If we break this lev­el the next resis­tance is 51.80 which would also be the 30M 2.0 SD
Also PA seems faster than usu­al what I deem more com­fort­able to trade in but I'm not going to let that hold me back. Just going to be more cautious.

10:25 we quick­ly dropped to 5M VWAP mean and with that we closed the 30M can­dle very bear­ish with a long upper wick and small­er body at the bot­tom which could mean we are reject­ing this 51.50 level
My bias is towards the short side
I'm going to take even small­er posi­tions since the mar­ket con­di­tions are very volatile
OPEC Goes Back Into Crunch Talks as Rus­sia Resists Big Oil Cut

"Not every­body is ready to cut equal­ly," Al-Fal­ih told reporters in Vien­na. "Rus­sia is not ready for a sub­stan­tial cut."
Iran appears to be the main obsta­cle for an OPEC oil out­put deal on Fri­day as the group's leader Sau­di Ara­bia has yet to agree exemp­tions for sanc­tions-hit Tehran, two OPEC sources said.

Good thing I didn't take a short posi­tion at the 5M VWAP mean because we just shot up and over the LKC and are test­ing the 30M 2.0 SD at the moment
10:40: Weird that we shot up so much. Anoth­er rea­son to be extra cau­tious. We are test­ing the 51.80 lev­el now.
We reject­ed the 51.80 lev­el and are look­ing to get back into the 5M KC now and break­ing the 13MA
I stat­ed ear­li­er that my bias was short but I still went long. That is a no no. I should have only been look­ing for shorts which the 51.80 lev­el was. That would have been a great oppor­tu­ni­ty but I don't feel too con­fi­dent in catch­ing those ceil­ing before the drop.
We just dropped to the 5M VWAP mean and it's look­ing to break and I want­ed to take a short but then hes­i­tat­ed so still try­ing to feel more con­fi­dent in this envi­ron­ment. The hes­i­ta­tion came when I looked at the 30M we had also dropped to the VWAP mean there.

We did drop at this lev­el but I am still hap­py for not tak­ing that trade because it wasn't a clear oppor­tu­ni­ty and with PA being so errat­ic today I decid­ed to be extra cautious.

11:20 It's a big drop though and we are test­ing 51.10 lev­el again
11:30 we just had a spike drop to 50.80 lev­el (which is also the WPP lev­el by the way) in a crazy mil­lisec­ond drop and are pos­si­bly look­ing to reject this lev­el which would allow me to take a pos­si­ble long trade here but I am still try­ing to feel out the market.

We topped over 1000 TV on this par­tic­u­lar move. Which makes sense. This could be the big guys stop­ping out the small guys and load­ing up for a poten­tial bull run afterwards.
If we reverse here I will wait for a pull­back and will do the same if we BD at this level

It looks like the almost oppo­site of what hap­pened at the 51.80 lev­el we are hav­ing the same at the 50.80 lev­el and we seem to reject this lev­el as well.

Again this 50.80 lev­el coin­cides with the 30M 2.0 SD and the 5M LKC and 2.0 SD so a long posi­tion would have been war­rant­ed but I am put off by the mar­ket behav­iour. I also don't think we'll have that pull­back like we didn't have that before at the 51.80 level

Could this be run for the 5M VWAP mean to CAR and then reverse again?
The 30M shows inde­ci­sion so does the 4H but that one still has a lit­tle over an hour left in the can­dle so doesn't mean much at the moment.
I'm going to sit back and try and learn from today's ses­sion. I am also record­ing this and will cat­e­go­rize this as an inde­ci­sive mar­ket in expec­ta­tion of OPEC's agreement.
NEWS FLASH 15 min­utes ago
Iran seeks exemp­tions as OPEC awaits approval from Rus­sia to impose pro­duc­tion cuts
The 15-mem­ber orga­ni­za­tion will hold talks with allied oil-pro­duc­ing nations at its head­quar­ters in Vien­na, Aus­tria on Friday.
It comes after deep divi­sions in the ener­gy alliance were laid bare at a close­ly-watched meet­ing on Thurs­day, with the group unable to agree on the terms of crude out­put cuts.
Inter­na­tion­al bench­mark Brent crude briefly climbed above $60 a bar­rel Fri­day morn­ing, as OPEC del­e­gates report­ed­ly said the group would dis­cuss a pos­si­ble exemp­tion from out­put cuts for Iran.

So still await­ing con­clu­sive news from OPEC

We just shot up to the 5M VWAP mean at 11:50 (17:50) and are look­ing to break it
We start­ed con­sol­i­dat­ing just on top of the 5M VWAP mean with long wicked candles

Then we had a BO at 12:25 (18:25) to 5M 1.0 SD but then quick­ly reversed. And what looks like a bull­ish can­dle turns out to be bear­ish after­wards and vice ver­sa. So once again more con­fir­ma­tion that I am going to stay out of the market

12:55 (18:55) We start­ed test­ing the 51.80 lev­el again and got imme­di­ate­ly pushed back but might actu­al­ly break it since we are look­ing to test it again
We end­ed up reject­ing the 51.80 and have dropped back to 51.50 lev­el that coin­cides with 5M and 30M VWAP mean
Now we could be rang­ing between 51.50 and 51.80 in a in what looks like anoth­er triangle
14:10 (20:10) Retest­ing the 51.80 again
NEWS FLASH 10 min­utes ago
OPEC talks stall as Saud­is refuse to exempt Iran from oil cut

"Iran will insist on an exemp­tion until sanc­tions are removed," one of the OPEC sources said. Anoth­er source said Tehran want­ed an OPEC com­mu­nique to spec­i­fy that Iran was exempt from cuts.

14:20 (20:20) And we broke the 51.80 lev­el and we are at the 52 lev­el and I won­der if we have enough momen­tum to break the 4H 50MA or that we bounce off this lev­el and reverse back down

Next resis­tance is at WR1 52.25 and then the 4H resis­tance at 52.55 that we test­ed yesterday
And no… we failed to actu­al­ly break the 52 lev­el and then reversed to 51.80

Could this be a CAS?
We are hav­ing anoth­er small­er tri­an­gle at this lev­el just 10 min­utes before NY open

It is NY open time and that means I'm done trad­ing for the day. All in all a good day I'd say. I learned a lot and will dis­cuss more in underneath.
NY SHOT UP CRAZY and is test­ing 52.55 and look­ing to break that. I'll come back tomor­row and see how this has devel­oped so I can plan for next week which I'll of course share with you.
Trade Man­age­ment
Explain what trade you put on (include price, SL, TP) and what your thoughts are dur­ing the trade
Squeeze

I entered late on this but the rea­son why I entered was that I saw a squeeze set­up had played out and I thought there would be an con­tin­u­a­tion of it after reject­ing 13MA and the VWAP mean with a very bear­ish candle

So I entered very poor­ly at the bot­tom of the range
Don't think I'd take this trade again

Entered at 51.634
I put SL very high at 51.899 because I saw that we we're mak­ing errat­ic moves dur­ing the AS but I was still bear­ish on the 30M chart and did­n't wan­na get stopped out as had hap­pened many times. Get stopped out and then the mar­ket moves into my favor which hap­pened here as well.
51.393

I put the TP fair­ly wide above the 30M VWAP mean which was on the same lev­el as the cen­ter of the pre­vi­ous clus­ter of can­dles on the 30M (which after a BD I see price hit­ting that lev­el more often than not)
I walked away from my screen which was prob­a­bly a good thing because I hit my TP. If I had watched my screen I would have prob­a­bly got out ear­li­er so this is def­i­nite­ly some­thing I have to work on. Either train myself to walk away from my screen or train myself to with­stand impuls­es and just let my trade work itself out. At this moment I am more in favor of the last since this is more hard in my opin­ion and why not try and con­quer this emo­tion­al bat­tle and be more Zen 🙂
UKC BO
10:55: Took a long after the we shot up over the UKC on the 5M and pulled back to the 5MA as that is my set­up but it feels coun­ter­in­tu­itive because of the 'weird' feel­ing in the mar­ket because of inde­ci­sion in my opinion
I took a small­er than usu­al posi­tion to feel the mar­ket out a bit with a tight stop
Entry: 51.660
I saw that PA was break­ing the 5MA and I still stayed in the trade because of the off behav­iour of PA today thought it might not fol­low 'rules' as clear­ly. Then price dropped and took out my stop and I'm OK with that. Since I did it in a con­trolled fashion.
And we are look­ing to drop back into the 5M KC now.
Trade Review
Did you let your trade play out or did you cov­er or stop out soon­er? If so, why?

I think I did well today. This morn­ing dur­ing the AS I saw an oppor­tu­ni­ty and thought to grab it and because I wasn't sit­ting in front of my screen it actu­al­ly got the chance to hit my TP at a good prof­it of 24 pips

As a future goal I have deter­mined for myself that I will first focus on trad­ing my setups and not wor­ry as much about the tak­ing prof­it part until I get con­sis­tent in only trad­ing my setups.
Then after­wards I will focus on let­ting my win­ners run until they hit the rules I have set out for them. If, and only if, then I see that this is too hard for me to do I will con­sid­er to try out a tri­al of putting on a trade and sim­ply walk­ing away to check it lat­er on. For now I will stick with my cur­rent plan and will decide later.

When I saw that PA was ter­ri­bly errat­ic, more so than in pre­vi­ous days, I decid­ed to be extra cau­tious and put on small­er risk. This lead into me tak­ing a trade that got stopped out which I'm hap­py with since I decid­ed to test the mar­ket a lit­tle bit to get a feel for it and got stopped out. After­wards I kept track­ing the mar­ket but not tak­ing trades since I could not get in synch with the market.
All in all a good day.
Dai­ly Report Card
Only take 4 trades

I only took 2 trades so that's good. I tru­ly believe that this rule is mak­ing me more con­scious about what risk to take on

Only take PB setups (swing rever­sal, swing rever­sal with con­tin­u­a­tion, squeeze)

I'm doing good here as well how­ev­er, I did real­ize that for cer­tain oppor­tu­ni­ties I have to think of a new Play­Book name. For exam­ple the swing rever­sal with con­tin­u­a­tion can extend to over the oth­er KC and if I haven't got­ten in yet I can take the first pull­back after the BO/BD and then it doesn't feel like a swing rever­sal with con­tin­u­a­tion any­more but a KC BO/BD set­up. I'll dis­tin­guish this in my back­test­ing as well.

Only trade what you see

I did good on this as well since what I saw was­n't some­thing I could make sense out of so I decid­ed to try with less risk put on and then just decid­ed to not trade at all.
I think this has def­i­nite­ly been a good day.
Feed­back?
Any ques­tions or feed­back you might have please feel free to leave a com­ment or con­tact me directly.