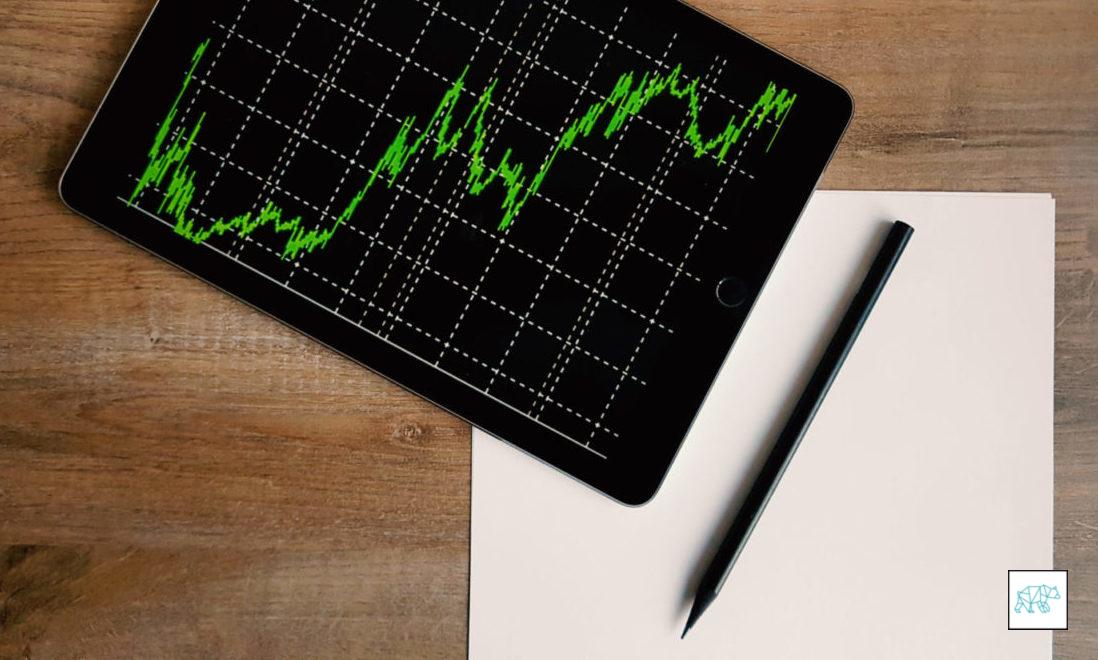 10 Dec

12102018 Trade Plan — Road Trip trading

12102018 Trade Plan — Road Trip Trading


Ter­mi­nol­o­gy (par­tial­ly made up by yours truly)
PA = Price Action
BO = Break Out
BD = Break Down
CAR = Con­firm As Resistance
CAS = Con­firm As Support
UKC = Upper Kelt­ner Channel
LKC = Low­er Kelt­ner Channel
TV = Tick Volume
WPP = Week­ly Piv­ot Point
DPP = Dai­ly Piv­ot Point
DR = Dai­ly Resis­tance (piv­ot)
DS = Dai­ly Sup­port (piv­ot)
WR = Week­ly Resis­tance (piv­ot)
WS = Week­ly Sup­port (piv­ot)
HL = High­er Low
HH = High­er High
LH = Low­er High
LL = Low­er Low
SD = Stan­dard Deviation
VWAP = Vol­ume Weight­ed Aver­age Price
AS = Asian Session
LS = Lon­don Ses­sion (EU)
NY = New York Ses­sion (US)
Per­son­al Checklist

5 pos­i­tive 1 negative
Mon­day
Tues­day
Wednes­day
Thurs­day
Fri­day
Sat­ur­day
Sun­day
Mon­day
12/03/2018
12/04/2018
12/05/2018
12/06/2018
12/07/2018
12/08/2018
12/09/2018
12/10/2018
Beers night before
0
0
0
1 fin­ger whiskey
1 fin­ger whiskey
6
4
12
Hours sleep
7
8
8
8
7.5
7.5
8
5
Sleep well?
2
3
2
3
3
3
3
1
Mela­tonin
0
0.5
0
0
0.25
0
0
0
Neg­a­tive thoughts?
2
2
2
2
2
2
1
2
Exer­cise yester(to)day
1
1
1
1
2
1
1
2
Grat­i­tude
5
4
4
5
5
4
5
5
Joy
5
4
4
5
5
4
5
5
Anger
1
1
1
2
1
2
1
1
Fear
1
1
1
2
1
2
1
1
Focus
2
3
3
3
4
2
3
2
Cof­fees today
1
2 espres­sos
1 espres­so
1 espres­so spread over 2 hours
1 espres­so spread over 2 hours
1 espres­so spread over 2 hours
1 espres­so spread over 2 hours
1.5 cof­fee
no
Water 2.2L bottles
2
2
2
2
2
2
1.5
1
Vit­a­mins
yes
no
yes
yes
yes
yes
no
no
Time bed yesterday
00:00
11:00
11:00
11:00
11:00
01:00
03:00
04:00
Health review (for the past week)
How would you describe your over­all health?

Last two days didn't sleep too well because of stay­ing up too late. Yes­ter­day I went on a trip with friends and we had a great time with a bit too much too drink so if I would be trad­ing today I would def­i­nite­ly be extra cau­tious but sad­ly I won't be trad­ing today. How­ev­er, I will check the charts when­ev­er I can. The rea­son I won't be trad­ing is that we are still on our trip. I won't be dri­ving so I can work on trad­ing from the backseat.

How would you rate it (1–5)?

Actu­al­ly, I feel good but that's because I feel hap­py hav­ing a great time but I'm def­i­nite­ly tired so I'm gonna give it a 2.
The Big Pic­ture (dai­ly)
Check my week­ly big pic­ture post I wrote yes­ter­day here at :
Intra­day Fundamentals
API report

The API report will be released on Tues­day 4:30 AM E.T.

EIA report

Some of the EIA report will be released Wednes­day at 10:30 AM E.T. and the rest at 1 PM E.T.

What are the head­lines of today?

Rus­sia will need months to imple­ment the cuts agreed upon in the OPEC+ meeting
Oil extends gains after OPEC-led group seals deal to cut supply

How is the Geopo­lit­i­cal sta­bil­i­ty in the world?

Sau­di for­eign min­is­ter rules out extra­dit­ing sus­pects in Khashog­gi case
Six Israelis wound­ed in Pales­tin­ian shoot­ing attack: officials
Syr­i­an news agency removes report of Dam­as­cus air attack
Yemen war­ring par­ties hold first direct meet­ing of Swe­den peace talks

Iran­ian-aligned Houthi group and the gov­ern­ment of Pres­i­dent Abd-Rab­bu Man­sour Hadi which is backed by a Sau­di-led mil­i­tary coalition

Iran said to hold Aus­tralian-based aca­d­e­m­ic on 'infil­tra­tion' charge

Aya­tol­lah Ali Khamenei issued an edict in 2014 call­ing for a pop­u­la­tion increase after decades of state-pro­mot­ed birth control
Khamenei called for greater efforts to com­bat ene­my "infil­tra­tion" as ten­sions esca­lat­ed with the Unit­ed States after Wash­ing­ton with­drew from a land­mark nuclear deal and reim­posed sanc­tions on Iran

Bahrain crit­i­cizes Qatar emir for not attend­ing Gulf Arab summit

The meet­ing may touch on oil pol­i­tics and a diplo­mat­ic and eco­nom­ic boy­cott imposed on Qatar by Sau­di Ara­bia, the UAE, Bahrain and non-GCC mem­ber Egypt since June 2017 over alle­ga­tions it sup­ports ter­ror­ism. Doha denies the charges and says the boy­cott aims to cur­tail its sovereignty.
Intra­day Tech­ni­cal Analysis

Week
Mon­day
Tues­day
Wednes­day
Thurs­day
Fri­day
Week
11/26 — 11/30
12/03/2018
12/04/2018
12/05/2018
12/06/2018
12/07/2018
12/3 — 12/7
High
52.525
53.83
54.537
54.42
53.28
54.2
54.537
Low
49.385
50.555
52.405
52.125
50.055
50.57
50.055
Close
50.555
53.06
52.57
52.91
51.694
52.21
52.21
Pip move
314
327.5
213.2
229.5
322.5
363
448.2
PP
50.822
52.482
53.171
53.152
51.676
52.327
52.267
R1
52.259
54.409
53.937
54.179
53.297
54.084
54.479
R2
53.962
55.757
55.303
55.447
54.901
55.957
56.749
S1
49.119
51.134
51.805
51.884
50.072
50.454
49.997
S2
47.682
49.207
51.039
50.857
48.451
48.697
47.785
TV
1,008,709
211,252
141,633
102,902
351,292
376,998
1,436,979
What can we tell from the PP lev­els? Where are the high­er time frame S/R lev­els? What does the 4H and 30M chart show?

The week­ly piv­ot point shows us that most week we have been trad­ing around this point after we gapped up last Mon­day mov­ing away from the 50.80 lev­el of the pre­vi­ous week
With high­est and low­est lev­els respec­tive­ly being 54.40 and 50

How far is the mar­ket from impor­tant tech­ni­cal levels?

When we look at his­tor­i­cal lev­els of sup­port and resis­tance we can see that 53.75 is a resis­tance lev­el to keep an eye on

On the sup­port side we have the 50.50 level

On the 4H chart we can see that 52.50 is a lev­el of poten­tial resis­tance as well since we ducked back under­neath it at the end of the NY session
Since we just closed the week at 52.21 we are very close to the 4H resis­tance lev­el of 52.50 so on Mon­day we could be first rang­ing at these lev­els since we are only 30 ticks away from this resis­tance level
But on the down­side we are 200 ticks away so more space to the down­side which could mean we will first make a move down­wards before load­ing up for a poten­tial BO, if any

What has the Asian Ses­sion printed?

At the begin­ning of the ses­sion we bounced off the 52.25 lev­el and found tem­po­rary resis­tance at 52.80 for now
We are still walk­ing the low­er band of the 30M VWAP 1.0/1.5 SD which is also just above the mid­dle of the KC

ATR

What is the ATR on the daily?

Is it increasing/decreasing?

We are still very high at 2.572 but seem to have tak­ing a lit­tle breather
Trade Plan
I am not trad­ing today but this is the trad­ing plan if I would
We are now around the 52.50 area still in the upper half of the range we have been in since last week's gap up after a long decline but we would have to see if this lev­el holds up as support

Also the 30M shows that we have entered a squeeze but not sure how long that would last so we could be look­ing for anoth­er round of volatil­i­ty break­ing the 30M VWAP mean
I will look for short­ing oppor­tu­ni­ties if we BD from the 52.50 lev­el but the AS has still held up as sup­port so let's wait and see.

Short­ing oppor­tu­ni­ties in the form of a pull­back off this level

Tar­get would be at the next sup­port lev­el of 51 and that would be a nice drop
If we hold up the 52.50 lev­el I will look for a pos­si­ble fake to the down­side into over­sold ter­ri­to­ry on the 5M and place a swing rever­sal trade off that lev­el and ride it to the swing high at poten­tial­ly 52.80
My goals for the day (Dai­ly Report Card)
Observe PA when­ev­er I can from on the road
Look for poten­tial swing trad­ing oppor­tu­ni­ties for my Play­Book but not take any trades since I am also not as fit and focused as I'd like to be
Read­ing the Tape
What is print­ing? Look for PA with high­er TV and S/R levels.

At Lon­don open we imme­di­ate­ly start­ed with some inde­ci­sion and then start­ed test­ing the 52.50 lev­el and reject­ing the 52.80
Ini­tial­ly thought I could play this with a rang­ing set­up buy­ing the lows and sell­ing the highs but I found out that because of the high-paced some­what errat­ic behav­ior I'd have to put my stops way wider than I would usual

One way is to base it off the ATR so I will have a look at that lat­er to fig­ure out how to use this method

The 30M VWAP chart shows that we are in a range but PA is more and more hit­ting the low­er and upper SDs
Looks like we are still in price dis­cov­ery mode how­ev­er we didn't have much of a rejec­tion of the 52.80 lev­el as we had the first swing up after the open
After reject­ing the 52.80 again we dropped through the 52.50 and then dropped to the 52.25 lev­el and had a peri­od of con­sol­i­da­tion, after which we BD and dropped as far as the 51.80 level
Here we have full bod­ied can­dles form­ing (which is also the 30M LKC lev­el) which could mean we will have a rever­sal but it is more like­ly we will have anoth­er drop till as far as the 51 lev­el, unless we break the 13MA on the 5M
We did cross the 13MA and even the 5M VWAP mean and might pos­si­bly break the LKC

But I think a rejec­tion we could pos­si­bly reject this lev­el of 52 and CAR

T1: I took a very small short posi­tion and net­ted 13 pips profit
It looks like we are enter­ing anoth­er peri­od of low­er volatility

PA has slowed down and MAs look flat plus the VWAP SDs are retract­ing and pulled back to hug PA again

Could be the qui­et before the storm per­haps before we make anoth­er leg

We did make a move but to the upside and broke all MAs and have entered the KC again
14:20: We made a swing high and then returned to the 52 lev­el LKC and it looks pos­si­ble that we will BD from this level
We dropped till 51.80 again and then the bulls pushed hard back over the 52 lev­el, so per­haps no BD
NY is about the open in 10 min­utes so we can expect more liq­uid­i­ty pre-mar­ket trad­ing but I am done for today and gonna upload this and take a rest
Trade Man­age­ment
Explain what trade you put on (include price, SL, TP) and what your thoughts are dur­ing the trade
T1

Why? What do I see?

After BD we pulled back to the 52 lev­el and we had a doji can­dle at that very lev­el so I thought this could be anoth­er leg down
Entry

SL

52.116 just above the upper wick of the doji at the 52 CAR level

TP
Trade Man­age­ment

I quick­ly cov­ered since PA was very slow and a quick drop in price didn't fol­low which made me hes­i­tant to stay in the trade. All in all I'm hap­py I took the chance even though I said I wouldn't. But I was sit­ting in the car watch­ing the chart and thought it was a good oppor­tu­ni­ty. I did take an extra small posi­tion and very tight SL in case I was wrong

Cov­ered at 51.906 which net­ter me about 13 pips
Trade Review
Did you let your trade play out or did you cov­er or stop out soon­er? If so, why?

I man­u­al­ly cov­ered my trade because I was glad pock­et­ing some­thing after I had ini­tial­ly said I wasn't gonna take a trade. Then again I didn't think I'd have the time to watch the chart live.
Best case sce­nario I should have let the trade play out and not cov­ered until PA crossed the 13MA or oth­er fac­tors came to play
Still prof­it of 13 pips
I am think­ing of just focussing on pock­et­ing 10 pips at a time and per­haps use that to build into my strat­e­gy but I would need to know first wat my hit rate is and I haven't had enough trades under my belt yet (with this par­tic­u­lar setup).
Dai­ly Report Card
Observe PA when­ev­er I can from on the road

I did great look­ing as much as I could on my phone and lap­top. Even think­ing how peo­ple stare at their phones play­ing a game I am some­what play­ing a game as well. Per­haps some would say that's not the best com­par­i­son to make with trad­ing but if it works for me it works for me.

Look for poten­tial swing trad­ing oppor­tu­ni­ties for my Play­Book but not take any trades since I am also not as fit and focused as I'd like to be

I haven't paid too much atten­tion on this to be honest
Feed­back?
Any ques­tions or feed­back you might have please feel free to leave a com­ment or con­tact me directly.