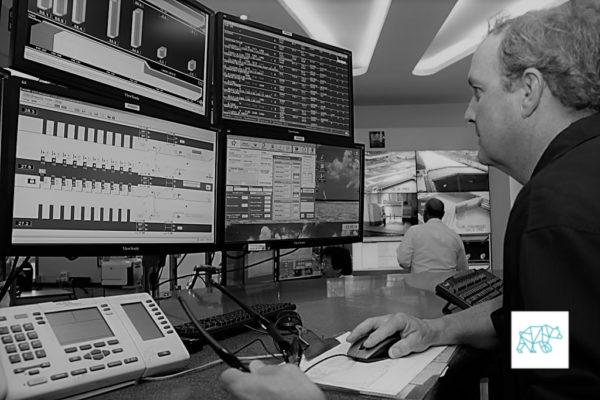 09 Dec

12102018 Weekly Big Picture

12102018 Week­ly Big Picture

This is part of my week­ly prepa­ra­tion of my trad­ing week to give me an idea on where I think the mar­ket stands.


The Big Picture
WTI

What hap­pened last week?

Last week was dif­fer­ent because there was an OPEC= meet­ing sched­uled on Thurs­day that was unde­cid­ed in the out­come till Friday.
Obvi­ous­ly the big news was that they decid­ed to cut more than they ini­tial­ly said. Ini­tial­ly was said that they would cut 900.000 — 1 mil­lion bpd but that got upped to 1.2 mil­lion bpd. The cut was 800.000 even­ly divid­ed by the OPEC mem­bers, with exemp­tions for Libya, Iran and Venezuela. The oth­er 400.000 is being filled by the non-OPEC mem­ber allies led by Russia.
The Per­mi­an basin may have twice as much sup­ply as ini­tial­ly thought so that would put the US on the map as a a huge oil sup­pli­er next to Sau­di Ara­bia and Rus­sia. Just this week the US had their first net export of oil.

The US is def­i­nite­ly 'step­ping up' their oil-game

On the oth­er side of the pond we have Chi­na buy­ing more Iran­ian oil now that waivers are in place
Pres­i­dent Maduro of Venezuela has said to put in place a sys­tem where Venezue­lan oil will only be bought by Petro cryptocurrencies

That would mean it will be the first state-backed oil-backed dig­i­tal currency
Cryp­tos mov­ing a step clos­er to world-accep­tance on a glob­al scale

On a tech­ni­cal note

On the high­er time frame we can see that we are just under the 52.75 level
The week­ly shows an inde­ci­sion doji which makes sense with the OPEC meet­ing and all

The bull­ish out­come of the meet­ing could put more buy­ing pres­sure in the mar­ket but we shall see how the mar­ket will react to this news

After the news we did shoot up about 250 pips break­ing through the 4H 50MA dur­ing the NY ses­sion on Friday
Then we had some inde­ci­sive PA before we dropped back down dur­ing the late hours of the NY ses­sion to return to the same 50MA to CAS
We are also at the same lev­el on the 30M chart where we might be CAS the 30M 50MA
So based on this it does look bull­ish if we can hold this 52.25 level
But it would be more bull­ish is if we broke through the 52.75 lev­el so let's wait and look for signs on an effort to do so

What is the sup­ply and demand balance?

When look­ing at the oil inven­to­ries report by the EIA, it was fore­cast a fall of ‑0.942M but the "actu­al" num­ber was ‑7.323M so heav­i­ly over the amount that was expect­ed mean­ing extra bullish
And then on top of that there was the OPEC+ meet­ing with the more than expect­ed cuts so that screams more bull­ish­ness into the mar­ket by rebal­anc­ing oil production

What is the mar­ket sentiment?

What does Retail Sen­ti­ment state?

There is def­i­nite­ly a high­er bull­ish sen­ti­ment by retail­ers accord­ing to https://bluegoldresearch.com/retail-sentiment-crude-oil

Which would be in line with the news and what we can see on the charts but let's see how that actu­al­ly trans­lates into PA trad­ing next week

What does investing.com state?

Last week's sen­ti­ment numbers

All sen­ti­ments is 58% bullish
Last week 60% bullish
Last 3 days 65% bullish

This week's

All sen­ti­ments is 58% bullish
Last week 63% bullish
Last 3 days 61% bullish

We increased over the course of the week but then pulled back on sentiment

What was in the reports?

When look­ing at the oil inven­to­ries report by the EIA, it was fore­cast a fall of ‑0.942M but the "actu­al" num­ber was ‑7.323M so heav­i­ly over the amount that was expect­ed mean­ing extra bullish

What is the Tick Vol­ume showing?
Week
Mon­day
Tues­day
Wednes­day
Thurs­day
Fri­day
Week
11/26 — 11/30
12/03/2018
12/04/2018
12/05/2018
12/06/2018
12/07/2018
12/3 — 12/7
High
52.525
53.83
54.537
54.42
53.28
54.2
54.537
Low
49.385
50.555
52.405
52.125
50.055
50.57
50.055
Close
50.555
53.06
52.57
52.91
51.694
52.21
52.21
Pip move
314
327.5
213.2
229.5
322.5
363
448.2
PP
50.822
52.482
53.171
53.152
51.676
52.327
52.267
R1
52.259
54.409
53.937
54.179
53.297
54.084
54.479
R2
53.962
55.757
55.303
55.447
54.901
55.957
56.749
S1
49.119
51.134
51.805
51.884
50.072
50.454
49.997
S2
47.682
49.207
51.039
50.857
48.451
48.697
47.785
TV
1,008,709
211,252
141,633
102,902
351,292
376,998
1,436,979
We had the biggest intra­day swing on Fri­day, which could be because of the ini­tial inde­ci­sion and then deci­sive move up dur­ing the ear­ly hours of the NY ses­sion when more liq­uid­i­ty came into the market
What are the most impor­tant tech­ni­cal lev­els in the market?

The week­ly piv­ot point shows us that most week we have been trad­ing around this point after we gapped up last Mon­day mov­ing away from the 50.80 lev­el of the pre­vi­ous week
With high­est and low­est lev­els respec­tive­ly being 54.40 and 50

How far is the mar­ket from impor­tant tech­ni­cal levels?

When we look at his­tor­i­cal lev­els of sup­port and resis­tance we can see that 53.75 is a resis­tance lev­el to keep an eye on

On the sup­port side we have the 50.50 level

On the 4H chart we can see that 52.50 is a lev­el of poten­tial resis­tance as well since we ducked back under­neath it at the end of the NY session
Since we just closed the week at 52.21 we are very close to the 4H resis­tance lev­el of 52.50 so on Mon­day we could be first rang­ing at these lev­els since we are only 30 ticks away from this resis­tance level
But on the down­side we are 200 ticks away so more space to the down­side which could mean we will first make a move down­wards before load­ing up for a poten­tial BO, if any

Is the mar­ket trend­ing up or down?

As men­tioned ear­li­er, we can see on the dai­ly chart that we are range bound between the 50.50 and 53.75 lev­els and thus we haven't ini­ti­at­ed an up- or down­trend yet unless we break these lev­els. At least not on the high­er time frames
On the 30M chart we can see that when price ducked under the 52.50 lev­el we have hit a short­er term sup­port area of the 30M VWAP 1.5 SD which could mean that we can see a short-term rever­sal at this lev­el to con­firm 52.50 as resis­tance or per­haps this could be the bat­tle­ground to decide to BO from this lev­el. We will see how we open on Monday.

Is there an OPEC meeting?

OPEC meet­ing has just been held. The next one will be April 2019, the 176th ordi­nary meeting.

Ener­gy sector

How is the sec­tor as a whole doing?

US

1 month
3 months
YTD
In com­par­i­son to last week's review we can see that in the last month we went from ‑4.77% to now ‑10.45% so that's a sig­nif­i­cant drop for the US ener­gy sec­tor as a whole. 3 month mark hasn't changed much and the YTD dropped 2 more points

The Amer­i­c­as

1 month
3 months
YTD
Same can be said for the Amer­i­c­as ener­gy sec­tor with their num­ber fol­low­ing the US ener­gy sec­tor closely

Europe

1 month
3 months
YTD
The Europe ener­gy sec­tor went in the last month from ‑1.94% to ‑6.85%, with 3 month stay­ing near­ly the same and YTD drop­ping 2 points from ‑1.20%

Asia

1 month
3 months
YTD
It looks like the Asian ener­gy sec­tor is fol­low­ing suit with a drop of 5% in the last month as well just like the oth­er mar­kets. In con­trast, the last 3 months the Asian mar­ket dropped an addi­tion­al 2.5 points from 7.49%. The YTD dropped 4 more points.

Mid­dle East / Africa

1 month
3 months
YTD
The MId­dle-East /Africa ener­gy sec­tor dropped 2.5 points in the last month and only 1.5 in the last 3 months. YTD we dropped only 2 points from 5.03%

EURUSD

What is last week's price range?

1.131 to 1.142 so we went up a lit­tle in our range in com­par­i­son to the pri­or week

What is the mar­ket sentiment?

Accord­ing to IG the sen­ti­ment dropped from 60% last week to 57.5% and shows a mixed bull­ish bear­ish sentiment

Gold

What is last week's price range?

We had a sig­nif­i­cant move up in gold rang­ing last week from 1221 to 1248

Due to more geopo­lit­i­cal instability?

What is the mar­ket sentiment?

Last week accord­ing to investing.com

All sen­ti­ments 68% bullish
Last week 64% bullish
Last 3 days 63 % bullish

This week:

All sen­ti­ments 68% bullish
Last week 65% bullish
Last 3 days 67 % bullish

Longer term sen­ti­ment has stayed the same how­ev­er sen­ti­ment of the last 3 days increased by 4 points.

Geopol­i­tics

What are the main dri­vers in geopolitics?

The Mueller inves­ti­ga­tion is still ongoing
The US strong­ly oppos­es dis­con­tin­u­ing sup­port to the Sau­di-led coali­tion in Yemen's war and will remain engaged in efforts to com­bat Iran­ian influ­ence and Islamist mil­i­tan­cy in the Arab state
Sau­di Ara­bia, the UAE, Bahrain and non-GCC mem­ber Egypt cut diplo­mat­ic and eco­nom­ic ties with Qatar in June 2017 over alle­ga­tions of sup­port­ing terrorism

The Gulf Coop­er­a­tion Coun­cil GCC annu­al sum­mit was set to open in Riyadh on Sun­day, with region­al uni­ty imper­iled by a bit­ter row with Qatar and the host, Sau­di Ara­bia, fac­ing a diplo­mat­ic cri­sis over the mur­der of jour­nal­ist Jamal Khashog­gi investing.com reports

Iran's Rouhani says sanc­tions may lead to drugs, refugee, bomb 'del­uge' in speech car­ried live on state television
Feed­back?
Any ques­tions or feed­back you might have please feel free to leave a com­ment or con­tact me directly.
Sources: