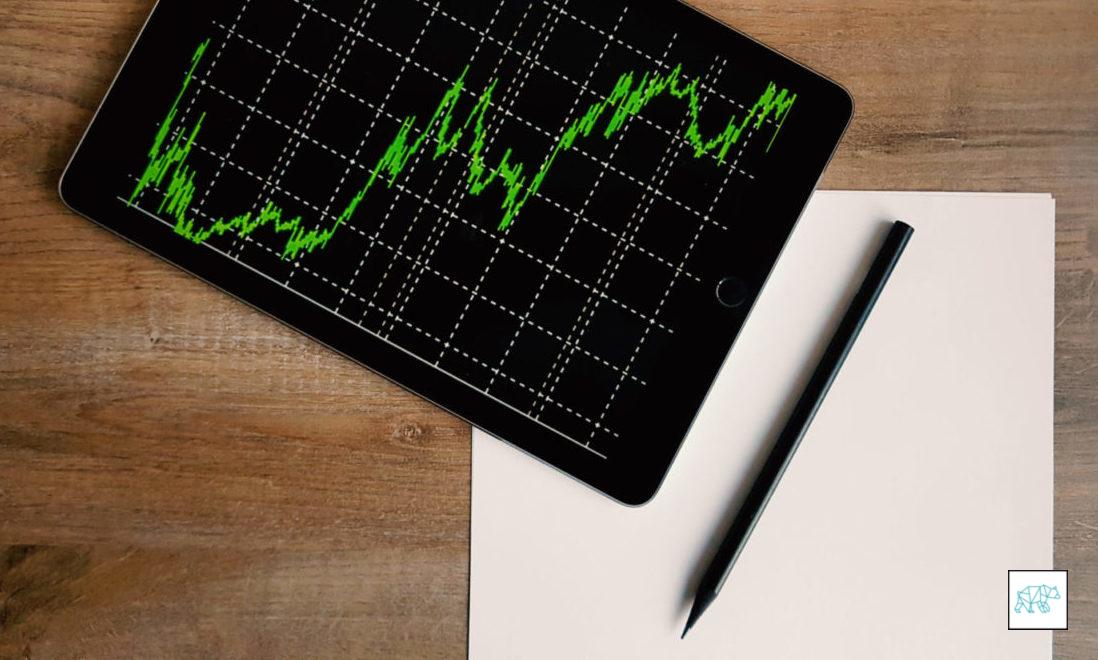 12 Dec

12122018 Trade Plan — Swing Reversal to UKC BO & 30M 50/200MA crossover play

12122018 Trade Plan — Swing Rever­sal to UKC BO & 30M 50/200MA crossover play

Ter­mi­nol­o­gy (par­tial­ly made up by yours truly)
PA = Price Action
BO = Break Out
BD = Break Down
CAR = Con­firm As Resistance
CAS = Con­firm As Support
UKC = Upper Kelt­ner Channel
LKC = Low­er Kelt­ner Channel
TV = Tick Volume
WPP = Week­ly Piv­ot Point
DPP = Dai­ly Piv­ot Point
DR = Dai­ly Resis­tance (piv­ot)
DS = Dai­ly Sup­port (piv­ot)
WR = Week­ly Resis­tance (piv­ot)
WS = Week­ly Sup­port (piv­ot)
HL = High­er Low
HH = High­er High
LH = Low­er High
LL = Low­er Low
SD = Stan­dard Deviation
VWAP = Vol­ume Weight­ed Aver­age Price
AS = Asian Session
LS = Lon­don Ses­sion (EU)
NY = New York Ses­sion (US)
POI = Point Of Interest
Per­son­al Checklist

5 pos­i­tive 1 negative
Fri­day
Sat­ur­day
Sun­day
Mon­day
Tues­day
Wednes­day
12/07/2018
12/08/2018
12/09/2018
12/10/2018
12/11/2018
12/12/2018
Beers night before
1 fin­ger whiskey
6
4
12
1
1 red wine
Hours sleep
7.5
7.5
8
5
9
8.5
Sleep well?
3
3
3
1
2
1
Mela­tonin
0.25
0
0
0
0
0
Neg­a­tive thoughts?
2
2
1
2
3
2
Exer­cise yester(to)day
2
1
1
2
2
1
Grat­i­tude
5
4
5
5
5
4
Joy
5
4
5
5
5
4
Anger
1
2
1
1
1
1
Fear
1
2
1
1
1
1
Focus
4
2
3
2
1
1
Cof­fees today
1 espres­so spread over 2 hours
1 espres­so spread over 2 hours
1 espres­so spread over 2 hours
1.5 cof­fee
0
1 espres­so
no
no
yes
Water 2.2L bottles
2
2
1.5
1
1
2
Vit­a­mins
yes
yes
no
no
yes
yes
Time bed yesterday
11:00
01:00
03:00
04:00
11:00
10:30
Health review (for the past week)
How would you describe your over­all health?

I don't feel sharp at all. I thought I'd caught up a bit on sleep by sleep­ing ear­li­er and longer but this hasn't done the trick yet. I also believe that not drink­ing water as much as I usu­al­ly do has a role in this as well.
This calls for extra cau­tion dur­ing the ses­sion today.

How would you rate it (1–5)?
The Big Pic­ture (dai­ly)
What hap­pened yesterday?

Yes­ter­day we moved from the 51 lev­el to the 52.50 lev­el and found resis­tance again
How­ev­er, we are still over the 51.80 mark which has been a sig­nif­i­cant intra­day lev­el for S/R
Yes­ter­day we were try­ing to antic­i­pate the API report that came out

What is the mar­ket sentiment?

What does the crowd think?

Accord­ing to investing.com yesterday

All sen­ti­ments is 58% bullish
Last week 63% bullish
Last 3 days 65% bullish

Accord­ing to investing.com today

All sen­ti­ments is 59% bullish
Last week 64% bullish
Last 3 days 66% bullish

Over­all sen­ti­ment has increased slight­ly by 1 point

EURUSD

High 1.14003
Low 1.13065
Close

It looks like there is sell­ing pres­sure on the pair
Accord­ing to IG client sen­ti­ment there is still a mixed bias since there is a drop in net-long posi­tions by 17%
We typ­i­cal­ly take a con­trar­i­an view to crowd sen­ti­ment, and the fact traders are net-long sug­gests EURUSD prices may con­tin­ue to fall. Posi­tion­ing is more net-long than yes­ter­day but less net-long from last week. The com­bi­na­tion of cur­rent sen­ti­ment and recent changes gives us a fur­ther mixed EURUSD trad­ing bias.

Gold

Low 1241.30
High 1249.50
Close 1243.10

Accord­ing to investing.com today

All sen­ti­ments is 68% bullish
Last week 67% bullish
Last 3 days 69% bullish

We typ­i­cal­ly take a con­trar­i­an view to crowd sen­ti­ment, and the fact traders are net-long sug­gests Spot Gold prices may con­tin­ue to fall. Posi­tion­ing is more net-long than yes­ter­day but less net-long from last week. The com­bi­na­tion of cur­rent sen­ti­ment and recent changes gives us a fur­ther mixed Spot Gold trad­ing bias.
Gold Retreats on Dol­lar Resilience Despite 2019 Rate Hike Doubts

Futures set­tled down for a sec­ond day in a row Tues­day after climb­ing ear­li­er in the ses­sion on Brex­it anx­i­eties and spec­u­la­tion that the Fed­er­al Reserve will hold on rais­ing rates after a wide­ly expect­ed hike next week, which would be its fourth for this year.

Geopol­i­tics

For­mer Trump advis­er Fly­nn requests pro­ba­tion in Mueller probe
Gun­man kills three peo­ple in French Christ­mas mar­ket, flees
Trump award­ed near­ly $300,000 in legal fees in Daniels defama­tion lawsuit
U.N. pro­pos­es Yemen's war­ring par­ties pull out of key port: sources

The Unit­ed Nations pro­posed at ini­tial talks between Yemen's war­ring par­ties on Tues­day that they with­draw from the con­test­ed port city of Hodei­dah, a life­line for mil­lions fac­ing famine, and place it under the con­trol of an inter­im entity.

Russ­ian nuclear-capa­ble bomber air­craft fly to Venezuela, anger­ing U.S.

Two Russ­ian strate­gic bomber air­craft capa­ble of car­ry­ing nuclear weapons have land­ed in ally Venezuela, a show of sup­port for Venezue­la's social­ist gov­ern­ment that has infu­ri­at­ed Washington.

Macron's con­ces­sions set to blow out French deficit

Macron announced wage increas­es for the poor­est work­ers and a tax cut for most pen­sion­ers on Mon­day to defuse dis­con­tent, leav­ing his gov­ern­ment scram­bling to come up with extra bud­get sav­ings or risk blow­ing through the EU's 3 per­cent of GDP limit.

Iraq to seek exemp­tion from U.S. sanc­tions on Iran: PM

Iraqi Prime Min­is­ter Adel Abdul Mah­di said on Tues­day he would send a del­e­ga­tion to the Unit­ed States to seek an exemp­tion from sanc­tions against Iran that would allow Bagh­dad to keep import­ing gas from Tehran.

Putin's Stasi iden­ti­ty card dis­cov­ered in Ger­man archives

The card was issued in 1986 when Putin was a mid-rank­ing KGB spy sta­tioned in Dres­den in com­mu­nist East Ger­many, then under Russ­ian occu­pa­tion. It has lain in archives since at least 1990, when the two Ger­manys were reunified.

Two mis­sile launch­ers found in Yemen appear to be from Iran: U.N.
France gives weapons to Cen­tral Africa, favors end to embargo

France on Tues­day deliv­ered hun­dreds of assault weapons to Cen­tral African Repub­lic (CAR) to fight the grow­ing influ­ence of armed groups in its for­mer colony and said it had no objec­tions in prin­ci­ple to lift­ing a U.N. arms embar­go on the country.
Paris is wor­ried about grow­ing Russ­ian influ­ence and mil­i­tary pres­ence in CAR, which has strug­gled with fight­ing since a 2013 civ­il war, often between Chris­t­ian and Mus­lim militias.

UK's May, boxed in on Brex­it, gets locked in her limo
U.S. mis­sile defense sys­tem suc­ceeds in sig­nif­i­cant test: military

The U.S. mil­i­tary said on Tues­day it suc­cess­ful­ly test­ed a key mis­sile defense sys­tem, a mile­stone that demon­strat­ed U.S. capa­bil­i­ty to knock down an incom­ing, inter­me­di­ate-range mis­sile from coun­tries like North Korea.
Intra­day Fundamentals
API report

Oil Prices Head High­er After API Reports Huge Crude Draw

The Amer­i­can Petro­le­um Insti­tute (API) report­ed a huge crude oil inven­to­ry draw 10.18 mil­lion bar­rels for the week end­ing Decem­ber 7, com­pared to ana­lyst expec­ta­tions that we would see a draw in crude oil inven­to­ries of 2.990 mil­lion barrels.
Expect­ed a draw of 3 mil­lion but got draw of 10 mil­lion accord­ing to API
Last week, the API report­ed a build of over 5 mil­lion bar­rels. A day lat­er, the EIA had a com­plete­ly con­tra­dic­to­ry report show­ing a 7.3‑million-barrel draw.

EIA report
What are the head­lines of today?

Syr­i­an Civil­ians Seize Oil Wells From Rebel Group

A large group of Syr­i­an civil­ians took con­trol over sev­er­al oil wells in east­ern Syr­ia after clash­es with rebel group Syr­i­an Demo­c­ra­t­ic Forces, Iran­ian Fars News report­ed today, cit­ing infor­ma­tion from the UK-based Syr­i­an Obser­va­to­ry for Human Rights.
Accord­ing to the report, the rebel group, which com­pris­es Kur­dish and Arab fight­ers sup­port­ed by the Unit­ed States, had been hoard­ing fuel, refus­ing to sup­ply it to com­mu­ni­ties in the east­ern Syr­i­an province of Deir ez Zor, and as a result caused a spike in prices.

Rus­sia Will Cut Oil Pro­duc­tion By 60,000 Bpd In January

Rus­sia is plan­ning to reduce its oil pro­duc­tion by 50,000 bpd to 60,000 bpd in Jan­u­ary as part of the new OPEC+ deal, and will not be cut­ting its 228,000-bpd share out­right at the start of the agree­ment, Russia's Ener­gy Min­is­ter Alexan­der Novak said on Tuesday.

Trump Admin­is­tra­tion Talks Fos­sil Fuels At Pol­ish Cli­mate Summit

The Trump Administration's mes­sage is clear: coal is still nec­es­sary, as it accounts for a sig­nif­i­cant por­tion of the ener­gy mix, and nat­ur­al gas is now a clear front run­ner as its replace­ment. The two com­bined account for about 62% of the Unit­ed States' elec­tric­i­ty gen­er­a­tion, accord­ing to the EIA.

Stocks run with Sino‑U.S. trade hopes; ster­ling ham­strung by politics

Asian stock mar­kets ral­lied on Wednes­day as U.S. Pres­i­dent Don­ald trump sound­ed upbeat about a trade deal with Chi­na, while ster­ling strug­gled with the risk of an immi­nent par­ty coup against British Prime Min­is­ter There­sa May.

Iran Widens Dis­count For Crude To Asia

Iran is going to offer its crude to Asian buy­ers, to be deliv­ered in Jan­u­ary, at US$1 per bar­rel less than this month, Reuters reports, cit­ing a pric­ing doc­u­ment. The offi­cial sell­ing price of Iran­ian Light crude was set at US$0.30 above the Platts Dubai/Oman aver­age for January.
This makes Iran­ian Light US$0.30 a bar­rel cheap­er than Sau­di Arab Light, with Iran­ian Heavy cost­ing US$1.25 less per bar­rel than the Kingdom's Arab Medi­um grade, Reuters calculates.

How is the Geopo­lit­i­cal sta­bil­i­ty in the world?

It seems that moves are con­tin­u­ing to be made against Rus­sia and Rus­sia fir­ing back with the Venezuela situation
UK and France in some dif­fi­cul­ties still

Addi­tion­al OPEC news

What Would A New OPEC Look Like?

UAE Min­is­ter of Ener­gy, and OPEC chair­man, Al Mazrouie report­ed yes­ter­day that Sau­di Ara­bia has pro­posed a con­fer­ence to insti­tu­tion­al­ize an OPEC and non-OPEC Alliance in the next 3 months.
OPEC to turn into NOPEC
Such alliance is impor­tant because of the vol­umes that Rus­sia would be bring­ing into the fold
The 3 kings Riyadh (Sau­di Ara­bia), Abu Dhabi (UAE), and Moscow (Rus­sia) will effec­tive­ly have all the pow­er with at the same time sidelin­ing Iran and Qatar leav­ing from OPEC
Oth­er options also still exist, as Azer­bai­jan, Egypt and oth­ers could be look­ing to join too.
A stronger NOPEC decrease the U.S. claims of ener­gy mar­ket dom­i­nance. Already, U.S. pres­i­dent Trump's claims are based on the wrong assump­tions, as true ener­gy dom­i­nance remains a long shot.

Demand for OPEC oil con­tin­ues is strong and keeps increasing
US ener­gy and shale pro­duc­tion prob­a­bly overestimated
Over­all mar­ket fun­da­men­tal pow­er of U.S. shale oil is less, espe­cial­ly when tak­ing into con­sid­er­a­tion that the U.S. has vir­tu­al­ly no spare capacity.
OPEC or NOPEC have an exist­ing spare pro­duc­tion capac­i­ty, and the capa­bil­i­ty to act as a swing pro­duc­er to sta­bi­lize the mar­ket. U.S. shale does not have the same capa­bil­i­ties, based on tech­ni­cal and geo­log­i­cal factors.
Intra­day Tech­ni­cal Analysis

Tues­day
Wednes­day
Thurs­day
Fri­day
Week
Mon­day
Tues­day
12/04/2018
12/05/2018
12/06/2018
12/07/2018
12/3 — 12/7
12/10/2018
12/11/2018
High
54.537
54.42
53.28
54.2
54.537
52.78
52
Low
52.405
52.125
50.055
50.57
50.055
50.5
50.67
Close
52.57
52.91
51.694
52.21
52.21
50.871
51.925
Pip move
213.2
229.5
322.5
363
448.2
228
172
PP
53.171
53.152
51.676
52.327
52.267
51.384
51.662
R1
53.937
54.179
53.297
54.084
54.479
52.268
52.654
R2
55.303
55.447
54.901
55.957
56.749
53.664
53
S1
51.805
51.884
50.072
50.454
49.997
49.988
51
S2
51.039
50.857
48.451
48.697
47.785
49.104
50
TV
141,633
102,902
351,292
376,998
1,436,979
213,946
165,562
What can we tell from the PP levels?

We can see that yes­ter­day we closed close to our high and that the biggest intra­day swing has decreased to 173 ticks
The PP lev­els have nar­rowed as well so we could be in the squeeze stage again and expect a sig­nif­i­cant move up or down

Where are the high­er time frame S/R levels?

Ever since we dropped to a bot­tom at the 50 lev­el we have been rang­ing between this lev­el and 54

With the epi­cen­ter of PA between 51 and 52.50

What does the 4H and 30M chart show?

The 4H chart shows that we are knock­ing on the 52.50 level
The 30M chart shows us that we have swing sup­port lev­els at the 52.1 lev­el and if we break that we have anoth­er at 51.65

What has the Asian Ses­sion printed?

Dur­ing the AS we have touched the 52.50 lev­el and bounced off it and returned to 52.25 both sig­nif­i­cant lev­els where the 52.25 is more a retrace­ment area than sig­nif­i­cant sup­port or resistance

ATR

What is the ATR on the daily?

Is it increasing/decreasing?
2.4141
Trade Plan
Be extra cau­tious because you're not focused as much. You're still tired. Also, the EIA report is to come out lat­er today so the mar­ket might be chop­py in expec­ta­tion of it
I'm going to keep an eye for signs of a poten­tial BO from the 52.50 level

The next resis­tance lev­el could be 54
How to trade: wait for a swing rever­sal before the BO to try and ride the pos­si­ble BO, but know­ing me I'd take prof­its long before that. How­ev­er, I'll try and only take half of the prof­its and let the rest ride using 13MA as stops

If we don't move up but rather BD from the 52.25 lev­el I'd be inter­est­ed to see if we find sup­port at the 51.50 as we did before

If we do BD I'd be look­ing out for the 51 and 50 lev­el again
How to trade: ride the BD by using the 13MA as a stop
My goals for the day (Dai­ly Report Card)
Only take 4 trades
Only take PB setups (swing rever­sal, swing rever­sal with con­tin­u­a­tion, squeeze)
Only trade what you see
Read­ing the Tape
What is print­ing? Look for PA with high­er TV and S/R levels.

At Lon­don open we con­tin­ued the drop a bit

We were already under the LKC and into the 2.0 SD
We are also at the 52 lev­el so let's see if this lev­el holds and I can take a Swing Rever­sal trade

On the 30M we can see that we have hit the 1.5 SD and the 30M 200MA is slight­ly under­neath that at 51.96 so it would be inter­est­ing to see if we can break that. I think it's more like­ly that we will reject this area but let's wait and see
ATR on the 5M has also widened to 0.065
We had a doji can­dle and I was wait­ing for anoth­er con­fir­ma­tion of rejec­tion of this lev­el before I got it try­ing to be extra cau­tious but then PA shot up and we are cur­rent­ly test­ing the LKC which is also the 5M VWAP mean and 52.25 lev­el that had formed sup­port ear­li­er dur­ing the AS
10:25 (16:25) PA sud­den­ly picked up speed
PA went through the LKC and touched the 1.0 SD and then got pushed down a lot so we might be look­ing to con­firm the 52.25 lev­el as resistance
Oth­er fun fact this is where the 30M 50MA is touch­ing (for a cross per­haps) the 30M 200MA from under

PA is also exact­ly on the 4H 50MA

So this could poten­tial­ly be big

T1 and T2

T1 loss 15 ticks
T2 win 11 ticks

Price con­tin­ued to climb and is about to test the 52.50 lev­el which is a sig­nif­i­cant 4H level
Holy shit we shot through the 52.50 lev­el how­ev­er not far enough that I think we actu­al­ly broke it and will con­tin­ue to climb. A rever­sal is def­i­nite­ly still a possibility
4H 50MA is poten­tial­ly going to cross the 200MA
Was think­ing to take anoth­er posi­tion here since it jumped up high­er but I am hap­py I didn't. I'm going to put this in my Play­book as a UKC BO & 30M 50/200MA crossover play
11:30 We found tem­po­rary resis­tance at the 52.75 lev­el but are look­ing to break that as well

Next stops 53 and 53.30 lev­els how­ev­er we will run into some heavy resis­tance by the Dai­ly VWAP mean and I'm not sure we will have enough momen­tum to do that

Don't think it will hap­pen dur­ing this session

I am look­ing for PA to show signs of weak­ness so that I could pos­si­bly trade the pull­back or rever­sal since we moved away from UKC very fast it could be very over­bought and thus a rever­sal could be upon us. But first wait for signs of sell­ers com­ing in
11:40: We will find out in the next 10 min­utes if we are going to reverse at this 52.80 level
T3 short
12:10

Noth­ing has hap­pened yet in terms of a rever­sal and we have been very slow­ly creep­ing up. This could be the pace for the rest of the ses­sion. We'll see.

T4
I felt like short­ing as soon as I cov­ered but didn't since I have already tak­en 4 trades so I have to call it quits from here on and I will con­tin­ue to read the tape
T5

I know I know I shouldn't have….
Won 6 ticks

Done trad­ing for the rest of the ses­sion. Still one hour to go.
We moved away from the 52.75 lev­el and moved a lit­tle high­er to the 52.85 lev­el could this be the BO after the 5M squeeze

No it wasn't since we moved back to 52.80 level

NY is about to open so I am going to stop here and relax a bit and come back stronger tomor­row. I def­i­nite­ly feel the bur­den of not hav­ing slept enough this week. Mess­es up my whole week. Damn, I feel old 🙂
Trade Man­age­ment
Explain what trade you put on (include price, SL, TP) and what your thoughts are dur­ing the trade
T1

Why? What do I see?

Swing Rever­sal with continuation

PA went over the 5M VWAP mean and the LKC and retraced back to the 8MA and I went long

SL

52.176
I put the far below but appar­ent­ly not far enough

TP
Trade Man­age­ment

I felt OK dur­ing the trade but set my SL far away but still got tak­en out at 52.174 only to push hard back up so I took anoth­er posi­tion in the same direction
T2

Why? What do I see?

Swing Rever­sal with continuation
Same as T1
Entry

SL

Under the wick of the pre­vi­ous can­dle that took me out
52.159

TP

52.546
I placed the TP far away but I will prob­a­bly cov­er when we hit the UKC

Trade Man­age­ment

I feel like trad­ing today is not going to be that good.a lot of long wicked can­dles going on but let's wait and see. This could be due to a high­er time frame crit­i­cal POI
I quick­ly cov­ered at 52.429 when we hit the 5M 2.0 SD but should have prob­a­bly let it run as always
T3

Why? What do I see?

Swing Rever­sal

We moved high and broke through 52.50 and knocked on the door of 52.80 so I thought a rever­sal could be upon us since we had moved into over­bought posi­tion so much but les­son learned over­bought doesn't nec­es­sar­i­ly mean reversal
52.807

SL
TP
Trade Man­age­ment
Got stopped out
Lost 11 pips
I don't know why I actu­al­ly short­ed this since I was going counter-trend but that does seem to be my incli­na­tion. Luck­i­ly I took a small­er than nor­mal position.
T4

Why? What do I see?

UKC BO continuation
We returned to the 5M 13MA and so I took a long
Entry

SL
TP
Trade Man­age­ment

I cov­ered quick­ly at 52.830 when I saw PA break the 13MA
Loss 5 ticks
T5

Why? What do I see?

Swing Rever­sal
I took this trade because I saw a rejec­tion can­dle at the 52.80 lev­el that was a LH and that made me think of a rollover pat­tern that I saw before when I was only trad­ing based on PA
Entry

SL
TP
Trade Man­age­ment

I feel a lit­tle bad for tak­ing a 5th trade and break­ing my goal to not take more than 4 trades but like I said this looked promis­ing and IN was in the mon­ey for a short while and we are now at the 52.80 lev­el again and if in the next few bars we don't go my way I'll get out since then my pat­tern would be broken
I kin­da feel like some­thing bad is going to hap­pen since PA has been so calm that liq­uid­i­ty went down and the spread widened
We have still been trad­ing under the 5M VWAP mean but might break that now
It looks like we real­ly might be con­firm­ing the 52.75 lev­el as sup­port since we can't seem to be able to break it

How­ev­er, PA is still below the MAs and we might be try­ing to sneak back into the KC
Anoth­er pos­si­bil­i­ty could be that we are enter­ing anoth­er squeeze here so we can load up and actu­al­ly BO again to high­er levels

We are reject­ing the 52.75 after we dropped a bit but got pushed back fast by the bulls so I'm think­ing this is not hap­pen­ing any­more plus it has already been an hour since I took the trade and that is way longer than what I am usu­al­ly used to keep a trade open so am gonna close this now

I wait­ed a lit­tle longer and then closed it off at 52.733
Win 6 ticks

I had expect­ed a big drop but that didn't come so I closed the trade at the bot­tom of the range that we seem to be having
Trade Review
Did you let your trade play out or did you cov­er or stop out soon­er? If so, why?

No since this is not my goal yet. I am try­ing to take good trades and wor­ry about let­ting the trade run for later.
I should have been in the long trade after we had a swing rever­sal at the bot­tom. I will but I will review that trade from my Play­book and put it into my arse­nal of setups
I lost 14 ticks today on small­er sizing
Dai­ly Report Card
Only take 4 trades

If you read through it you saw that I took a 5th trade and thus broke this rule. The rea­son for it was prob­a­bly a com­bi­na­tion of the following

Being tired and thus less dis­ci­pline to fol­low rules I set on myself
Haven tak­en 4 trades that net­ted in a loss
See­ing (or want­i­ng to see) a PA pat­tern that I had (thought) I had seen before

I will work on this by under­stand­ing that my judg­ment is heav­i­ly impaired under these con­di­tions and I should put less risk on not nec­es­sar­i­ly in siz­ing because I did do that luck­i­ly but def­i­nite­ly stick to my rules since they are my rules and they are in place for a reason

Only take PB setups (swing rever­sal, swing rever­sal with con­tin­u­a­tion, squeeze)
Only trade what you see

I think I was doing this but didn't count in the slow­ness in pace as much as I should have. There was no fol­low-through on moves so clear­ly the mar­ket is wait­ing for a 'sense of direc­tion' from here on
Feed­back?
Any ques­tions or feed­back you might have please feel free to leave a com­ment or con­tact me directly.