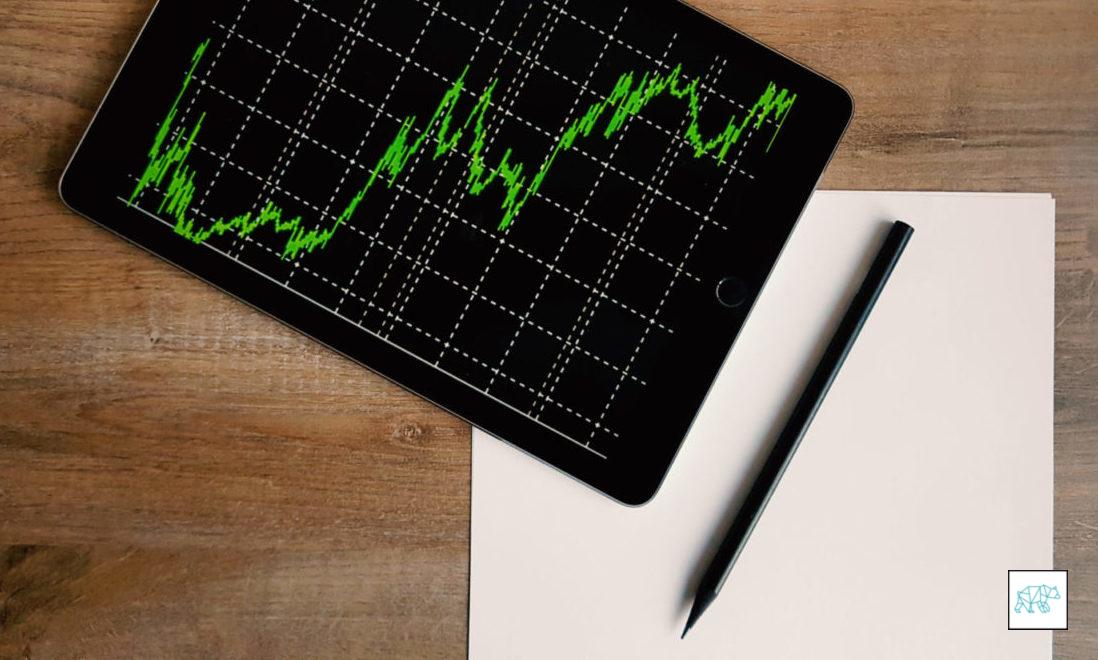 14 Dec

12142018 Trade Plan — Low liquidity trading

12142018 Trade Plan — Low liq­uid­i­ty trading

Ter­mi­nol­o­gy (par­tial­ly made up by yours truly)
PA = Price Action
BO = Break Out
BD = Break Down
CAR = Con­firm As Resistance
CAS = Con­firm As Support
UKC = Upper Kelt­ner Channel
LKC = Low­er Kelt­ner Channel
TV = Tick Volume
WPP = Week­ly Piv­ot Point
DPP = Dai­ly Piv­ot Point
DR = Dai­ly Resis­tance (piv­ot)
DS = Dai­ly Sup­port (piv­ot)
WR = Week­ly Resis­tance (piv­ot)
WS = Week­ly Sup­port (piv­ot)
HL = High­er Low
HH = High­er High
LH = Low­er High
LL = Low­er Low
SD = Stan­dard Deviation
VWAP = Vol­ume Weight­ed Aver­age Price
AS = Asian Session
LS = Lon­don Ses­sion (EU)
NY = New York Ses­sion (US)
Per­son­al Checklist

5 pos­i­tive 1 negative
Mon­day
Tues­day
Wednes­day
Thurs­day
Fri­day
12/10/2018
12/11/2018
12/12/2018
12/13/2018
12/14/2018
Beers night before
12
1
1 red wine
2 red wines
4
Hours sleep
5
9
8.5
8.5
6.5
Sleep well?
1
2
1
3
2
Mela­tonin
0
0
0
0
0
Neg­a­tive thoughts?
2
3
2
3
2
Exer­cise yester(to)day
2
2
1
1
1
Grat­i­tude
5
5
4
5
5
Joy
5
5
4
5
5
Anger
1
1
1
1
1
Fear
1
1
1
1
1
Focus
2
1
1
2
2
Cof­fees today
1.5 cof­fee
0
1 espres­so
half cup in ear­ly morn­ing, 1 espres­so afternoon
1 espres­so spread over 2 hours
no
no
yes
no rice etc.
yes
Water 2.2L bottles
1
1
2
2
2
Vit­a­mins
no
yes
yes
yes
yes
Health review (for the past week)
How would you describe your over­all health?

I think over­all I feel healthy. My arm feels bet­ter so I'm gonna keep doing some exer­cis­es and see how that develops.

How do you feel?

I didn't sleep enough but I think I can take it today since I slept a good 8 hours for every­day for the past few days
I feel way less emo­tion­al about yesterday's devel­op­ment. I think I should still take today off. I have a din­ner today so that will also make it eas­i­er on me.

How would you rate it (1–5)?
The Big Pic­ture (dai­ly)
What hap­pened yesterday?

For the first time we crossed the Dai­ly VWAP mean after a long bear run

After the bear run we start­ed rang­ing between the 50.50 and 53 levels
We have still not bro­ken that range though so we should still be cau­tious to state that the bear run is over
On the 4H chart we can have a bet­ter look at that

The 30M chart shows us that we reject­ed the 50.50 lev­el again and soon after we made a move to the 53 lev­el and even made it to the 53.30 lev­el but failed to break it and then we retreat­ed to 52.50 level

On the 30M we can see that this r52.50 lev­el is just above the UKC and and VWAP mean so this could hold as support

What is the mar­ket sentiment?

What does the crowd think?

Accord­ing to investing.com yesterday

All sen­ti­ments is 59% bullish
Last week 64% bullish
Last 3 days 66% bullish

Accord­ing to investing.com today

All sen­ti­ments is 59% bullish
Last week 65% bullish
Last 3 days 65% bullish

Last week and last 3 days increased by 1 point

EURUSD

Pre­vi­ous range
Yesterday's range

Low 1.13320
High 1.13934
Accord­ing to IG client sentiment

Mixed bias still even though 58.1% are still net-long on the pair
EURUSD: Retail trad­er data shows 58.1% of traders are net-long with the ratio of traders long to short at 1.39 to 1. In fact, traders have remained net-long since Nov 23 when EURUSD trad­ed near 1.1388; price has moved 0.2% low­er since then. The num­ber of traders net-long is 4.5% high­er than yes­ter­day and 10.1% low­er from last week, while the num­ber of traders net-short is 12.7% low­er than yes­ter­day and 8.7% low­er from last week.

Gold

Yesterday's num­bers

Low 1242.28
High 1247.09
Close 1245.23

Accord­ing to investing.com today

Accord­ing to investing.com today

All sen­ti­ments is 69% bullish
Last week 68% bullish
Last 3 days 70% bullish
Gold sen­ti­ment has increased by 1 point all across the board. Prob­a­bly because of more glob­al tur­moil mak­ing investors put their mon­ey into gold

Today's num­bers

Low 1240.26
High 1246.69
Close 1241.69

Accord­ing to investing.com today

Accord­ing to investing.com today

All sen­ti­ments is 69% bullish
Last week 69% bullish
Last 3 days 71% bullish
Gold sen­ti­ment has again increased by 1 point last week and last 3 days. Per­haps because of more glob­al tur­moil mak­ing investors put their mon­ey into gold

Accord­ing to IG

Gold Sen­ti­ment Gives a Strong Bear­ish Bias

Spot Gold: Retail trad­er data shows 77.7% of traders are net-long with the ratio of traders long to short at 3.49 to 1. The num­ber of traders net-long is 0.7% high­er than yes­ter­day and 5.5% high­er from last week, while the num­ber of traders net-short is 5.2% low­er than yes­ter­day and 3.1% low­er from last week.

Geopol­i­tics

Yemen's war­ring par­ties agree to cease­fire in Hodei­dah and U.N. role
U.S. to counter Chi­na, Rus­sia influ­ence in Africa: Bolton

The Unit­ed States plans to counter the rapid­ly expand­ing Chi­nese and Russ­ian eco­nom­ic and polit­i­cal influ­ence in Africa, U.S. nation­al secu­ri­ty advis­er John Bolton said on Thurs­day, call­ing busi­ness prac­tices of the two nations "cor­rupt" and "preda­to­ry."

May urges EU to help get Brex­it 'over the line'

Britain's weak­ened prime min­is­ter, There­sa May, appealed to fel­low EU lead­ers on Thurs­day for con­ces­sions to help her win sup­port in par­lia­ment next month for a deal that can smooth Britain's exit from the Euro­pean Union.

Cap­tured Ukrain­ian navy cap­tains tell Rus­sia: we won't testify

Rus­sia seized three Ukrain­ian navy ves­sels and their com­bined crew of 24 last month off the coast of Russ­ian-annexed Crimea and accused them of ille­gal­ly enter­ing Russ­ian waters.

Forex — U.S. Dol­lar Inch­es High­er After Job­less Claims

The U.S. dol­lar was high­er on Thurs­day, as the num­ber of peo­ple who filed for first-time unem­ploy­ment ben­e­fits hit a two-and-a-half month low.

Huawei $2 bil­lion secu­ri­ty pledge fol­lowed walk­out by British offi­cial: sources

Huawei's rela­tions with British author­i­ties hit a low last month when a top offi­cial walked out of a meet­ing with the Chi­nese com­pa­ny over its per­ceived fail­ure to fix secu­ri­ty holes in its prod­ucts, sources famil­iar with the talks told Reuters.

Trump advised to stay out of mat­ter of Huawei CFO arrest: Wall Street Journal
Flur­ry of Democ­rats expect­ed to enter 2020 White House race in com­ing weeks
Tax treaties cre­ate $4.2 tril­lion cash flow through Netherlands

Sta­tis­tics Nether­lands pub­lished the data for the first time — based in part on infor­ma­tion from the Dutch cen­tral bank — show­ing that the coun­try had received 4.6 tril­lion euros ($5.2 tril­lion) in "for­eign direct invest­ment" in 2017.
But only a fifth of that mon­ey actu­al­ly stayed in the $836 bil­lion Dutch econ­o­my, as the equiv­a­lent of $4.2 tril­lion was chan­neled away imme­di­ate­ly through mail­box com­pa­nies, cor­po­rate shell com­pa­nies known as spe­cial pur­pose vehicles.

Brex­it vote will hap­pen next month, before Jan. 21: May's spokeswoman
No Trump-Putin meet­ing while Rus­sia holds Ukraine ships: Bolton
South Korea stopped import­ing con­den­sate from Iran before receiv­ing sanc­tions waivers
Japan­ese Refin­ers Will Resume Iran Crude Pur­chas­es Next Month

Japan­ese refin­ers will start buy­ing Iran­ian crude oil in Jan­u­ary, but will only con­tin­ue buy­ing until March to make sure they don't get on the bad side of Wash­ing­ton in case the 180-day sanc­tion waivers are not extended

Trump was at a meet­ing when hush pay­ments were discussed
Sau­di Ara­bia Can Out­wait The Khashog­gi Crisis

On 10 Novem­ber 2018, Turkey shared with West­ern and Sau­di offi­cials the audio record­ing that proved Sau­di Ara­bia was respon­si­ble for the mur­der Wash­ing­ton Post colum­nist Jamal Khashog­gi on Octo­ber 2nd. Before this announce­ment, Turk­ish offi­cials man­aged a steady leak cam­paign allud­ing to the record­ings' exis­tence and gen­er­at­ed large-scale antic­i­pa­tion, in order to keep the sto­ry alive and cre­ate inter­na­tion­al pres­sure against Sau­di Crown Prince Mohammed bin Salman for alleged­ly order­ing the journalist's killing. Pres­i­dent Erdo­gan and the Crown Prince view one anoth­er as region­al rivals over the former's embrace of Islamist ide­ol­o­gy and sub­se­quent sup­port for Qatar in the face of a Sau­di-led block­age. Sau­di Ara­bia views Turk­ish actions to shield Qatar and its tac­it part­ner­ship with Iran in the Syr­i­an war with sus­pi­cion; bin Salman him­self referred to Turkey ear­li­er this year as part of a "tri­an­gle of evil" in the region.
Intra­day Fundamentals
API report
EIA report
What are the head­lines of today?

IEA Says OPEC's Unplanned Sup­ply Loss­es Could Dou­ble Its Cut

Unplanned sup­ply loss­es from mem­bers Iran and Venezuela could effec­tive­ly dou­ble the intend­ed cut­back of 800,000 bar­rels a day the car­tel pledged last week, accord­ing to the Inter­na­tion­al Ener­gy Agency.

Oil Prices Rise as IEA Fore­casts Sup­ply Deficit in 2019

In its month­ly report, the IEA left its 2019 fore­cast for glob­al demand unchanged at 1.4 mil­lion bar­rels per day (bpd), but now expects a deficit in sup­ply to occur in the sec­ond quar­ter of next year. Back in Novem­ber it had fore­cast a sur­plus for all of 2019.

No, The U.S. Is Not A Net Exporter Of Crude Oil

There is some truth to both view­points. Yes, the head­line is some­what mis­lead­ing and requires some con­text. But there con­tin­ues to be a trend in the direc­tion of ener­gy inde­pen­dence for the U.S.
Domes­tic Crude Pro­duc­tion Has Surged
Ver­dict: Remark­able Achieve­ment, But False Headline

Iran Los­es Mar­ket Share In India As Its Oil Exports Slump In November
Is This The New Swing Pro­duc­er In The Mid­dle East?

The Unit­ed Arab Emi­rates (UAE) is now OPEC's third-biggest pro­duc­er, hav­ing sur­passed Iran whose out­put has plunged below 3 mil­lion bpd with the U.S. sanc­tions on Iran­ian oil.

How is the Geopo­lit­i­cal sta­bil­i­ty in the world?

A lot going on. Still the same big play­ers involved of course. More unrest in the mid­dle-east ti seems with Turkey chim­ing in as well.

Addi­tion­al OPEC news
Intra­day Tech­ni­cal Analysis

Thurs­day
Fri­day
Week
Mon­day
Tues­day
Wednes­day
Thurs­day
12/06/2018
12/07/2018
12/3 — 12/7
12/10/2018
12/11/2018
12/12/2018
12/13/2018
High
53.28
54.2
54.537
52.78
52
52.827
53.242
Low
50.055
50.57
50.055
50.5
50.67
50.91
50.32
Close
51.694
52.21
52.21
50.871
51.925
51.17
52.821
Pip move
322.5
363
448.2
228
172
191.7
292.2
PP
51.676
52.327
52.267
51.384
51.662
51.636
52.128
R1
53.297
54.084
54.479
52.268
52.654
52.362
53.936
R2
54.901
55.957
56.749
53.664
53
53.553
55.05
S1
50.072
50.454
49.997
49.988
51
50.445
51.014
S2
48.451
48.697
47.785
49.104
50
49.719
49.206
TV
351,292
376,998
1,436,979
213,946
165,562
207,997
211,265
What can we tell from the PP levels?

The DPP raised by about 50 ticks
Resis­tance and sup­port lev­els have widened as well
Plus we had the biggest intra­day swing with 292 ticks

Where are the high­er time frame S/R levels?

We have sup­port at the 52.25 lev­el and resis­tance at 54

What does the 4H and 30M chart show?

We are cur­rent­ly over the 52.50 mark which brings us to the upper half of the 50 — 54 level
On the 30M chart we can see that we are enter­ing a squeeze right above the 52.50 lev­el so it would be inter­est­ing to see which way it breaks when liq­uid­i­ty comes in dur­ing the Lon­don session

What has the Asian Ses­sion printed?

PA moved back into the KC and VWAP and MAs show that we are cur­rent­ly flat (squeeze)
We found tem­po­rary sup­port at the 52.50 level

ATR

What is the ATR on the daily?

Is it increasing/decreasing?

2.4792 we are kin­da flat on the ATR it's not real­ly decreas­ing or increasing
Trade Plan
Since we had a big move up yes­ter­day I expect PA to bring us down a bit until we find sup­port pos­si­ble at the 52.25 before we can start load­ing up and make anoth­er run up for the bulls.
How­ev­er, the bears might still take over. Don't count them out yet. If we break the 52.25 we could expect a move down to 51.50 which could be plau­si­ble since a BO of this mag­ni­tude could need more of a run­ning start before the pop. As always we will have to wait and see and trade the lev­els in con­junc­tion with our setups.
My goals for the day (Dai­ly Report Card)
Only take 2 trades

Because I went on tilt yes­ter­day I have to be extra care­ful today

Only take a Play­Book setup
Only trade what you see
Read­ing the Tape
What is print­ing? Look for PA with high­er TV and S/R levels.

Before Lon­don open we reject­ed the 52.30 lev­el but the 30M chart shows that we just entered the low­er VWAP SDs and we haven't reached the out­er 2.0 SD yet
T1 loss 15 ticks
We have long bod­ied can­dles form­ing mean­ing there's some­thing going on and I'm gonna stay out of it until a direc­tion­al move comes
It looks like there is inde­ci­sion in the mar­ket because we are hav­ing short price swing mov­ing between 52.45 and 52.60
T2 win 3 ticks
Spread has increased and thus a sign of low liq­uid­i­ty and an expla­na­tion of why PA is swing­ing all over
And we reject­ed the 52.60 lev­el again and spread is still wide
11:30 we have lift off

We broke the range and shot up to 52.80

A les­son to be learned here is to watch the spread before tak­ing any trades
After we had a big move up we quick­ly dropped back
The spread is till 34/35 instead of the usu­al 29
13:45

We just returned back to the 52.25 level

Even if I had trades left to take I wouldn't be trad­ing since the mar­ket is inconsistent
Trade Man­age­ment
Explain what trade you put on (include price, SL, TP) and what your thoughts are dur­ing the trade
T1

Why? What do I see?

Swing Rever­sal with continuation

I saw that we reject­ed the 52.30 lev­el out­side the LKC and into the VWAP 2.0 SD
When we returned to the LKC and con­firmed as sup­port I took a long posi­tion on the next candle
Being extra cau­tious I took a small­er position
Entry

SL
TP
Trade Man­age­ment

I feel calm and am let­ting the trade run its course
Got stopped out at a 15 tick loss
T2

Why? What do I see?

Swing Rever­sal

We formed a bull­ish can­dle at the bot­tom of the range at 52.30 lev­el so expect­ed a swing high from here on and put my SL below the wick of the rejec­tion candle
Entry

SL

52.299 below the low­er wick of rejec­tion candle

TP

52.603 at pre­vi­ous swing highs

Trade Man­age­ment

I felt calm dur­ing the trade but then the dumb­est thing hap­pened. Ear­li­er I had turned on one-click trad­ing and, while, handy when plac­ing stops etc, also clos­es my posi­tion direct­ly when I click on close. Which makes sense but before I would click on close and the order man­age­ment win­dow would pop up and I could add to posi­tion or of course close. I'll see if I'll leave that option on.
Can't take any­more trades
Trade Review
Did you let your trade play out or did you cov­er or stop out soon­er? If so, why?

I got stopped out on the first trade and the sec­ond trade I acci­den­tal­ly closed the posi­tion by myself. Luck­i­ly in a profit.
Dai­ly Report Card
Only take 2 trades

I did this. And besides this rule the mar­ket isn't favor­able for me to trade anyway

Only take a Play­Book setup
Only trade what you see

Same. The mar­ket showed me that it is incon­sis­tent in its PA.
Feed­back?
Any ques­tions or feed­back you might have please feel free to leave a com­ment or con­tact me directly.