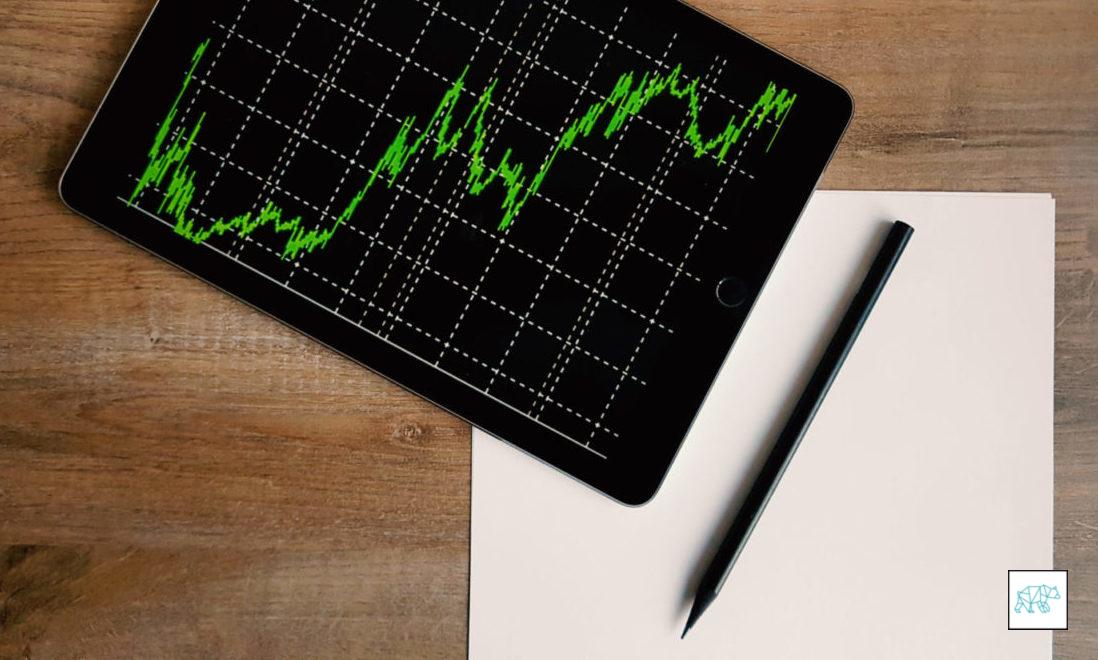 17 Dec

12172018 Trade Plan — accumulation before a big move?

12172018 Trade Plan — Accu­mu­la­tion before a big move? Plus, new set­up opportunity.

Ter­mi­nol­o­gy (par­tial­ly made up by yours truly)
PA = Price Action
BO = Break Out
BD = Break Down
CAR = Con­firm As Resistance
CAS = Con­firm As Support
UKC = Upper Kelt­ner Channel
LKC = Low­er Kelt­ner Channel
TV = Tick Volume
WPP = Week­ly Piv­ot Point
DPP = Dai­ly Piv­ot Point
DR = Dai­ly Resis­tance (piv­ot)
DS = Dai­ly Sup­port (piv­ot)
WR = Week­ly Resis­tance (piv­ot)
WS = Week­ly Sup­port (piv­ot)
HL = High­er Low
HH = High­er High
LH = Low­er High
LL = Low­er Low
SD = Stan­dard Deviation
VWAP = Vol­ume Weight­ed Aver­age Price
AS = Asian Session
LS = Lon­don Ses­sion (EU)
NY = New York Ses­sion (US)
Per­son­al Checklist

5 pos­i­tive 1 negative
Thurs­day
Fri­day
Sat­ur­day
Sun­day
Mon­day
12/13/2018
12/14/2018
12/15/2018
12/16/2018
12/17/2018
Beers night before
2 red wines
4
8
3
3
Hours sleep
8.5
6.5
7
7
7.5
Sleep well?
3
2
3
3
2
Mela­tonin
0
0
0
0
0
Neg­a­tive thoughts?
3
2
2
1
1
Exer­cise yester(to)day
1
1
1
1
1
Grat­i­tude
5
5
5
5
5
Joy
5
5
5
5
5
Anger
1
1
1
1
1
Fear
1
1
1
1
1
Focus
2
2
2
3
3
Cof­fees today
half cup in ear­ly morn­ing, 1 espres­so afternoon
1 espres­so spread over 2 hours
1 cof­fee
half a cup of coffee
1 espres­so spread over 2 hours
Inter­mit­tent fasting
no rice etc.
yes
no
no
yes
Water 2.2L bottles
2
2
1
1
2
Vit­a­mins
yes
yes
no
no
yes
Time bed yesterday
10:00
01:00
03:00
00:30
00:30
Health review (for the past week)
How would you describe your over­all health?

I feel that over­all I am pro­gress­ing by stay­ing in more on the week­ends and being more dis­ci­plined in doing my dai­ly tasks
Although I have been sleep­ing bet­ter the last few days I have neglect­ed it a bit. The good thing is that I favored work over sleep

How do you feel?

I feel good although a lit­tle tired. My eyes feel a lit­tle puffy so I know that I haven't had enough sleep. Oth­er­wise I feel blessed to have met and keep meet­ing great peo­ple that are sup­port­ive and help­ful and gen­er­al­ly good peo­ple as well. I've been a lon­er for many years so it's nice to share life's expe­ri­ences with others

How would you rate it (1–5)?
The Big Pic­ture (dai­ly)

Have a look at my Week­ly Big pIc­ture that I post­ed yes­ter­day. Here's the link: http://bearmarkettrader.com/2018/12/16/12162018-weekly-big-picture/
Intra­day Fundamentals
API report

The API report will be released on Tues­day 4:30 AM E.T.

EIA report

Some of the EIA report will be released Wednes­day at 10:30 AM E.T. and the rest at 1 PM E.T.
The fore­cast at this moment is the same as last week so not sure if that's the actu­al fore­cast or not

Fore­cast is a draw of ‑2.990

What are the head­lines of today?

Brent crude dips on glob­al econ­o­my wor­ries, U.S. oil prices steady

SINGAPORE (Reuters) — Brent crude prices slipped on Mon­day amid con­cerns over demand in the wake of weak­er growth in major economies, while U.S. oil mar­kets held steady after U.S. drilling activ­i­ty fell to its low­est lev­el in about two months.

British min­is­ter warns Brex­it is stuck as no-deal or ref­er­en­dum loom
The pol­i­tics of a plot to kill Sri Lanka's president

COLOMBO (Reuters) — A plot to kill the pres­i­dent, links to for­eign intel­li­gence, a rogue police offi­cer and a miss­ing sniper: the snip­pets of news emerg­ing from Sri Lan­ka in recent weeks seem plucked from the pages of paper­back fiction.

Sau­di Ara­bia rejects U.S. Sen­ate posi­tion on Khashog­gi: statement
Cana­da is look­ing for a way out of big Sau­di arms deal, says PM

"We are engaged with the export per­mits to try and see if there is a way of no longer export­ing these vehi­cles to Sau­di Ara­bia," Trudeau told CTV. He did not give fur­ther details.
Polit­i­cal oppo­nents, cit­ing the killing of jour­nal­ist Jamal Khashog­gi and Sau­di Ara­bi­a's involve­ment in the Yemen war, insist Trudeau should end the Gen­er­al Dynam­ics deal, which was nego­ti­at­ed by the pre­vi­ous Con­ser­v­a­tive government.

Sudan's pres­i­dent is first Arab leader to vis­it Syr­ia since crisis
Yemen war­ring par­ties say port city cease­fire starts on Tuesday
North Korea con­demns U.S. sanc­tions, warns denu­cleariza­tion at risk

The North's sting­ing response came after the Unit­ed States said on Mon­day it had intro­duced sanc­tions on three North Kore­an offi­cials, includ­ing a top aide to North Kore­an leader Kim Jong Un, for alleged human rights abuses.
Denu­cleariz­ing North Korea has made lit­tle progress since Kim Jong Un and U.S. Pres­i­dent Don­ald Trump met in Sin­ga­pore in June in a his­toric sum­mit. The two sides have yet to resched­ule work­ing-lev­el talks between U.S. Sec­re­tary of State Mike Pom­peo and senior North Kore­an offi­cial Kim Yong Chol, which were can­celed abrupt­ly in November.

Turkey says Trump work­ing on extra­dit­ing want­ed cler­ic Gulen

How is the Geopo­lit­i­cal sta­bil­i­ty in the world?

I believe that it's the same old same old as always. The west is upping its dis­con­tent with the Saud­is on the Khashog­gi front with Cana­da try­ing to back out of the arms deal

Addi­tion­al OPEC news
Intra­day Tech­ni­cal Analysis

Week
Mon­day
Tues­day
Wednes­day
Thurs­day
Fri­day
Week
12/3 — 12/7
12/10/2018
12/11/2018
12/12/2018
12/13/2018
12/14/208
12/10 — 12/14
High
54.664
52.78
52
52.827
53.242
53.146
Low
50.242
50.5
50.67
50.91
50.32
51.059
Close
52.245
50.871
51.925
51.17
52.821
51.398
Pip move
442.2
228
172
191.7
292.2
208.7
PP
52.267
51.384
51.662
51.636
52.128
51.868
R1
54.292
52.268
52.654
52.362
53.936
52.677
R2
56.689
53.664
53
53.553
55.05
53.955
S1
49.87
49.988
51
50.445
51.014
50.59
S2
47.845
49.104
50
49.719
49.206
49.781
TV
407,575
68,804
55,460
56,804
66,441
60,821
What can we tell from the PP levels?

Tick vol­ume has been some­what con­sis­tent although we have declined com­pared to pri­or week. This could mean that we are more in uni­son or that there are less mar­ket par­tic­i­pants. I believe it's the lat­ter since we are still try­ing to decide where to go from here.
Piv­ot lev­els show that we inched low­er when com­pared to last week

Also we had a small­er swing com­pared to pri­or week, we dropped from 448 to 292 ticks intraweek
We have entered a squeeze on the high­er time frame as well

We can see that Friday's DPP and the WPP are very near to each oth­er that's the dif­fer­ence is almost insignificant

Where are the high­er time frame S/R levels?

Dai­ly chart

We made an attempt on Thurs­day to break the Dai­ly VWAP mean but final­ly dropped again Friday
How­ev­er we are inch­ing high­er a bit and consolidating
Key lev­els are

Resis­tance

54 lev­el (week­ly S/R level)

Sup­port

49.50 (week­ly S/R level)

What does the 4H and 30M chart show?

4H

We are still 'hug­ging the 50MA and are basi­cal­ly flat
Fur­ther­more we are still 'miles' away from cross­ing the 200MA
Resis­tance
Sup­port

30M chart

Here we can see that we are below the DPP 51.868 and WPP 51.816

We are about 40 ticks below these levels

We are about 90 ticks above the DS1 50.590 level
Sup­port areas

What has the Asian Ses­sion printed?

The 5M chart shows that dur­ing the last hours of the NY ses­sion we bounced off the 51.25 level
We then spend the AS till now cross­ing the expand­ed VWAP bands into the squeeze cross­ing the 30M VWAP mean while we did so

And it seems we found tem­po­rary sup­port there just above the 51.50 level

It would be inter­est­ing to see how we will react to the 51.40 and 51.75 level

ATR

What is the ATR on the daily?

Is it increasing/decreasing?
2.4543

And it's still decreas­ing slowly

How far away are we from tech­ni­cal levels?
S/R
kind
lev­el
Dis­tance
R6
Week­ly
53.9
227
R5
WR1
53.09
146
R4
DR1
52.677
104.7
R3
Dai­ly
52.3
67
R2
DPP
51.868
23.8
R1
WPP
51.813
18.3
CURRENT
51.63
S1
30M
51.25
-38
S2
DS1
50.59
-104
S3
WS1
50.171
-145.9
S4
Dai­ly
49.8
-183
S5
DS2
49.781
-184.9
S6
WS2
48.894
-273.6
Trade Plan
I would be inter­est­ed to see how we will react to the WPP/DPP lev­el and if we bounce off that dur­ing an over­bought state I will short the mar­ket expect­ing a move down
On the long side I'd be look­ing for an over­sold state at the 51.25 lev­el to see if there's a bounce back to to go long on
On the 5M chart I'll be look­ing for a break from the squeeze to see if the move to the up- or down­side will hap­pen at the begin­ning of the VWAP expan­sion (con­tin­u­a­tion move) or in the mid­dle (rever­sal move)
My goals for the day (Dai­ly Report Card)
Only take 4 trades
Stay focused on the chart and don't use social media
Only take Play­Book trades
Read­ing the Tape
What is print­ing? Look for PA with high­er TV and S/R levels.

At Lon­don open PA broke down from LKC in what could pos­si­bly be a swing rever­sal move
It does appear to be a swing rever­sal move

Fac­tors are LKC touch on 30M
5M shows over­sold by LKC BD into VWAP 2.0 SD and a rever­sal candle
Rea­sons for not tak­ing the trade

We have a sup­port lev­el at 51.25 so I was wait­ing for a lit­tle more con­fir­ma­tion before tak­ing the trade but then the trade had played out already and we jump up

It looks as if the 30M chart shows some indecision
PA dropped again to the 51.4 lev­el but don't feel too con­fi­dent about going long at this lev­el even if this holds since we had some inde­ci­sion before we dropped to this lev­el. Also the next sup­port is at 51.25 so there is still room for it to drop. I will need to wait a big longer for extra confirmation.
It looks like it could be anoth­er day of short quick swings in PA on the 5M which means I should stay out of the market.
There seems to be a lot of inde­ci­sion. I can tell by the long wicked can­dles on the 5M chart and also on the 30M chart. Unless the mar­ket makes a move I am going to stay out of it today
11:30 still noth­ing going on that I could trade. KCs have expand­ed but PA is mov­ing in short quick swings. This con­firms for me that I want to stay out of this market.
12:00 we spiked up to the 51.75 lev­el and closed below the UKC at 51.67 on high­er TV
12:10 T1

Got stopped out at a 9 tick loss
Good for me that it was a small­er posi­tion since mar­ket looked indecisive.
Actu­al­ly I learned some­thing valuable.

This is the new strat­e­gy that I was look­ing at last week where the KC chan­nels widen and the VWAP tight­ens. We then make a burst move and then it is more like­ly we have a con­tin­u­a­tion of that move. Les­son learned.
I will back­test this set­up more and try to keep an eye out for it next time.

13:00 T2
We are look­ing to CAS the 5M UKC and VWAP mean which is also the WPP and DPP level
The 4H chart shows that we have hit the 4H VWAP mean and knocked on the door of the 4H 50MA so this is going to be tough one to pop through so expect hard mar­ket con­di­tions while we attempt

We have crossed the 30M 50MA and what looks like a CAS
The spread is still around 34

13:45 2nd time we are mov­ing away from the UKC 5M VWAP mean and we might start anoth­er bull run here since the VWAP tight­ened again but is out­side the KC
14:00 we made a new high on the 5M chart on fair­ly high TV

About the same amount as the first move we had ear­li­er at 12:00 when we broke out and touched the UKC

We then start­ed con­sol­i­dat­ing at the top and haven't made a move since and NY is about to open so that is it for me for today
Trade Man­age­ment
Explain what trade you put on (include price, SL, TP) and what your thoughts are dur­ing the trade
T1

Why? What do I see?

Swing Rever­sal

Took a small short posi­tion after we had touched the UKC and we did so after the KCs were already wider on the 5M
The 30M shows that we had hit the 2.0 SD on the VWAP that is also near the resis­tance lev­el of WPP 51.813
PA had trad­ed out­side of the 5M VWAP

SL

51.755

Just above the wick of the spike up

TP

51.525

At the cen­ter of the clus­ter of PA

Trade Man­age­ment

Got stopped out and it looks like we are mak­ing a run for the WPP DPP levels
T2

Why? What do I see?

Swing Rever­sal

On the 5M we moved away from the 2.0 SD and the 30M showed a rever­sal can­dle at the top
Plus we broke the 5 and 8MA after form­ing a bear­ish engulf­ing pat­tern so thought a short term rever­sal might be upon us
Since I want to be more cau­tious today I took a small position.
Entry

SL

52.090

Well above the high­est wick but I would have closed it ear­li­er if I saw PA break­ing my rules

TP

51.785

At the UKC and 5M VWAP mean

Since PA moved more bear­ish and we are look­ing to break the 13MA I low­ered the TP to 51.716

Trade Man­age­ment

I feel calm but I noticed that I am a lit­tle edgy since I am fast­ing and have had 1 espresso
I see that the spread has increased to 34/35 so this might not be a good trade to be in. Let's see how this plays out.
We are now at the 13MA and might be reject­ing it instead of break­ing it.
We broke it and touched the UKC which is also the 5M VWAP mean and the WPP 51.813 lev­el so I cov­ered my posi­tion at 51.878
Trade Review
Did you let your trade play out or did you cov­er or stop out soon­er? If so, why?

My focus is to take good trades and take prof­its at the next crit­i­cal lev­el so no I haven't let my win­ning trade play out and I am hap­py I didn't since it reversed.
Dai­ly Report Card
Only take 4 trades

I only took 2 trades so I am hap­py with that. Even though I am at a 2 tick loss for the day.

Stay focused on the chart and don't use social media

I did well on this as well up until about 14:00 when I saw that I wasn't going to take any trades any­more due to the mar­ket conditions.

Only take Play­Book trades

I did only take PB trades and I am hap­py with that. I am get­ting bet­ter at fol­low­ing the dance of the mar­ket and only take trades that have a high­er prob­a­bil­i­ty and I am uncon­cerned with trades going against me as long as the risk I put on was justified.
Feed­back?
Any ques­tions or feed­back you might have please feel free to leave a com­ment or con­tact me directly.