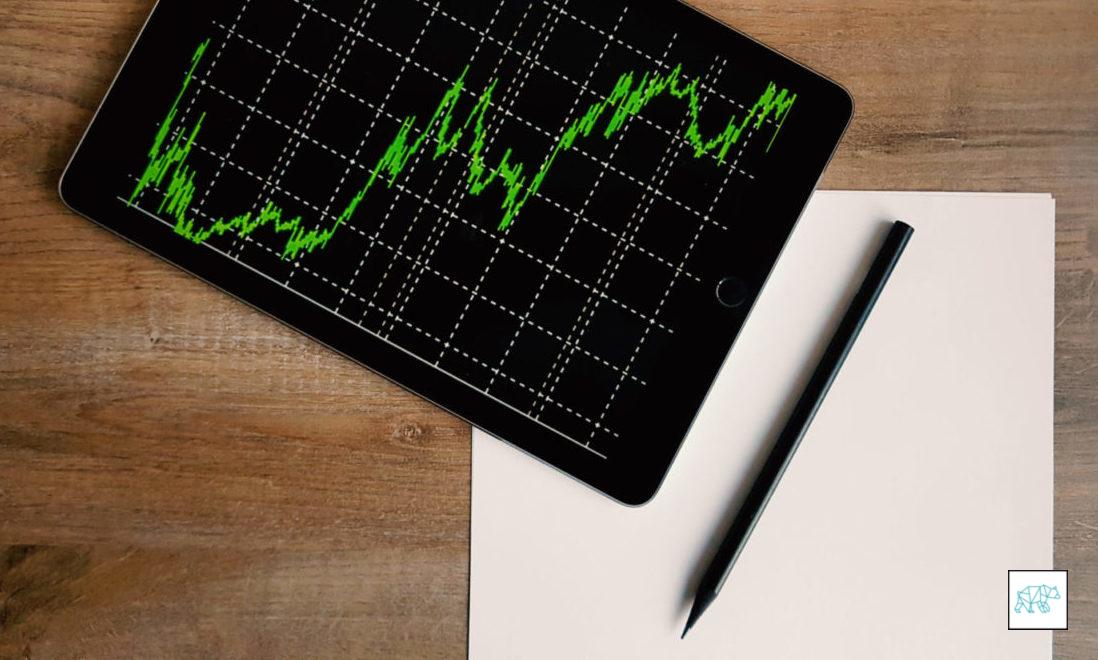 20 Dec

12202018 Trade Plan — big support rejection

12202018 Trade Plan — big sup­port rejection

Ter­mi­nol­o­gy (par­tial­ly made up by yours truly)
PA = Price Action
BO = Break Out
BD = Break Down
CAR = Con­firm As Resistance
CAS = Con­firm As Support
UKC = Upper Kelt­ner Channel
LKC = Low­er Kelt­ner Channel
TV = Tick Volume
WPP = Week­ly Piv­ot Point
DPP = Dai­ly Piv­ot Point
DR = Dai­ly Resis­tance (piv­ot)
DS = Dai­ly Sup­port (piv­ot)
WR = Week­ly Resis­tance (piv­ot)
WS = Week­ly Sup­port (piv­ot)
HL = High­er Low
HH = High­er High
LH = Low­er High
LL = Low­er Low
SD = Stan­dard Deviation
VWAP = Vol­ume Weight­ed Aver­age Price
AS = Asian Session
LS = Lon­don Ses­sion (EU)
NY = New York Ses­sion (US)
Per­son­al Checklist
Health review (for the past week)
How would you describe your over­all health?
How do you feel?
How would you rate it (1–5)?
The Big Pic­ture (dai­ly)
What hap­pened yesterday?

Yes­ter­day, we pulled back on the dai­ly chart over the 47.50 resis­tance lev­el but the close was under­neath it

So still look­ing very bearish

What is the mar­ket sentiment?

What does the crowd think?

Accord­ing to investing.com yesterday

All sen­ti­ments is 60% bullish
Last week 63% bullish
Last 3 days 61% bullish
The sen­ti­ment shows a decrease in bull­ish­ness and com­pared to yes­ter­day we see a drop of 1 point over­all, drop 5 points on last week and 7 points in the last 3 days. That's seems like a big shift in sen­ti­ment and the price reflects this

Accord­ing to investing.com today

All sen­ti­ments is 59% bullish
Last week 60% bullish
Last 3 days 57% bullish
Bull­ish­ness has def­i­nite­ly dropped in the last few days

4 points in the last 3 days and 1 point n the last week.

EURUSD

EURUSD: Retail trad­er data shows 47.4% of traders are net-long with the ratio of traders short to long at 1.11 to 1. The num­ber of traders net-long is 7.7% low­er than yes­ter­day and 22.5% low­er from last week, while the num­ber of traders net-short is 3.5% high­er than yes­ter­day and 35.5% high­er from last week.
We typ­i­cal­ly take a con­trar­i­an view to crowd sen­ti­ment, and the fact traders are net-short sug­gests EURUSD prices may con­tin­ue to rise. Traders are fur­ther net-short than yes­ter­day and last week, and the com­bi­na­tion of cur­rent sen­ti­ment and recent changes gives us a stronger EURUSD-bull­ish con­trar­i­an trad­ing bias.
LONG BIAS

Gold

Spot Gold: Retail trad­er data shows 77.7% of traders are net-long with the ratio of traders long to short at 3.49 to 1. The num­ber of traders net-long is 0.7% high­er than yes­ter­day and 5.5% high­er from last week, while the num­ber of traders net-short is 5.2% low­er than yes­ter­day and 3.1% low­er from last week.
We typ­i­cal­ly take a con­trar­i­an view to crowd sen­ti­ment, and the fact traders are net-long sug­gests Spot Gold prices may con­tin­ue to fall. Traders are fur­ther net-long than yes­ter­day and last week, and the com­bi­na­tion of cur­rent sen­ti­ment and recent changes gives us a stronger Spot Gold-bear­ish con­trar­i­an trad­ing bias.
STRONG BEARISH BIAS
Intra­day Fundamentals
API report

We had a big­ger than expect­ed build of inven­to­ries accord­ing to API of 3.450M

EIA report

The EIA reports a draw of ‑0.497M which would be con­sid­ered slight­ly bullish

Geopol­i­tics and the head­lines of today?

Gold Prices Fall After Fed Deci­sion; U.S. Dol­lar Also Slips

The cen­tral bank took the tar­get range for its bench­mark fund rate to 2.25–2.5% on Wednes­day while fore­cast­ing few­er rate increas­es in 2019 than it had at its Sep­tem­ber pol­i­cy meeting.

Can Chi­na Save South Sudan's Oil Sector?

War-torn South Sudan could become a sig­nif­i­cant oil pro­duc­er in the region if the coun­try can man­age to main­tain a peace deal reached between war­ring sides in Sep­tem­ber. How­ev­er, accord­ing to UN peace-keep­ing head Jean-Pierre Lacroix, peace in the nation of some 10.2 mil­lion is frag­ile and con­tin­gent on sev­er­al fac­tors. on Tues­day that "the peace process is not yet assessed as ful­ly sus­tain­able and irre­versible and will need pos­i­tive engage­ment and com­pro­mise from the par­ties if it is to deliv­er gen­uine hope and relief to the suf­fer­ing South Sudanese populations."

Iraq Signs Deal With Schlum­berg­er To Boost Out­put At Majnoon Oil Field

Iraq has struck an agree­ment with the world's largest oil­field ser­vice provider Schlum­berg­er to drill 40 wells at the Majnoon oil field as it looks to boost pro­duc­tion at the giant field, the Iraqi oil min­istry said on Wednesday.

State Dept Calls On Libya To Resolve Sharara Problem

The U.S. State Depart­ment has issued a state­ment urg­ing the Libyan author­i­ties and the mil­i­tants who put a block­ade on the country's biggest oil field to resolve their dif­fer­ences so pro­duc­tion could resume.

Tiny Qatar Flex­es Its Mus­cles With Oil And Gas Invest­ment Push

Qatar is con­tin­u­ing to make ener­gy head­line news. The tiny king­dom is forg­ing its own path even at the expense of recent­ly pulling out of OPEC to focus on its liq­ue­fied nat­ur­al gas (LNG) ambi­tions. How­ev­er, its deci­sion to pull the plug on its involve­ment with OPEC was also like­ly a geopo­lit­i­cal move against Sau­di Ara­bia and oth­er Arab neigh­bors that put in place a block­ade and eco­nom­ic mea­sures against Doha over what they allege is state spon­sor­ship of ter­ror groups, an alle­ga­tion that the coun­try vehe­ment­ly denies.

Sau­di Oil Min­is­ter: Crude Stocks Should Drop Very Soon

A day after oil prices plum­met­ed again amid glob­al mar­ket sell-offs and fears of over­sup­ply, Sau­di Ener­gy Min­is­ter Khalid al-Fal­ih said that he expects glob­al oil inven­to­ries to drop by the end of the first quar­ter next year.

Oil Prices Rise On Small Crude Draw

Amid plung­ing oil prices pres­sured by the dou­ble weight of U.S. pro­duc­tion and glob­al eco­nom­ic growth pro­jec­tions, the Ener­gy Infor­ma­tion Admin­is­tra­tion report­ed a crude oil inven­to­ry draw of 500,000 bar­rels for the week to Decem­ber 14, after a week­ly draw of 1.2 mil­lion bar­rels a week earlier.

India Finds Way To Skirt U.S. Sanc­tions Against Iran

India will use five escrow accounts in Iran­ian banks to pay for deliv­er­ies of Iran­ian crude oil amid U.S. sanc­tions, Bloomberg reports, cit­ing sources close to the sit­u­a­tion. The accounts are in the name of state Indi­an lender UCO Bank.

El Sharara oil­field to reopen, Libyan gov­ern­ment says

BENGHAZI, Libya/TUNIS (Reuters) — Libya's biggest oil­field, El Sharara, will reopen, the coun­try's inter­na­tion­al­ly rec­og­nized gov­ern­ment said on Wednes­day after Prime Min­is­ter Fayez al-Sar­raj flew there to per­suade pro­test­ers to end a blockage

Gold Retreats After Fed Rate Hike; Hit 6‑Month Highs Earlier

Addi­tion­al OPEC news
Intra­day Tech­ni­cal Analysis

Wednes­day
Thurs­day
Fri­day
Week
Mon­day
Tues­day
Wednes­day
12/12/2018
12/13/2018
12/14/208
12/10 — 12/14
12/17/2018
12/18/2018
12/19/2018
High
52.827
53.242
53.146
53.455
52.145
49.9
Low
50.91
50.32
51.059
50.536
49.336
46.12
Close
51.17
52.821
51.398
51.449
49.458
46.247
Pip move
191.7
292.2
208.7
291.9
280.9
378
PP
51.636
52.128
51.868
51.813
50.313
47.422
dis­tance
72.6
180.8
80.9
127.7
97.7
130.2
R1
52.362
53.936
52.677
53.09
51.29
48.724
dis­tance
191.7
292.2
208.7
291.9
280.9
378
R2
53.553
55.05
53.955
54.732
53.122
51.202
dis­tance
-119.1
-111.4
-127.8
-164.2
-183.2
-247.8
S1
50.445
51.014
50.59
50.171
48.481
44.944
dis­tance
-191.7
-292.2
-208.7
-291.9
-280.9
-378
S2
49.719
49.206
49.781
48.894
47.504
43.642
TV
56,804
66,441
60,821
308,330
54,218
72,306
50MA
61.212
60.781
60.326
59.833
59.267
58.766
200MA
66.222
66.181
66.137
66.075
65.999
65.932
What can we tell from the PP levels?

DPP inched a lit­tle low­er but not as much as the day before obviously
The PP lev­els have decreased in dis­tance from each oth­er so we might be get­ting into a squeeze again where we won't see a big move but per­haps some more range bound action

Where are the high­er time frame S/R levels?

We are cur­rent­ly right under a Dai­ly lev­el of 47
And then we have resis­tance at a 4H 49.80 level
Sup­port we can find on the 4H 45.10 level

What does the 4H and 30M chart show?

On the 4H chart we can see we moved away from the 2.0 SD after the big drop
The 30M chart shows that we are between the 30M 47 and DPP 47.377 levels

How far away are we from tech­ni­cal levels?
S/R
kind
lev­el
Dis­tance
R6
4H
49.8
259.5
R5
DR2
49.408
220.3
R4
WS2
48.894
168.9
R3
DR1
48.416
121.1
R2
Dai­ly
47.5
29.5
R1
DPP
47.377
17.2
CURRENT
47.205
S1
30M
47
-20.5
S2
30M
46.62
-58.5
S3
DS1
46.385
-82
S4
30M
46.25
-95.5
S5
DS2
45.346
-185.9
S6
4H
45.1
-210.5
What has the Asian Ses­sion printed?

Dur­ing the AS we can see that we bounced off the 47 lev­el once and then just before Lon­don opened we bounced twice more

ATR

What is the ATR on the daily?

Is it increasing/decreasing?

2.4772 it is about the same but looks to per­haps decrease very slightly
Trade Plan
I am going to wait and see if there is a KC VWAP diver­gence or con­ver­gence and based on that make an assess­ment if I'll be tak­ing Swing Rever­sal trades or per­haps try out a range bound strat­e­gy if we have a KC VWAP widen­ing convergence
My goals for the day (Dai­ly Report Card)
Only take 4 trades
Only take Play­book trades
Read­ing the Tape
What is print­ing? Look for PA with high­er TV and S/R levels.

We dropped to the 47 lev­el at Lon­don open
We might be start­ing a KC VWAP widen­ing con­ver­gence and thus we might be in for anoth­er day of range bound trad­ing on the 5M which trans­lates into inde­ci­sion on the high­er time frames
T1

Right off the bat I took a long posi­tion at the LKC think­ing we were set­ting up for range bound trading

Spread is nor­mal at 28/29
10:25

We dropped to the 46.62 lev­el and might be look­ing to break it
We are mov­ing away from the 2.0 SD on the 5M

We might be reject­ing the 46.62 on the short term and we dropped fur­ther after we moved away from the 2.0 SD which usu­al­ly means there is no fol­low-through on the move
We broke the 46.62 lev­el when it looked like it would reverse actu­al­ly but now we are test­ing the 46.25 level
11:05

We might see a rever­sal at this 46.25 lev­el if we can push back a lit­tle high­er dur­ing the next 20 minutes

We are look­ing at a rever­sal but I am going to wait for a lit­tle pull­back before going long on this
Wow we are get­ting pushed back up hard and have almost retraced the entire 30M candle

We pushed so far that we have a huge low­er wick on the 30M and push­ing it beyond the open and thus are very bull­ish at this point
And we just closed the can­dle all the way up

also lis­ten­ing to the song all the way up at the moment 🙂

I am still wait­ing for that retrace­ment though since we are at the LKC and 5M VWAP mean

T2abc
We inched high­er and had a swing high at the 47 lev­el which was also the UKC and we reversed
We are about the have the NY open so that means I am done trad­ing for today
Trade Man­age­ment
Explain what trade you put on (include price, SL, TP) and what your thoughts are dur­ing the trade
T1

Why? What do I see?

KC VWAP widen­ing con­ver­gence Range bound trading

I saw price drop to the LKC and the VWAP was widen­ing togeth­er with the KC so thought this could be a range bound ses­sion com­ing on and went long at
Entry

SL

46.904

Few ticks under the drop to 47 level

TP

47.211

At the top of the can­dle range

Trade Man­age­ment

Cov­ered at 47.054 at a 3 tick profit
Cov­ereds quick­ly because I did feel like I made this call a lit­tle too fast and we had retraced to the 5MA so cov­ered quickly

After which we dropped but are look­ing to con­tin­ue higher
T2

Why? What do I see?

Swing Rever­sal

We pushed back hard after we dropped to the 45.80 level
And when we hit the LKC and pulled back a lit­tle bit I took a tiny long posi­tion to get my feet wet

But we then soon dropped a bit fur­ther so let's wait and see how this develops.
Entry

SL

46.044

At the low­er body of the drop can­dle to 45.80 level

TP
Trade Man­age­ment

I actu­al­ly think this might go fur­ther down from here
But I have my stop in place and I'm going to let the trade work out but I do feel like cov­er­ing at a small­er loss when we hit below it's pull­back swing low
Added 5 to my position

PC dropped after I took a posi­tion and it might be look­ing to drop back down
We dropped to the 46.385 DS1 lev­el and that is also the 30M 1.5 SD so let's see if this holds as support
I do feel like I am hop­ing for the best a bit but I do have an exit plan. Which is if we break the 46.25 lev­el I am out for sure
I am wait­ing for prime time to hit and thus liq­uid­i­ty into the mar­ket so we can actu­al­ly make a move instead of just float­ing around
Prime time now and we had crossed the 46.62 but then dropped back to this lev­el so I am wait­ing to see if we can hold this or not
NOTE TO SELF

When we were close to break even I should have exit­ed the trade since I am obvi­ous­ly not too sure about this trade any­more. Hav­ing said this I feel I should just take myself out at this moment but it looks like we might hold the 46.62 level

Saw that we had hit 1.5 SD on the 30 and added anoth­er 5

And quick­ly cov­ered at a small profit

It seems we found sup­port again at 46.25 but we are not out of the woods yet
When we hit the 26.62 lev­el very slow­ly I didn't feel con­fi­dent that it would break so I cov­ered and over­all I am some­what hap­py that I broke even with all my trades so that's a good thing. How­ev­er, I should not have been in this trade for so long. I know that when I am in a trade that doesn't do what I think it's going to with­in 10–15 min­utes I am wrong and I should get out. How­ev­er, it was hard to swal­low to take a loss on this trade since I was 'con­vinced' that it would run higher.
T2a

Entry 46.632
Cov­ered 46.775
P/L

T2b

Entry 46.351
Cov­ered 46.444
P/L

T2c

Entry 46.772
Cov­ered 46.623
P/L

Over­all up 13 ticks but broke even on the mon­ey side
Trade Review
Did you let your trade play out or did you cov­er or stop out soon­er? If so, why?

I didn't do well today. I should have cov­ered my posi­tion soon­er and tak­en a loss. I hes­i­tat­ed and then it was as if I was like a deer caught in the head­lights. Luck­i­ly I took the trade lat­er on which I should have tak­en in the first place since that was the best option of the day and will be the Play­book set­up I will be writ­ing tomorrow.
Nonethe­less, I am a lit­tle bit hap­py that I stayed com­posed through­out this trad­ing session

I looked at crit­i­cal lev­els and assessed if I was head­ed for dis­as­ter by stay­ing in the trade but it looked like the chances of that were slim.
Dai­ly Report Card
Only take 4 trades

I know I wrote that I took 2 trades but the sec­ond had 3 trades with­in it so tech­ni­cal­ly I took a total of 4 which is my lim­it. To be hon­est I wasn't pay­ing too much atten­tion to this lim­it since I saw a chance and grabbed it.

Only take Play­book trades

I did not

Not in the sense that I added to my posi­tion after I had already tak­en a trade and this was not my plan. I had tak­en a tiny posi­tion to get my feet wet and then when it went my way (or at least I thought it did) I added and then failed to cov­er at a loss when it reversed.
Les­son learned again to just stick to my plan
One rea­son for my dis­obe­di­ence could be that I was par­tic­u­lar­ly 'edgy' today haven drank cof­fee (only one espres­so) but it seems that after a good night's sleep the caf­feine works even bet­ter. I am start­ing to think to just stop drink­ing caf­feine again. But since I love it so much I will decrease the amount of caf­feine I take in by brew­ing my own.
Feed­back?
Any ques­tions or feed­back you might have please feel free to leave a com­ment or con­tact me directly.