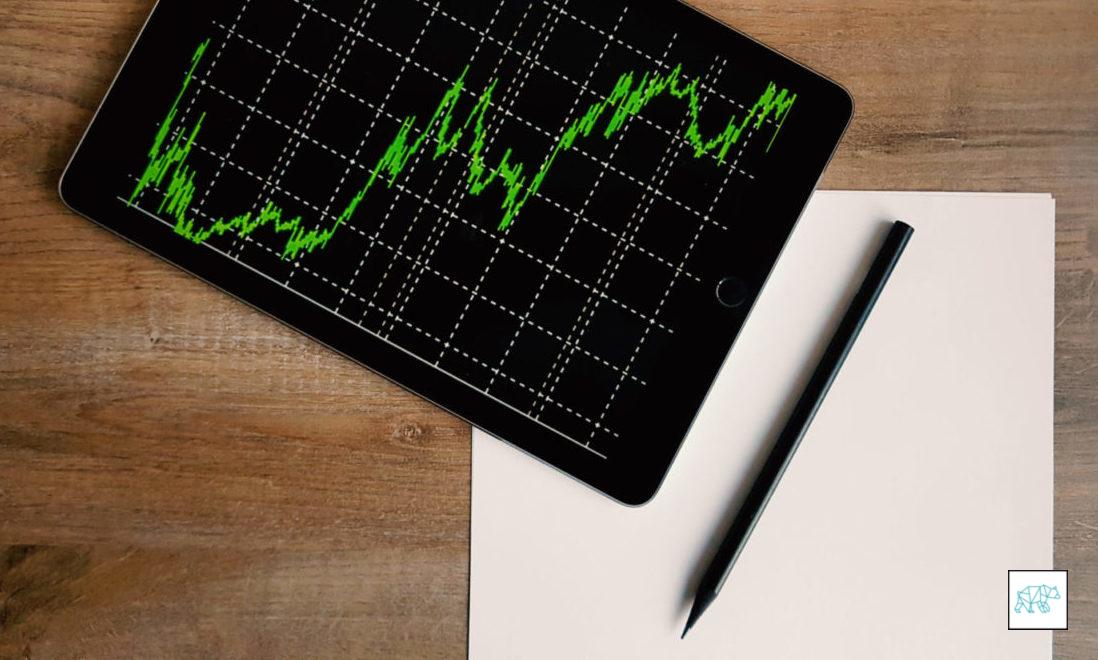 24 Dec

12242018 Trade Plan — Christmas Eve low liquidity

12242018 Trade Plan — Christ­mas Eve low liquidity

Ter­mi­nol­o­gy (par­tial­ly made up by yours truly)
PA = Price Action
BO = Break Out
BD = Break Down
CAR = Con­firm As Resistance
CAS = Con­firm As Support
UKC = Upper Kelt­ner Channel
LKC = Low­er Kelt­ner Channel
TV = Tick Volume
WPP = Week­ly Piv­ot Point
DPP = Dai­ly Piv­ot Point
DR = Dai­ly Resis­tance (piv­ot)
DS = Dai­ly Sup­port (piv­ot)
WR = Week­ly Resis­tance (piv­ot)
WS = Week­ly Sup­port (piv­ot)
HL = High­er Low
HH = High­er High
LH = Low­er High
LL = Low­er Low
SD = Stan­dard Deviation
VWAP = Vol­ume Weight­ed Aver­age Price
AS = Asian Session
LS = Lon­don Ses­sion (EU)
NY = New York Ses­sion (US)
Per­son­al Checklist

5 pos­i­tive 1 negative
Thu
Fri
Sat
Sun
Mon
12/20
12/21
12/22
12/23
12/24
Beers night before
3
6
10
2
10
Hours sleep
8
7.5
5
8
6
Sleep well?
3
2
1
2
1
Mela­tonin
0
0
0
0
0
Neg­a­tive thoughts?
1
1
1
1
2
Exer­cise yester(to)day
1
1
1
1
1
Grat­i­tude
5
5
5
5
4
Joy
5
5
5
5
4
Anger
1
1
1
1
1
Fear
1
1
1
1
1
Focus
3
2
2
3
1
Cof­fees today
1 espres­so real quick
1 espres­so real quick
2 espres­so real quick
1 espres­so spread over 1.5 hours
0
Inter­mit­tent fasting
no
no
no
no
no
Water 2.2L bottles
2
1
1
2
1
Vit­a­mins
no
no
no
no
yes
Time bed yesterday
12:00
03:00
03:00
02:00
02:30
Health review (for the past week)
How would you describe your over­all health?

Late­ly, I've been eat­ing more and sure the hol­i­days around for me to blame but it is also a lack of discipline.

How do you feel?

I feel tired because I had a late night last night hav­ing a Christ­mas din­ner includ­ing lots of food and alcohol.

How would you rate it (1–5)?
The Big Pic­ture (dai­ly)
WTI

What hap­pened last week?

When we look at the week as a whole we can see the bears were hav­ing a good week
We had a high of 52.145 and a low of 45.179 and we closed near it's low at 45.439

We almost moved 700 ticks

We start­ed the week at the Week­ly 1.0 SD and then dropped into the 2.0 SD at the end of the week in a move that it about the same size as 4 weeks pri­or when we dropped towards the 50 level

Last week could be an exhaust­ed move and see a rever­sal but since it is not longer as pre­vi­ous bars in the down­trend we had this last two months I am not over­ly con­fi­dent that we will have a rever­sal at this level

What is the sup­ply and demand balance?

Last week the API report­ed a build of 3.450M and the EIA had fore­cast­ed a draw of ‑2.437M but the 'actu­al' num­ber was a draw of ‑0.497M
So not too bull­ish reports and we saw the mar­ket react­ing in a very bear­ish way

What is the mar­ket sentiment?

What does Retail Sen­ti­ment state?

Retail sen­ti­ment seems to be very bull­ish still

What does investing.com state?

Last week's sen­ti­ment numbers

All sen­ti­ments is 60% bullish
Last week 66% bullish
Last 3 days 65% bullish

This week's

All sen­ti­ments is 60% bullish
Last week 57% bullish
Last 3 days 52% bullish

We can see from these num­bers that bull­ish­ness has declined accord­ing to investing.com and sen­ti­ment seems to be more bearish

But when con­sid­er­ing that 90% or more of retail­ers lose mon­ey we could con­sid­er tak­ing the oppo­site of their sentiment

What is the Tick Vol­ume showing?
Week
Mon­day
Tues­day
Wednes­day
Thurs­day
Fri­day
Week
12/10 — 12/14
12/17/2018
12/18/2018
12/19/2018
12/20/2018
12/21/2018
12/17 — 12/21
High
53.455
52.145
49.9
48.369
47.543
46.816
Low
50.536
49.336
46.12
46.338
45.718
45.179
Close
51.449
49.458
46.247
47.423
46.243
45.439
Pip move
291.9
280.9
378
203.1
182.5
163.7
PP
51.813
50.313
47.422
47.377
46.501
45.811
dis­tance
127.7
97.7
130.2
103.9
78.3
63.2
R1
53.09
51.29
48.724
48.416
47.284
46.443
dis­tance
291.9
280.9
378
203.1
182.5
163.7
R2
54.732
53.122
51.202
49.408
48.326
47.448
dis­tance
-164.2
-183.2
-247.8
-99.2
-104.2
-100.5
S1
50.171
48.481
44.944
46.385
45.459
44.806
dis­tance
-291.9
-280.9
-378
-203.1
-182.5
-163.7
S2
48.894
47.504
43.642
45.346
44.676
44.174
TV
308,330
54,218
72,306
72,350
80,893
72,030
50MA
59.833
59.267
58.766
58.273
57.775
200MA
66.075
65.999
65.932
65.859
65.78
TV has increased a lit­tle bit in com­par­i­son to last week so we might be see­ing more dis­agree­ment com­ing in but that doesn't mean we are close to a rever­sal but we are near­ing the area where traders are con­sid­er­ing change in the market
What are the most impor­tant tech­ni­cal lev­els in the market?

Piv­ot levels

When we look at the week­ly PP lev­els we can see that we dou­bled the dis­tance of S and R lev­els so we left the squeeze phase and have moved, which we can also see in the price drop of last week

When we look at the Dai­ly lev­els we can see that we have done the oppo­site and thus might see a squeeze coming

Dai­ly chart

Mov­ing Averages

We can see that we are still ways away from the 50MA 57.775 and 200MA 65.78 levels

On the dai­ly chart we can see that in the last week we hit the VWAP mean and then dropped to the 2.0 SD cross­ing the Week­ly 47.50 lev­el and found 'tem­po­rary' sup­port at the Dai­ly lev­el of 45.10
4H chart

On the 4H chart we can see that we fol­lowed the VWAP mean down and have hit the squeeze of the bands

It looks like there might be some more down­side before we go up since the moves are all fair­ly small

How far is the mar­ket from impor­tant tech­ni­cal levels?
S/R
kind
lev­el
Dis­tance
R6
Dai­ly
49.8
436.1
R5
WPP
47.588
214.9
R4
Week­ly
47.5
206.1
R3
DR2
47.448
200.9
R2
DR1
46.443
100.4
R1
DPP
45.811
37.2
CURRENT
45.439
S1
Dai­ly
45.1
-33.9
S2
DS1
44.806
-63.3
S3
DS2
44.174
-126.5
S4
WS1
43.031
-240.8
S5
Week­ly
42.9
-253.9
S6
WS2
40.622
-481.7
Is the mar­ket trend­ing up or down?

Down

We are more in line with the 4H 50MA
Intra­day Fundamentals
Geopol­i­tics and the head­lines of today?

Gold Prices Ris­es as U.S. Dol­lar Slips; Polit­i­cal Risk in Focus
Euro, yen gain as U.S. polit­i­cal uncer­tain­ty weighs on dollar

LONDON (Reuters) — The euro and the Japan­ese yen gained in thin trad­ing on Mon­day as con­cerns about a par­tial U.S. gov­ern­ment shut­down weighed on investor sen­ti­ment and the dol­lar, although Chi­nese plans to cut tar­iffs on a range of goods helped to lift the mood.

The Key Swing Pro­duc­er Behind The OPEC+ Deal

Rus­sia con­tin­ues to be the key part­ner of OPEC and its largest pro­duc­er Sau­di Ara­bia in man­ag­ing the oil mar­ket. For a sec­ond pro­duc­tion cut deal in a row, Moscow joined the cartel's cuts, tak­ing the lion's share of the cuts intend­ed for the non-OPEC mem­bers of the pact.

Trump talks to Turkey leader about 'slow' Syr­ia troop withdrawal

WASHINGTON (Reuters) — U.S. Pres­i­dent Don­ald Trump said on Sun­day he spoke with Turk­ish Pres­i­dent Tayyip Erdo­gan about "a slow and high­ly coor­di­nat­ed" with­draw­al of U.S. troops from Syr­ia, a deci­sion that sparked crit­i­cism from U.S. law­mak­ers, includ­ing fel­low Republicans.

Advance U.N. truce mon­i­tors arrive in Yemen's Hodeidah

UNITED NATIONS (Reuters) — A U.N. advance team arrived in Yemen's port city of Hodei­dah on Sun­day to start mon­i­tor­ing a cease­fire and with­draw­al of forces agreed by the Iran­ian-aligned Houthi group and Sau­di-backed gov­ern­ment forces, the Unit­ed Nations said.

Turkey bol­sters mil­i­tary on Syr­i­an bor­der as U.S. read­ies pull-out

The height­ened mil­i­tary activ­i­ty comes two days after Pres­i­dent Tayyip Erdo­gan said Turkey would post­pone a planned mil­i­tary oper­a­tion on Kur­dish YPG mili­tia east of the Euphrates riv­er in north­ern Syr­ia fol­low­ing the U.S. deci­sion to pull out.
Trade Plan
Wait for a con­flu­ence of 30M and 5M crit­i­cal area com­bi­na­tion + PB setup
My goals for the day (Dai­ly Report Card)
Only take 4 trades
Only take PB trades
Read­ing the Tape
What is print­ing? Look for PA with high­er TV and S/R levels.

After we opened it looked like we reject­ed the 45.75 lev­el but we didn't and actu­al­ly inched lower
T1
T2
Spread is still wider than usu­al. Prob­a­bly because of the hol­i­days. I don't think I'll be tak­en any oth­er trades today.
Noth­ing much going on
We had a KC VWAP diver­gence and then dropped to the 30M LKC

It was quite a drop of at least 60 ticks
Trade Man­age­ment
Explain what trade you put on (include price, SL, TP) and what your thoughts are dur­ing the trade
T1

Why? What do I see?

Swing Rever­sal

Bull­ish can­dle on 5M in the 2.0 SD + out­side the LKC
Entry

SL
TP
Trade Man­age­ment

Closed it at 45.672 at a 17 tick loss
I real­ized we had crossed the 30M VWAP mean and thus shouldn't have tak­en a long posi­tion but should have looked at a short opportunity
T2

Why? What do I see?

Swing Rever­sal

2x 5M rejec­tion can­dles at the 45.35 level
1.5 SD on the 30M at the bot­tom of the range of the last few 30M swings
Spreads are around 34
Entry

SL

45.331

Just a few ticks under the two rejec­tion candles

TP
Trade Man­age­ment

I noticed I had only take a 1 micro lot con­tract and I am allowed to do 2 so took anoth­er one at a less favor­able price though. I expect­ed a big­ger move to hap­pen rel­a­tive­ly fast so I cov­ered just above the 5M VWAP mean

Close at

45.539 win 7 ticks
45.672 win 1 tick
T3

Why? What do I see?

Swing Rever­sal

We hit the 30M LKC and dropped beyond it but got pushed back hard
Then on the 5M we moved back from the 2.0 SD to the 1 SD and crossed the 5MA so went long at

SL

44.690

Few ticks below the pre­vi­ous big drop

TP
Trade Man­age­ment

PA seems to be hug­ging the 5MA and doesn't look like it's going to BO
We seem to have stayed with­in the 1.0 SD on the 5M but lack any con­vic­tion that we will move up
This is not good. Didn't even notice we passed the 9pm mark and I am def­i­nite­ly not sharp today. I haven't closed off my posi­tion since it is still show­ing a pos­si­bil­i­ty to go my way as we just moved high­er. I have a hard stop in place and I have a soft stop at 44.80 lev­el that I feel is valid to dis­prove my position.
I closed it at almost break break even
Trade Review
Did you let your trade play out or did you cov­er or stop out soon­er? If so, why?

I stayed with my last trade too long and this is some­thing that nor­mal­ly shows that I am not fol­low­ing my plan. Def­i­nite­ly also when I haven't closed off my trade before NY open which I am now 1 hour into.
Dai­ly Report Card
Only take 4 trades
Only take PB trades

I did only take PB setups but I should have got­ten out faster. Cut loss­es short quickly.
I should not trade when I am this tired. THE END.
Feed­back?
Any ques­tions or feed­back you might have please feel free to leave a com­ment or con­tact me directly.