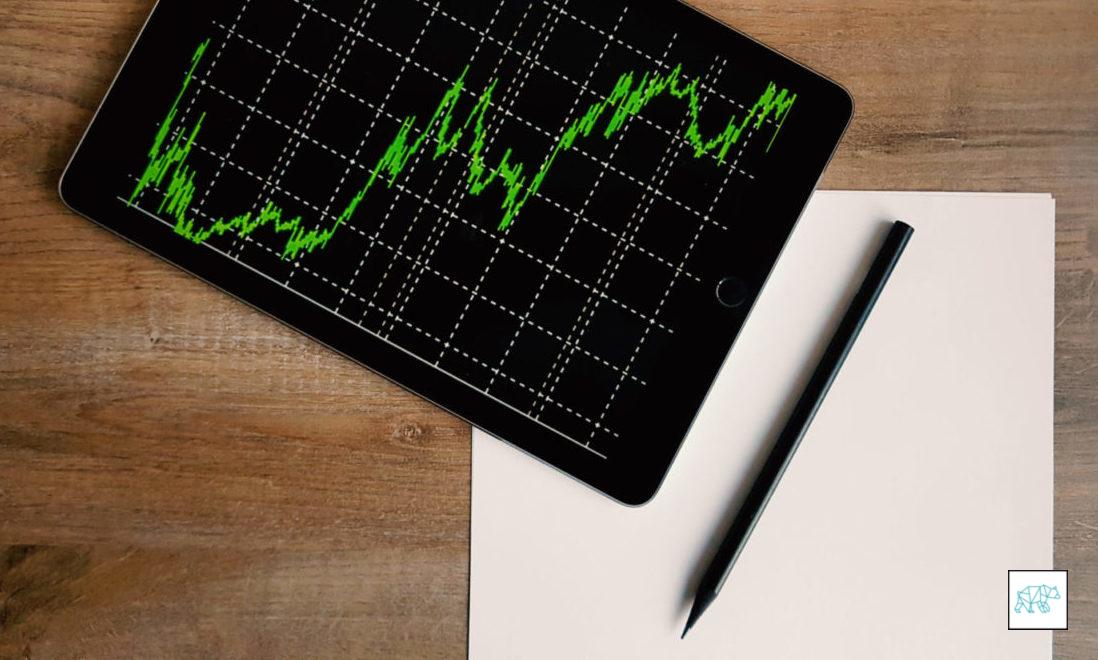 20 Sep

Daily Analysis 9/20/2017
9/20/2017 Daily Analysis
This is my dai­ly analy­sis as a prepa­ra­tion for my day trad­ing lat­er tonight. The idea is to have this analy­sis done every day before I start trad­ing. Then ana­lyze my trades afterwards.
DISCLAIMER
Click here for my dis­claimer. It basi­cal­ly says that I am on my path to becom­ing a trad­er and these are just my opin­ions on how to approach learn­ing to trade. Feel free to check it out and com­ment on it.
Here it goes…
At a glance on the 4H
On the 4 hourly chart we see that prices have ral­lied up to 50.75 dol­lars and then pulled back twice reject­ing that lev­el cre­at­ing a resis­tance. After that prices have been trad­ing between 49.70 and 50.75. There are 3 tops to be seen where the mid­dle was the high­est by just a lit­tle indi­cat­ing a loss in momen­tum and a pos­si­ble rever­sal to the downside.
Mov­ing averages
Prices are hov­er­ing slight­ly over the 20SMA line of the BBs indi­cat­ing a neu­tral posi­tion. How­ev­er, it is clear­ly that prices are nowhere near the blue 50SMA and even fur­ther from the 200SMA. I would think that price would want to return to the mean, thus want­i­ng in the short-term to return to the 50SMA. This would mean a pull­back to about 49.50 dol­lars. If we con­tin­ue the pull­back towards the 20SMA that would indi­cate a pull­back to 48.60.
At a glance on the 1H
On the hourly chart we can see that prices have reject­ed the 50.75 and cre­at­ed a dou­ble top which could indi­cate a rever­sal. Then it has dropped below the orange sup­port area zone and threw back to that same lev­el but start­ed con­sol­i­da­tion under­neath the zone. This, to me, is anoth­er indi­ca­tion how we are get­ting ready to see more down­wards price action. We see more sup­port lev­els around the 50 dol­lar mark.
Mov­ing Aver­ages on the 1H
When we take a look at the BBs we can see that prices touched the upper band before drop­ping to cross the 20SMA and touch the low­er band. Then prices went back to touch the 20SMA, which is the mid­way point of the BBs, before start­ing to con­sol­i­date. Anoth­er notable point is that the 20SMA has crossed below the 50SMA indi­cat­ing fur­ther price action to the down­side as well. At the bot­tom we can see the 200SMA stick­ing his head up look­ing for when prices will ever go back to hug it for a while. It looks like it won't have to wait for too long.
At a glance on the 15M
On the 15 minute chart we can see in more detail how price are stay­ing below the orange sup­port area. At this point I believe it is anyone's guess if price are going up or down. Although, as I men­tioned before I do think it's a high­er prob­a­bil­i­ty that prices will go down. But before it does it might poke its head into the sup­port area about mid­way point before head­ing back down.
Mov­ing Aver­ages on the 15M
The 20SMA on the 15 min chart shows us that prices have moved side­ways after touch­ing the upper BB towards the 20SMA to cross it. Then the BB indi­cat­ed less volatil­i­ty and has entered a squeeze wait­ing for the next big move. We can see that prices are above the 50SMA and there­fore would be con­sid­ered bull­ish even though it's just ever so slight­ly over it. We do see that prices are under­neath the 200SMA and there­fore to be con­sid­ered bear­ish. How­ev­er, since it is ever so slight­ly as well, I'd see that on the 15 minute chart, the mov­ing aver­ages look neutral.
Conclusion
The 4H and 1H charts both indi­cate a high­er prob­a­bil­i­ty that prices will move to the down­side. How­ev­er, the 15 minute charts look neu­tral. Even if it didn't I would still pro­ceed with cau­tion since with trad­ing there's only one thing we know for sure. That's, that we don't know any­thing (for sure). Can't wait to see how this plays out lat­er today. Espe­cial­ly, since today is also the day that the EIA report comes out. I try not to look at fore­casts since many times, the fore­cast can tell one sto­ry, and the per­cep­tion of the 'pub­lic' can tell anoth­er. All I take those reports to be is a boost in momen­tum and volatil­i­ty that will push prices into one or the oth­er direction.