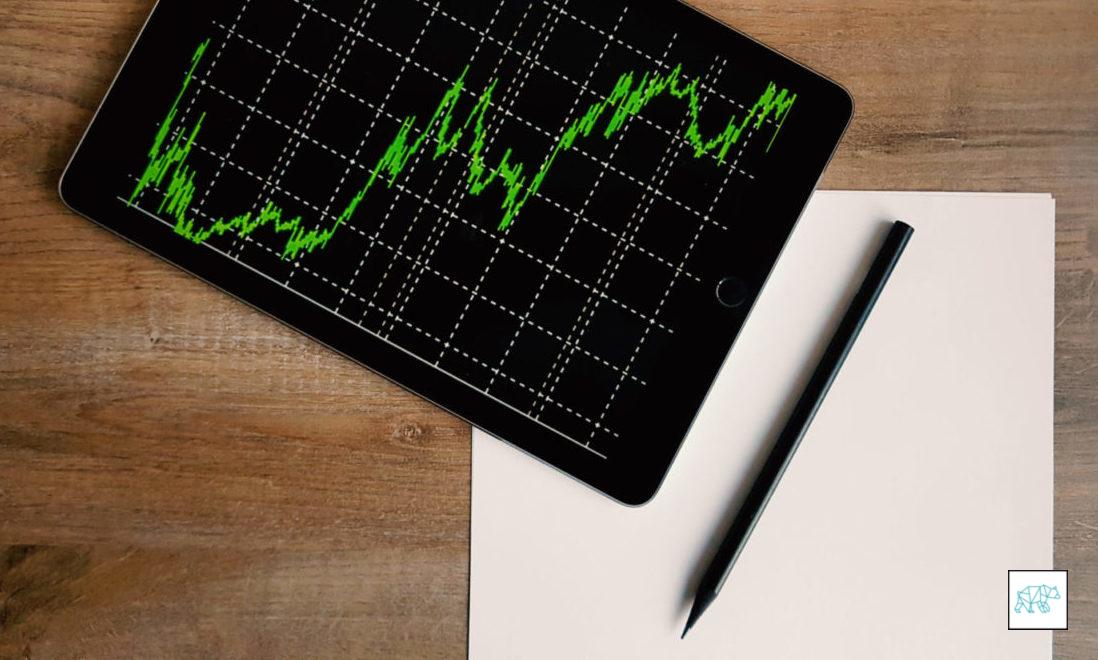 14 May

Daily Report Card 05142020

My week­ly goal

Only take trades when there are at least 4 con­flu­ences. Trade loca­tion. Mar­ket Pro­file. Price action con­fir­ma­tion. Fol­low hard entry and exit rules.

Good Pre-mar­ket routines

Good Ses­sion PECS

Good Trade selection

Good Trade Exe­cu­tion & Mgmt.

Good Risk Adjust­ed Returns

Yes Dai­ly review

Mup­pet meter (1 being best — 5 being worst): 1

Sum­ma­ry
Lon­don open above PVAH + range
If Return to VA play: IB range low to PVAH about 40 pips, IB range
If IB range exten­sion to the top­side there is a poten­tial of 48 pips to reach H4 Sup­ply ZOI with H4 upper KC in the way, also a H1 Sup­ply ZOI at 1.41523 cut­ting into my x2 prof­it target
M5 flat and show­ing widen­ing KC indi­cat­ing a pos­si­ble non-trend day, how­ev­er price tried break­ing KC a few times indi­cat­ing increas­ing volatility
Sell stop at 1.40865

Order trig­gered: 1.40865 SL 1.41066 TP 1.40466
Rea­sons for trade:

H4 QHi rejec­tion on M30 in line with prev day high
M30 DBD at Dai­ly Con­ter­mi­nous Sup­ply 1.40962
MP spend­ing time in low­er half IB
M5 widen­ing KC where price trades most­ly in low­er half with fail­ure to extend over VWAP (slop­ing down)
IB exten­sion down
TPO F open­ing in sell tail, pos­si­ble retest of TPO struc­ture above before con­tin­u­ing down unless we take out 1.40958 then we might see a rever­sal and I get stopped out
H1 is test­ing and has crossed VWAP though but no close yet
H1 closed well below VWAP, G opened in sell­ing tail, no con­ges­tion in the way to PVAH / H4 con­ter­mi­nous Demand 1.40528
Big push pull­back to IB range low and H1 VWAP and we cre­at­ed a new ledge at DPOC 1.40912 so if that gets tak­en out buy­ers win and I get stopped out, oth­er­wise we'll see a con­tin­u­a­tion down
M30 close at 50% of pre­vi­ous can­dle and H opened in sell­ing tail
WE end­ed up tak­ing out the ledge and thus a con­se­quent move up. Luck­i­ly I man­u­al­ly took myself out at a time-based stop and lost ‑6.4 pips after being up 18.9 pips

AFTERMATH

Price trad­ed high­er to M5 upper KC / prev day high extend­ing into new­ly formed H4 Sup­ply ZOI before revers­ing to M5/M30 VWAP (TPO J still above pre­vi­ous ledge where now anoth­er Ledge has formed with I)
I will review the close into NY further
How accu­rate was my assess­ment of mar­ket context?
Did well here. I com­bined my own approach as a 'back­up' nar­ra­tive to read­ing mar­ket pro­file and I think I did well here.
Although I did miss the M30 DBD and the poten­tial H4 phase 1 or 3 going on
For future ref­er­ence I could have had a bet­ter entry based on the '2nd chance entry' rule which then would have result­ed in a scratch or even less loss. But since I am fol­low­ing rules to grow con­fi­dent in IB exten­sion plays I wait­ed for that with a sell stop.
How did I feel before, dur­ing, and after the trade?
Before the trade I was think­ing about if we saw an exten­sion to the upside, being con­flict­ed again to take a long posi­tion when my prep indi­cat­ed a more bear­ish sen­ti­ment. How­ev­er, as was indi­cat­ed to me when we open above val­ue I should be slight­ly bull­ish. Made a note of this and will take this into con­sid­er­a­tion in my next prep. Oth­er­wise I felt like I did well feel­ing-wise. I was clear and put a sell stop order below IB range to ini­ti­ate a return to VA setup.
Dur­ing the trade I was mon­i­tor­ing TPO struc­ture and did well here. Didn't feel anx­ious at all and kept focussing on my set SL either tar­get or time-based both of which is good. Grow­ing con­fi­dence in the approach and let­ting num­bers do their thing. We had anoth­er ledge formed today and unlucky for me it got tak­en out after I was up 18.9 pips. I like this way of MP read­ing espe­cial­ly with this ledge (which is an anomaly).
After the trade I felt good. No sense of neg­a­tive feel­ing, quite the oppo­site actu­al­ly. I feel good for hav­ing fol­lowed instruc­tions and com­bin­ing my own approach with the new mate­r­i­al. Also hav­ing gained expe­ri­ence in how dif­fer­ent fac­tors line up.
How well did I fol­low my process?
How well did I man­age my phys­i­cal, emo­tion­al and cog­ni­tive states?
What did I learn today?
It's get­ting more and more clear on how to use mar­ket pro­file as a gauge to mon­i­tor order­flow. ANd just because there is no con­ges­tion on the way to your tar­get it doesn't mean it can't up and reverse. A con­fir­ma­tion of this can be seen on the mar­ket pro­file as indi­cat­ed earlier.
What's one thing I need to do more often?
What's one thing I need to do less often?
I think I did great today even with a small loss. Can't think of any­thing right now.
For my trade plan(s) on this par­tic­u­lar day, go here: