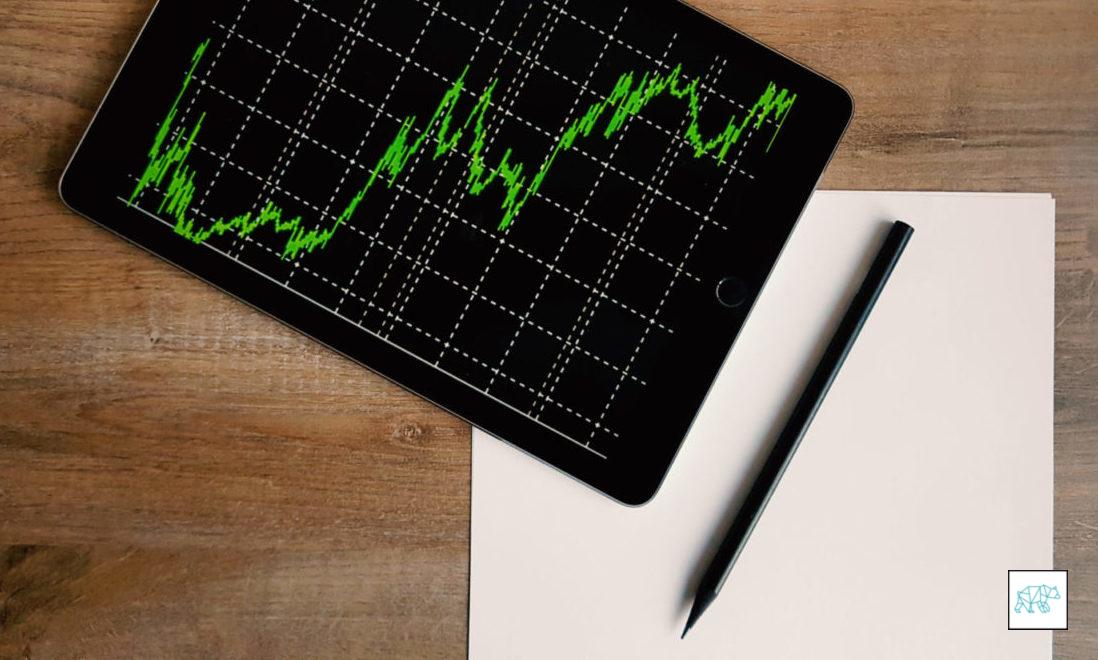 17 Sep

Daily Report Card 09172020

#dai­lyre­port­card #day­trad­ing #trad­inglifestyle #day­trader­life #grasshop­per­sanony­mous #trad­ing­forex #trad­ing­com­modi­ties #NEXT

Sum­ma­ry: It ain't over till it's over

Every trad­ing day I recap my trades, includ­ing more than entries and exits. Why did I take the trade? How did I man­age the trade, my emo­tions and cog­ni­tive func­tion? All the good stuff as well as all the ugly of being a day trad­er. As always, feel free to reach out to me.

My week­ly goal: For­mu­late hypos in order of like­li­hood and track with actu­al devel­op­ment on the day

Good Pre-mar­ket routines

Good Ses­sion PECS

Bad Trade selec­tion

Good Trade siz­ing or SL placement

Fair Trade Exe­cu­tion & Mgmt.

Good Risk Adjust­ed Returns

Yes Dai­ly review

Mup­pet meter (1 being best — 5 being worst): 2

Sum­ma­ry
GBPNZD

C: Mean Rever­sion A till C trad­ing down.
D: C clos­ing on its low I went in. 1.92508 SL 1.92808 TP 1.91908

FOMC rate deci­sion yesterday
Closed for ‑0.4R loss at 1.92632 when I saw M5 3 inside up
D closed as M30 inside bar (at 50%) and M15 Three Inside Up.

E: Sin­gle Print Fade: Long 1.92831 SL 1.92531 TP 1.93114

Closed off at 1.92930 one tick from IB edge for 0.3R prof­it, price con­tin­ued to take all sin­gle prints out.
E did not close with­in IB ad as poten­tial Evening Star if the next TPO clos­es down if it clos­es up we'd be look­ing at a RBR

F: Closed as M30 RBR but no close with­in IB, with over­head VWAP I am going to stay out.
G: Closed as inde­ci­sive M30 Inside bar below IB
Hypos
Was I right on the direc­tion of the session?
How hypo played out and how did I hypoth­e­size it play­ing out?

GBPNZD

Hypo 1 – Mean Rever­sion Short

1.3xASR, with pro­file sentiment
Pre­ferred: Price action con­fir­ma­tion rever­sal, IB exten­sion down, sus­tained auc­tion, val­ue accep­tance (would change medium/higher time frame sentiment)
90%

Hypo 2 – Bounce off H4-C‑D 1.92541

Yesterday's high is near, VAH
Pre­ferred: price action con­fir­ma­tion rever­sal, failed auction
90%

No failed auc­tion as of yet

How did it actu­al­ly play out? What did the pro­file and price action show?

GBPNZD

Hypo 1 — Play hap­pened ear­ly in IB. I went in on a sub-par late sus­tained auc­tion entry but had to cut it at ‑0.4R loss.
Hypo 2 — Price rever­sal at H4 demand with M30 RBR but no close with­in IB.
How accu­rate was my assess­ment of mar­ket con­text? Was I aligned with mar­ket context?
T1: I went in on a late sus­tained auc­tion entry but this was also moti­vat­ed by FOMO. Not being allowed to trade off C TPO kin­da annoyed me so when C closed on its low I thought there would be a con­tin­u­a­tion. I should have fol­lowed the process and wait­ed for more con­fir­ma­tion like val­ue acceptance.

When M5 showed a rever­sal pat­tern I cut off the trade down ‑0.4R

T2: After I cut off T1 I saw TPO struc­ture being built after D closed leav­ing sin­gle print Cs behind. When E start­ed tak­ing out C I jumped in.

Exe­cu­tion was slop­py. I fum­bled with mar­ket order on FX syn­er­gy so I was slight­ly late on entry.
I did well to acknowl­edge the sit­u­a­tion, shift gears, and jump back in against my ini­tial bias.
WHen price almost hit IB edge miss­ing by 1 tick I closed the trade man­u­al­ly. It then pro­ceed­ed trad­ing slight­ly high­er but nev­er closed with­in IB dur­ing my window.
Closed at 0.3R, net­ting the day a ‑0.1R loss.
How did I feel before, dur­ing, and after the trade?
I felt good ini­tial­ly. When I took the first trade, imme­di­ate­ly, I start­ed feel­ing slight­ly ner­vous think­ing I had jumped into some­thing that I wasn't total­ly clear on.
Felt bet­ter after stalk­ing the 2nd trade envi­sion­ing what could hap­pen and then see­ing it hap­pen and jump­ing in.
How well did I fol­low my process?
I messed up tak­ing the first trade as out­lined above. I did well on my prep and the 2nd trade.
How well did I man­age my phys­i­cal, emo­tion­al and cog­ni­tive states?
I did well here. Still eat­ing later.
What did I learn today?
I learned I can stay objec­tive and shift gears chang­ing bias
Over­lap noise plus GBP Mon­e­tary Pol­i­cy Sum­ma­ry release make for a small storm in a teacup in the direc­tion of pro­file sentiment.
What's one thing I need to do more often?
Stay obser­vant and be open to direc­tions from the profile
What's one thing I need to do less often?
Be impul­sive on mar­ket con­di­tion assess­ment and thus tak­ing trades based on insuf­fi­cient infor­ma­tion. It is bet­ter to let a trade go and see it hit poten­tial prof­it tar­get than to sit with a los­er because I didn't fol­low my plan or even worse… get­ting lucky and rein­forc­ing bad behav­iour. If it was with­in my plan and arse­nal of trad­ing setups I would have tak­en the trade. And if not… well that's a dis­cus­sion for anoth­er day 🙂
Under the cir­cum­stances, did I per­form at my best?
Could have been bet­ter. Luck­i­ly I recouped and got back in.
For my trade plan(s) on this par­tic­u­lar day, go here: