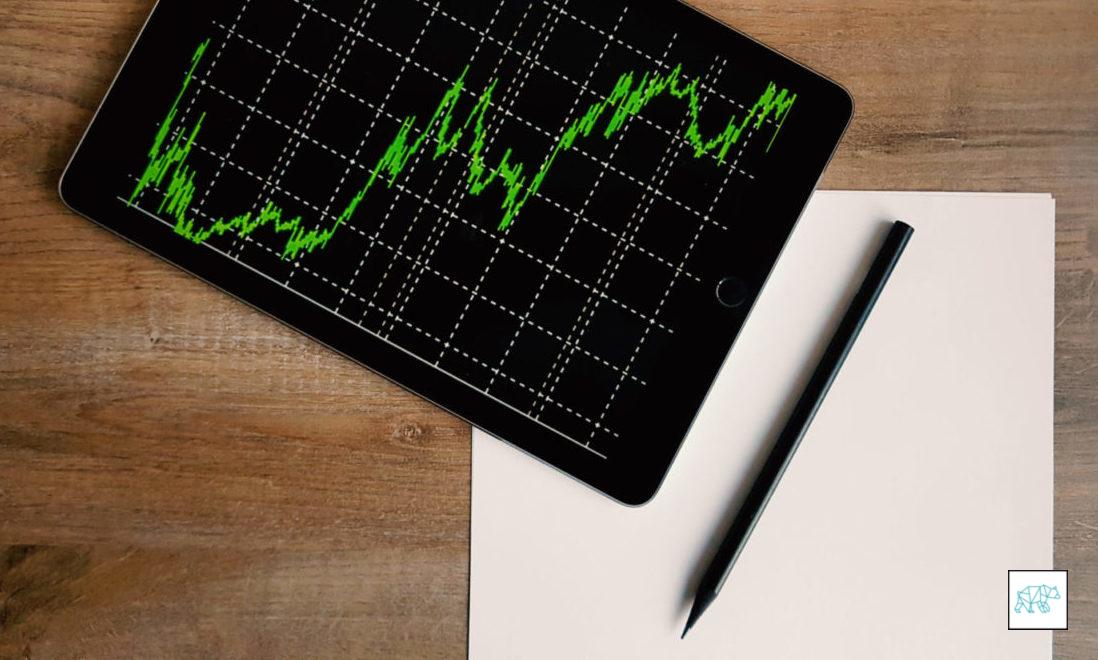 06 Oct

Daily Report Card 10062020

#dai­lyre­port­card #day­trad­ing #trad­inglifestyle #day­trader­life #grasshop­per­sanony­mous #trad­ing­forex #trad­ing­com­modi­ties #NEXT

Sum­ma­ry: Build­ing expe­ri­ence through liv­ing through events

Every trad­ing day I recap my trades, includ­ing more than entries and exits. Why did I take the trade? How did I man­age the trade, my emo­tions and cog­ni­tive func­tion? All the good stuff as well as all the ugly of being a day trad­er. As always, feel free to reach out to me.

My week­ly goal: For­mu­late hypos in order of like­li­hood and track with actu­al devel­op­ment on the day

Good Pre-mar­ket routines

Good Ses­sion PECS

Bad Trade selec­tion

Good Trade siz­ing or SL placement

Good Trade Exe­cu­tion & Mgmt.

Good Risk Adjust­ed Returns

Yes Dai­ly review

Mup­pet meter (1 being best — 5 being worst): 3

Sum­ma­ry
GBPNZD

B closed as Bear Engulf at H4 QHi, ADR 0.5 being 0.5xASR away, and H4-C‑S 1.96171 nearby
C: I decid­ed to track a poten­tial momen­tum trade to see what this would do at 1.95549, SL 1.95850, 1.94947. The rea­son for this was that even though we are at a QHi, there is a lot of con­ges­tion under­neath and there was no clear path to a 2R prof­it tar­get. Plus not forc­ing to trade dur­ing C since that is when I am at my worst in terms of entries. How­ev­er we seem to have a momen­tum trade down so I will be mon­i­tor­ing for a sus­tained auc­tion, demands get­ting tak­en out and per­haps a val­ue acceptance.

C closed mak­ing LLs hit­ting H4-C‑D 1.95357

D: H4-C‑D 1.95357 being reac­tive and push­ing price back to IB edge and closed with­in IB as a pos­si­ble con­sol­i­da­tion to C leav­ing a buy­ing tail behind. Due to the lack of clar­i­ty under these cir­cum­stances and con­ges­tion in the way (plus hav­ing arrived at a H4 QHi I am hes­i­tant to go long here).
E: Start­ed tak­ing out buy­ing tail in C leav­ing 1 TPO behind. E closed mak­ing LLs and M30 DBD to VAH but no VA (yet)
F: Closed mak­ing LLs
G: Closed as inside bar with longer sell­ing wick at VAH no VA (yet)
Hypos
Which hypo played out and how did I hypoth­e­size it play­ing out? How did it actu­al­ly play out? What did the pro­file and price action show?
GBPNZD

Hypo 1

Hypo 1 – Rever­sal (short)
ADR 0.5, LTF sup­ply, QHi and H4-C-S‑1.96171 with price action con­firm­ing a reversal
Pre­ferred: strong Bear­ish Can­dle leav­ing enough R/R,
Cons: H4 clos­ing high­er into over­head sup­ply indi­cat­ing a pos­si­ble momen­tum on the bull­ish side. M30 VWAP again in the way. Ear­ly entry might have been best.
80%

The new­ly devel­oped H4 c‑dem should have been giv­en less weight and hence the play from QHi should have tak­en prece­dence. Due to the lack of real demands on H4 I could have sur­mised LTF con­ges­tion get­ten tak­en out and could have mon­i­tored for a sus­tained action in this direc­tion through OODA.
How accu­rate was my assess­ment of mar­ket con­text? Was I aligned with mar­ket context?
I failed to con­sid­er the new­ly devel­oped H4 c‑dem place­ment with­in the dis­tri­b­u­tion curve as well as giv­ing more weight to a rever­sal at QHi.
How did I feel before, dur­ing, and after the trade?
No trades tak­en although I did start to slight­ly be annoyed that I didn't con­sid­er the impli­ca­tions of the new­ly devel­oped H4 c‑dem. This would have changed my out­look. All in all not going to dwell on it because I did fol­low my main rule of not trad­ing when lack­ing clarity.
How well did I fol­low my process?
I thought I did well but missed the lack of demands on the H4 and could have sur­mised that we could see a low/medium ini­tia­tive activ­i­ty due to LTF con­ges­tion. Live and learn.
How well did I man­age my phys­i­cal, emo­tion­al and cog­ni­tive states?
What did I learn today?
D1 con­di­tions take less prece­dence over H4 since the time frame por­trays a longer time frame than rel­e­vant for intra­day oppor­tu­ni­ties unless a D1 C‑Line is encountered.
Keep in mind the place­ment of c‑lines with­in the dis­tri­b­u­tion curve
What's one thing I need to do more often?
I lacked clar­i­ty and decid­ed not to trade but instead observe
What's one thing I need to do less often?
For­get that H4 time­frame guides my deci­sions in terms of intra­day trad­ing in the absence of high­er time frame c‑lines.
Under the cir­cum­stances, did I per­form at my best?
For my trade plan(s) on this par­tic­u­lar day, go here: