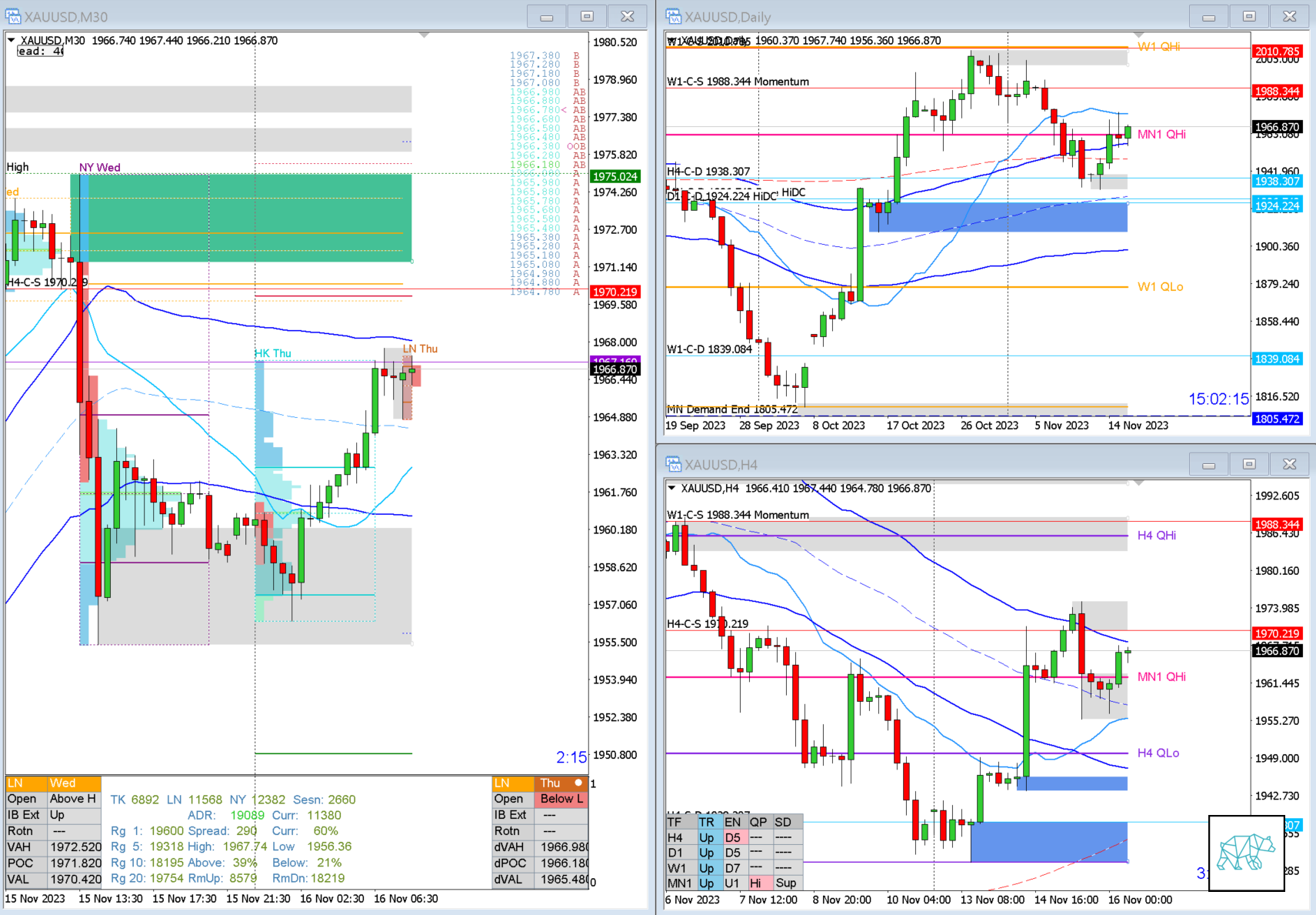 16 Nov

20231116 Premarket Prep Gold

⇧ Detailed Trad­ing Plan for Lon­don Ses­sion with HYPOS out­lined with­in link ⇧

#Fin­twit #XAUUSD #GOLD #VWAP #Kelt­ner #Mar­ket­Pro­file #Order­flow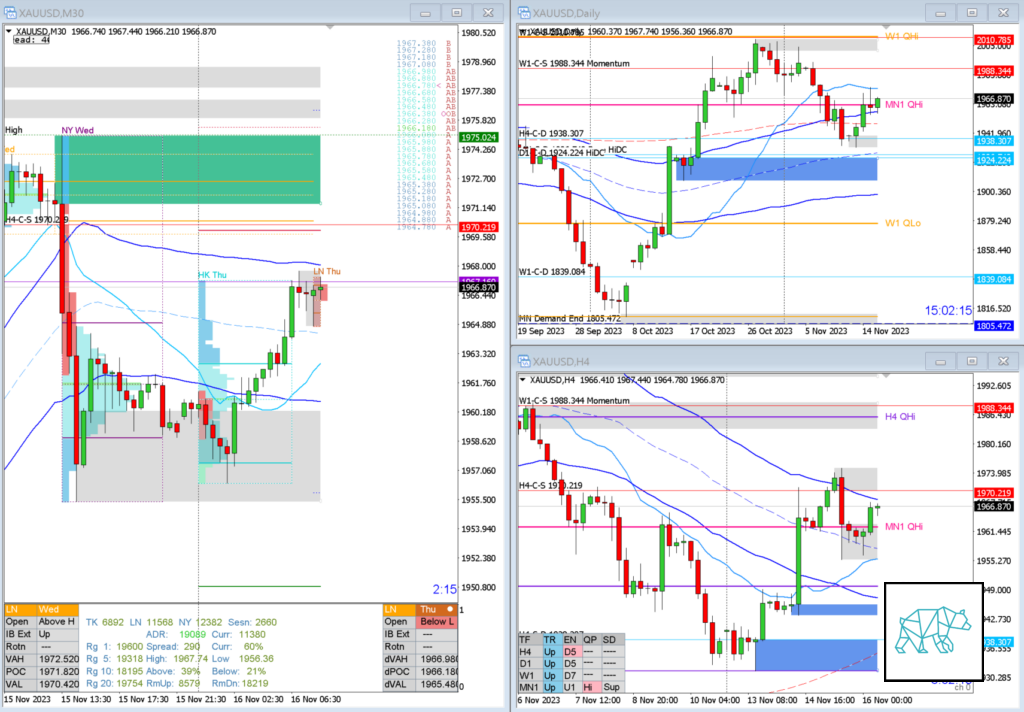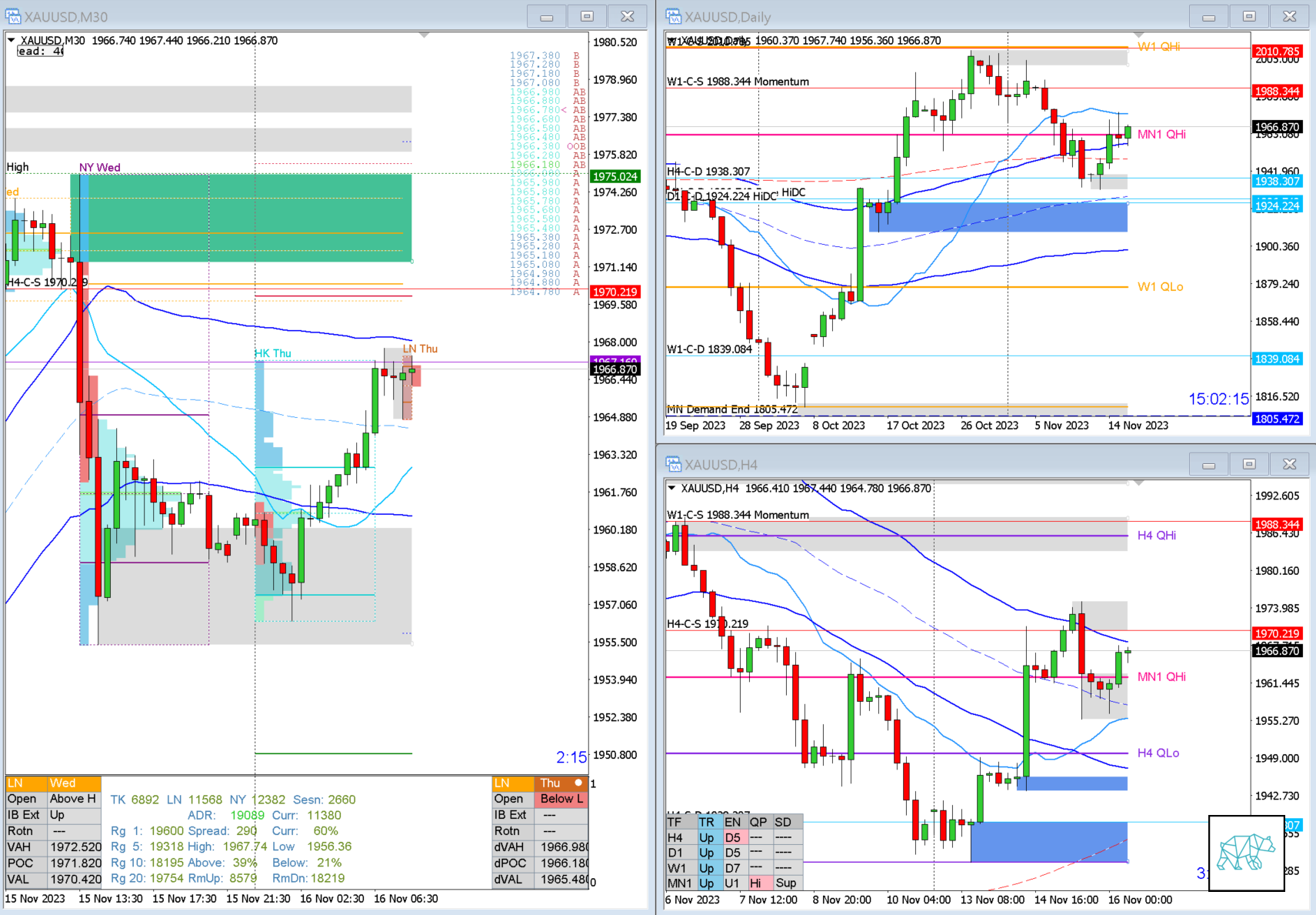 This is my pre­mar­ket prep for today's Euro­pean ses­sion for GOLD. This prep builds off of my week­ly trade plan I made here:
The pur­pose of a pre­mar­ket prep is to find setups with­in my week­ly trade plan bias
Nar­ra­tive
D1
D1 Bear­ish Ham­mer at pos­si­ble D1 VWAP CAR
H4
H4 Bear Engulf giv­ing H4-C‑S 1970.219 at H4 UKC DT / below VAL
H4 QLo reject­ed, price mid swing
Trend
Trend is UP 3/3
Mar­ket Profile
LN Open
Below Val­ue — Out­side Range
Mod­er­ate to Large Imbalance
Prev. Day Exceed­ed ADR — Yes
Asia trad­ed — higher
IBR — Tight
Addi­tion­al Notes
N.A.
Hypo 1
Short
Rever­sal — Pos­si­ble Failed Auc­tion pos­si­ble continuation
Hypo 2
Long
Late-Sus­tained Auction
Hypo 3
Long
Auc­tion Fade
Clar­i­ty / Con­fi­dence (1 — 5, low to high)
1
Mind­ful Trad­ing (1–5 Bad to Good)
1
Don't know what all the abbre­vi­a­tions are? Check out my lexicon:
Check me out on oth­er plat­forms as well: